Oppo releases a slew of new products
Share - WeChat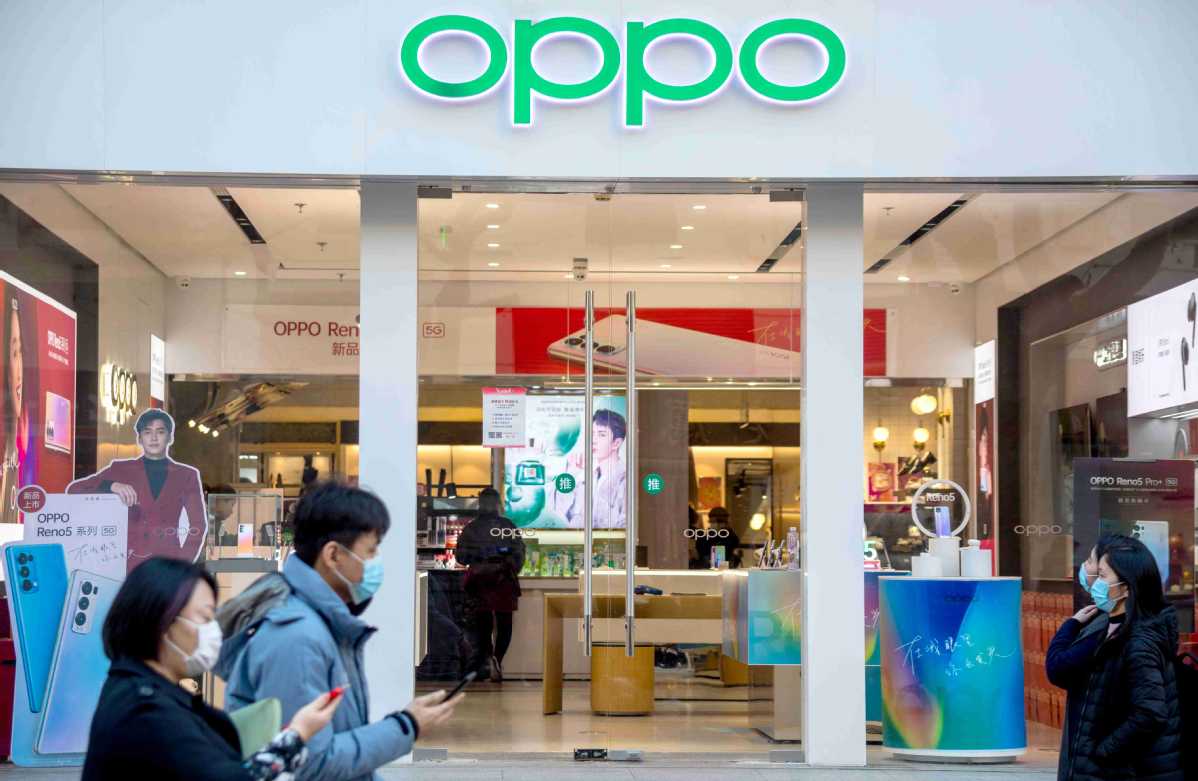 Chinese smartphone maker Oppo unveiled a range of new products, including smartphones and televisions, on Thursday, as the company ramped up efforts to tap the growing demand for the internet-of-things devices, amid intense competition.
The move came shortly after Oppo officially entered the Chilean and Colombian mobile device markets. It is also part of the revived smartphone market battle in China where brands are looking to attract more consumers after Huawei Technologies Co's smartphone business was crippled by US government restrictions.
Oppo's new range includes midrange smartphones, or the K9 series, along with a smart TV carrying the same name and a new Enco Air headset and a bracelet.
Liu Bo, president of Oppo China, said earlier that the company aims to be one of the three major players that dominate the $600-and-above market in the future. The other two players are Apple Inc and Samsung Electronics Co Ltd.
The comments came after the US government restricted companies from supplying chip-related technologies and materials to Huawei in September, which harmed the latter's smartphone businesses.
From January to March, Huawei lost its crown in the Chinese mainland smartphone market to Vivo, which recorded 79 percent year-on-year growth, shipping 21.6 million units, data from market research company Canalys said.
Oppo was close behind Vivo with 20.6 million units, while Huawei, which divested its smartphone brand Honor in November, slipped to the third place with 14.9 million units.
Meanwhile, Chinese smartphone vendors Vivo and Xiaomi are also allocating more resources to expand their overseas presence and grow market share.
Oppo officially entered the Chilean and Colombian mobile device markets in late April. The move marked its latest expansion into Latin America, following a series of achievements in Mexico that began last year, when the brand first entered the region.
"Latin America has an important role in our global market development plans. With growing mobile internet connectivity in the region and relatively high smartphone penetration rate-especially in Chile and Colombia-we are excited to be entering these new markets where we can bring our innovations to more users and partners," said Scott Zhang, overseas business leader at Oppo.
Oppo said it has established an official presence in more than 40 markets across six continents worldwide. To date, it has formed partnerships with over 80 network operators in these markets, including a series of partnerships with the likes of Vodafone, KDDI and Softbank. These partnerships have helped it gain traction in the respective markets and bolstered global development, the company said.
Xiaomi Corp is also making steady progress in international markets. Zeng Xuezhong, vice-president of Xiaomi, said in a post on social media platform Sina Weibo on Thursday that in the first quarter, Xiaomi surpassed Apple Inc as the second-largest smartphone vendor in Europe in terms of market share.
Nicole Peng, vice-president of mobility at market research firm Canalys, said the competition has intensified and the affordable 5G segment is just low-hanging fruit for Huawei's competitors. The real battlefield is in the high-end ($500 and above) segment, where Huawei still enjoys a sizable lead in the Android segment.