Fiscal moves aid high-end development
Share - WeChat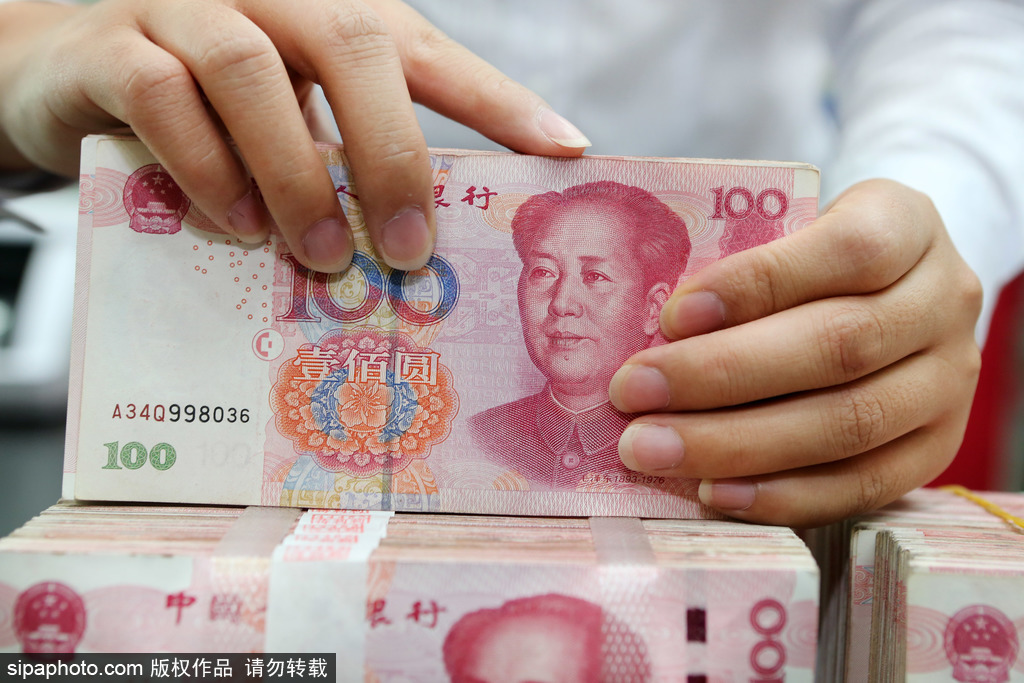 China will actively provide support for key strategic tasks, says minister
China will accelerate the setting up of a modern fiscal and tax system to help safeguard fiscal support for the country's major strategic tasks and improve the well-being of the people, in a bid to bolster high-quality development, Finance Minister Liu Kun said in a published article on Thursday.
In an article in the Economic Daily, the minister said key measures being planned include safeguarding more expenditure for various undertakings in improving people's well-being, and optimizing the tax collection management system in the country.
China's tax income-to-GDP ratio declined to 15.2 percent last year from 17.5 percent in 2016, which indicated a relatively lower level of macro tax burden compared with other countries. The general tax level should remain stable to consolidate support for economic development, he said.
Promoting sustainable and deepened fiscal and tax reforms has already been identified as a key priority in China's 14th Five-Year Plan period (2021-25) to ensure and enhance high-quality development.
Liu's article indicated that the central government will retain the rights of unified legislation and tax collection, while provincial-level governments may get some leeway in tax administration through legislation and delegation.
The government will "actively and steadily promote the legislation and reform of property tax", said Liu, adding that it would improve the tax system of local governments and help cultivate local tax sources.
Li Yang, chairman of the National Institution for Finance and Development at the Chinese Academy of Social Sciences, said in a recent interview that Chinese regulators are looking at the possibility of a property tax, which could be administered by local governments. The tax income will help local authorities to deal with debt issues.
Another measure is reform of the consumption tax collection method to further expand income sources for local governments, said the finance minister.
Liu highlighted the need to prevent and defuse fiscal risks, stressing that local governments should efficiently use funds raised via special bonds and prevent increases in implicit debt, or the contingent liabilities.
Local governments are not allowed to increase implicit debt in any form. They are never allowed to set up new projects by adding implicit debt, said Liu. For the existing part, he called for a gradual reduction of debt via measures in coordination with financial institutions, and to take market-oriented steps to deal with defaults and prevent systemic risks.
"As long as the economic recovery is on track with no abrupt market movements leading to systematic risk and financial instability, we believe the debt cleanup and credit tightening will continue going forward, at least at the local government level," said Wang Shengzu, co-head of Investment Strategy Group Asia of Goldman Sachs Consumer and Wealth Management Division.
Wang expects local government bond issuances to be lower this year, due to the expected fiscal consolidation. He said the issuances may peak this month.
The finance minister also called for better utilization of the fiscal measures to shore up macroeconomic adjustments. Fiscal policies should strengthen countercyclical adjustments and coordinate with cross-cycle plans to maintain economic growth within a reasonable range. The available fiscal tools include fiscal deficit ratio, government bond issuances, and tax and fee policies.
Policy measures are going to be more targeted, forward-looking and flexible, Liu said, with improved management and guidance of expectations. The finance ministry will regularly issue reports on implementations of the fiscal policy.
With an eye on cultivating a sound external economic environment, China will deepen financial and economic exchanges and cooperation with major economies and international organizations, strengthen the coordination of international macroeconomic policies, and promote the improvement of global and regional economic governance, the minister said.
Fiscal funds will also be used to subsidize the country's vaccination drive so that more Chinese residents can get free COVID-19 vaccines, said Liu.