Musical reveals role of Chongqing newspaper boys in war
Share - WeChat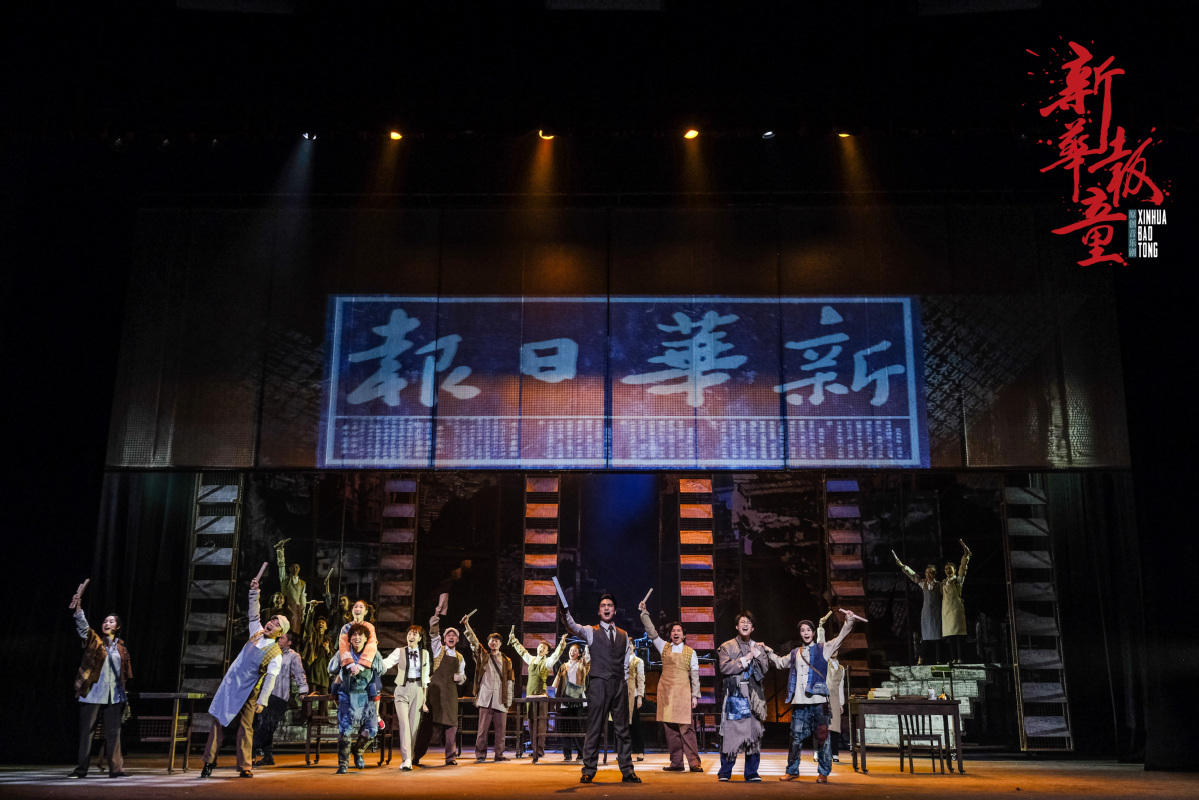 To mark the 100th anniversary of the founding of the Communist Party of China, a new musical Xin Hua Bao Tong, or Newspaper Boy, made its debut on April 30 at the Tianqiao Performing Arts Center in Beijing.
Supported by Beijing Culture and Arts Fund, the musical ran until May 2.
With veteran songwriter and producer Jia Ding as its artistic director, the musical tells the story of a group of teenagers selling newspapers in Chongqing and doubling up as messengers running through the streets during the War of Resistance Against Japanese Aggression (1931-45).
The musical is set in Chongqing because the southwestern city played a critical role during wartime. Xinhua Daily, which was founded by former premier Zhou Enlai in 1938 and later headquartered in Chongqing, was the Party's first official national newspaper. Xinhua was an important newspaper of the Party during the war. Japanese warplanes bombed Chongqing from 1938 to 1944, killing and injuring people as well as destroying the city.
Most Popular