Shanghai arts festival reaches out to young audiences with new brand
Share - WeChat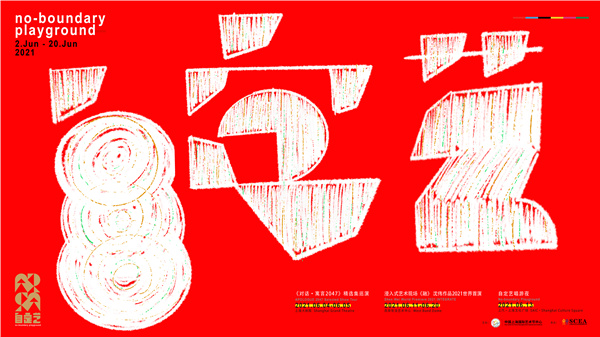 The China Shanghai International Arts Festival will introduce a series of performing art projects in June under the new brand ARTRA, aiming to attract young audiences to live theater.
The first project will be APOLOGUE 2047 Selected, a show created by celebrated Chinese director Zhang Yimou that combines authentic Chinese folk art with cutting-edge visual presentations. The show will be performed at Shanghai Grand Theatre from June 4-5.
The CSIAF center has invited New-York based Chinese choreographer and visual artist Shen Wei to create a site-specific immersive show Integrate, which will be presented at the West Bund Dome from June 11 to 20. Part of the industrial heritage along the Huangpu River in Xuhui district, West Bund Dome is a multi-functional live show space adapted from a giant blender with a diameter of 80 meters, in a former cement mill dating to 1920.
The cement mill produced building materials for a series of landmark architectures in Shanghai, symbolizing the development of the city's landscape, and today "we hope the dome will be a blender of new culture and art," said Chen Anda, deputy head of West Bund Group Co. Ltd.
Later this year West Bund will introduce a series of new theater and live entertainment spaces in the West Bund area, where new events will take place every month from June to December.
Integrate will be the first time Shen Wei, the founding director of his own modern dance theater in New York, works with rising dancers from the Chinese mainland, creating an immersive and interdisciplinary dance theater project in Shanghai.
The show will combine visual art, installations and dance performance, taking place in 166 transparent acrylic cubes.
The CSIAF also joined with bilibili.com, a leading video-sharing website, to produce a live concert named No-Boundary Playground, which will take place at SAIC Shanghai Culture Square on June 13.
The concert will bring together a group of musicians that enjoy great popularity on the web. "We have chosen these artists after in-depth market research," Li said. "Since young people love them so much on the web, they would probably enjoy seeing them in live theater too."
Rap artists from the music label W8VES have created a new theme song for ARTRA, which will be performed at the concert.
For more than 20 years, China Shanghai International Arts Festival has done a good job introducing high-quality theater art projects to the public, Li said. However, the majority of audiences at CSIAF have been older people.
"Everyone in the industry has given a lot of thought to the future of live theater, especially after the pandemic," Li said, explaining the center's decision to launch the new ARTRA brand. "We believe it is important to engage the young and new audiences, who will bring drastic changes to the industry."
Most Popular