Hainan Expo prepares to display over 1,300 overseas brands
Share - WeChat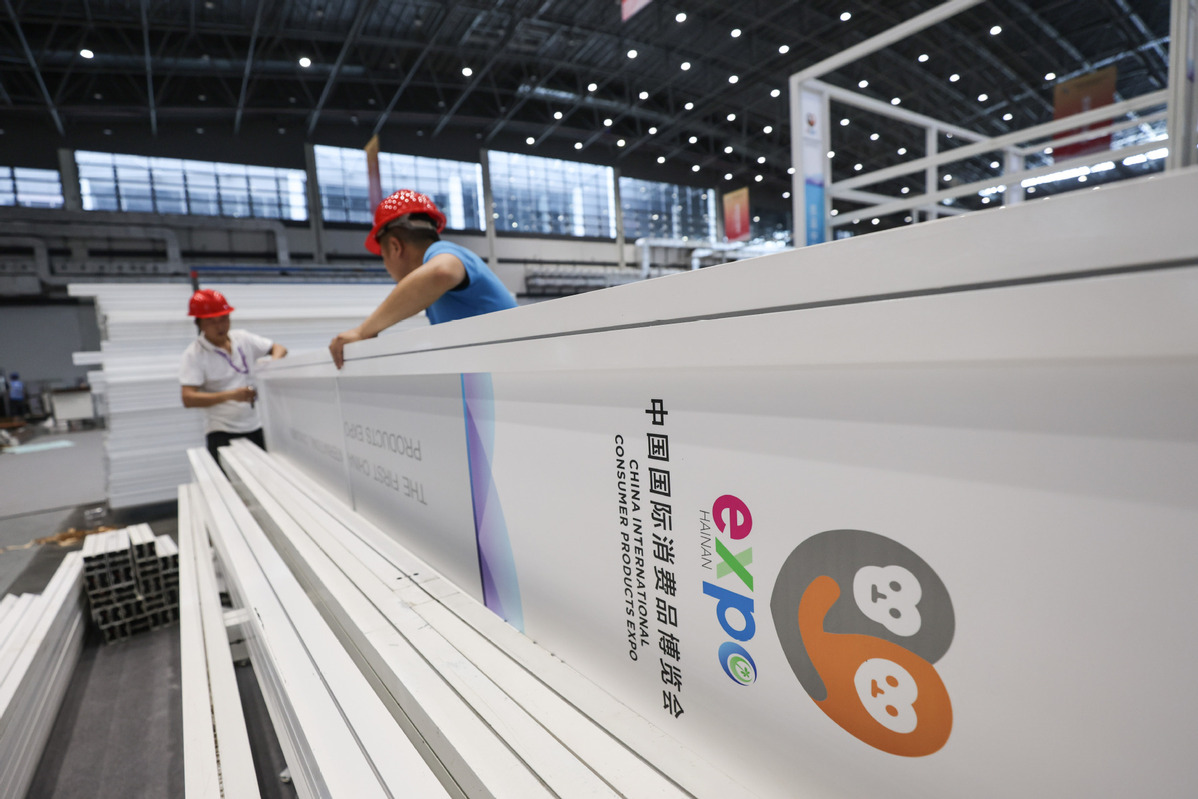 The construction of booths is on full swing at the Hainan International Conference and Exhibition Center, which will host the first China International Consumer Products Expo from May 7 to 10. More than 300 batches of exhibits have arrived and are ready for display, according to the organizing committee.
The four-day event, also known as the Hainan Expo, will cover 80,000 square meters, including 60,000 sq m for international exhibits, involving more than 1,300 world-renowned brands of jewelry and diamonds, leather goods, fragrance products, high-end food, healthcare products. A total of 20,000 sq m has been reserved for Chinese companies, which will showcase 1,200 brands of local specialties and national boutique products.
Booths preparation will be completed on May 2, and exhibitors will arrange exhibits in the following days. A professional team will patrol around to ensure construction safety and fire prevent, said Gong Qijun, deputy director of Hainan Provincial Bureau of International Economic Development, which oversees the expo.
Gong said the expo's comprehensive service office has been put into operation, with staff members providing consulting services on customs, logistics, intellectual property, medical and health, fire protection and issues of relevant concerns.
Meanwhile, designing and decoration of the exhibition areas has paid close attention to match high-end consumer products and quality lifestyles. Hainan elements, such as coconut trees, tropical sea views and Hainan gibbons have been finely integrated to produce a special Hainan feature, according to Gong.
Chinese consumers can enjoy a special duty-free policy for purchasing some temporarily imported products at the expo, the country's first and only national platform featuring overseas boutique consumer products, said officials with the Hainan provincial government, which is jointly sponsoring the landmark event with the Ministry of Commerce.