Nestle announces new investment projects in E China's Qingdao
Share - WeChat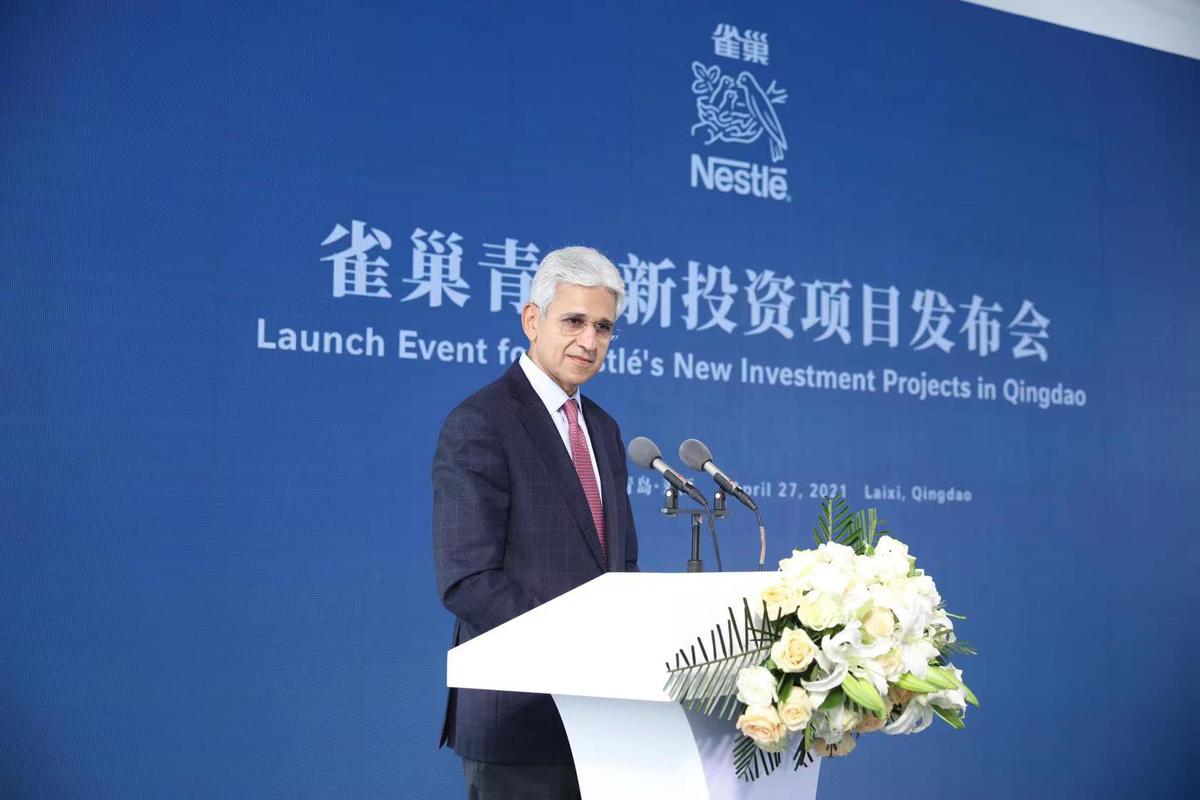 Global food and beverage giant Nestlé on Tuesday announced new investment projects in Laixi, a county level city in Qingdao, East China's Shandong province, including a new Product Innovation Center and the launch of production of Gerber puree, in a bid to expand its production in baby food, coffee and dairy products.
"Despite challenges brought by the pandemic, Nestlé has continued to increase its investment in the Chinese market, which demonstrates our commitment to China and its consumers," the company said.
"With China having entered a new stage of development, Nestlé is highly confident about the Chinese market," Rashid Qureshi, chairman and CEO of Nestlé Greater China Region, said.
Qureshi said the company will continue to promote various efforts aimed at supporting green and innovation-driven development and help to upgrade the local agricultural and food industry.
China, as the world's most promising market for maternal and infant products, has shown a rapidly growing demand for high-quality organic baby food. The new factory in Laixi - following strict organic standards - is Nestlé's only factory for Gerber wet products in the Asia, Africa and Oceania area. This production line has introduced 18 flavors of Gerber puree to consumers in China.
The new establishment in Qingdao also produces the company's high-growth business, ready-to-drink coffee. It has established a product innovation center for developing ready-to-drink coffees, liquid dairy and other liquid products for the Chinese market. At the same time, Nestlé will further expand the procurement of local fresh milk to support large-scale demand for Nestle business development.