Truth about Xinjiang's anti-terrorism efforts the West doesn't tell
Share - WeChat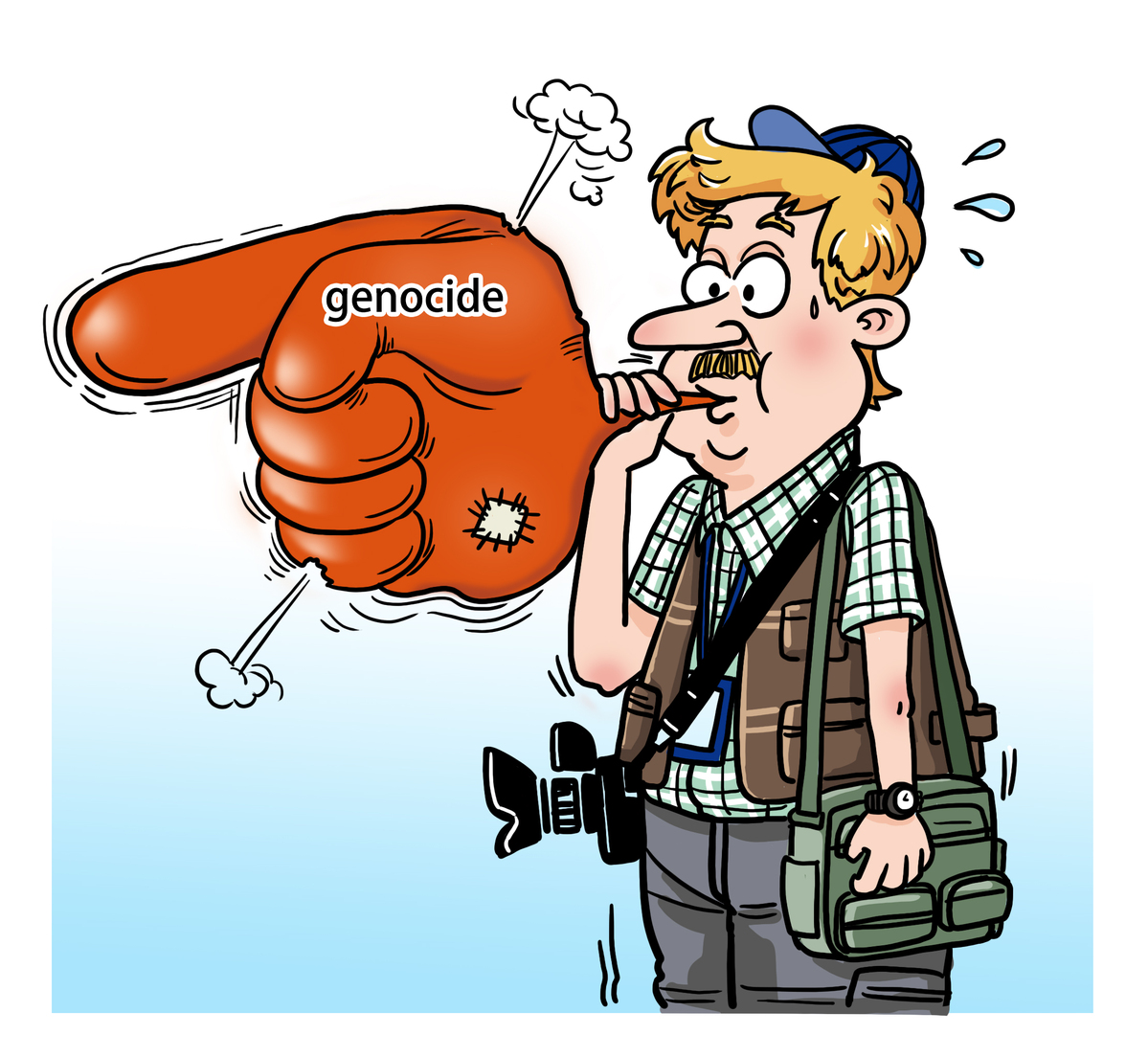 The West claims that China is committing a "genocide" against the Uygur ethnic group in Northwest China's Xinjiang Uygur autonomous region. However, they have offered no proof and don't share that China has been waging its counterterrorism offensive against militant Islamic groups, said Weijian Shan in an opinion piece in the South China Morning Post on April 14.
As a matter of fact, "terrorism was spiraling out of control in Xinjiang and remains a serious threat today," Shan said. He used to visit Xinjiang until a few years ago, where most officials he met were Uygurs. Starting around 2007, it became increasingly dangerous to visit Xinjiang, which was "rocked by a spate of horrific terrorist attacks, resulting in over 1,000 deaths and countless injuries," he added.
"For example, on July 5, 2009, there was a riot in the capital city of Urumqi; 197 people were hacked, beaten or burned to death and 1,721 were injured. On May 22, 2014, two car bombings in the same city killed 43 people and wounded 94", said the article.
Shan pointed out that the extreme violence was not just confined to Xinjiang. "In 2013, five people died and 38 were injured in a suicide attack by three Uygurs in Beijing. In 2014, a killing spree by eight knife-wielding Uygurs left 31 people dead and 141 wounded at a Kunming railway station. "
The East Turkestan Islamic Movement, an organization that was classified as a terrorist group by the US and the United Nations in 2002, with the UN Security Council noting the group's association with al-Qaeda, Osama bin Laden and the Taliban, often claimed responsibility for the attacks.
Actually, US forces battled with Uygur fighters in Afghanistan and elsewhere, and killed or captured many as prisoners. "For years, the US held 22 Uygurs at Guantanamo Bay. As recently as July 2020, the UN identified thousands of Uygur Islamic State fighters in Syria and Afghanistan."
Much like the post-September 11 war on terror, the piece argued, China has been "waging its own counterterrorism offensive against the extremists" who "operate across China's porous borders and train alongside the Taliban and Islamic State."
But unlike the US' war on terror, which has "claimed half a million lives in Afghanistan and Iraq, and many more in Pakistan, Syria and Libya", China's counterterrorism campaign, which "includes enhanced security and what China calls vocational training and education centers" seems to have worked. "There have been no reports of terror attacks since 2017," the article said.
"It is actually quite remarkable that China has been able to rein in terrorism, an intractable problem anywhere in the world, without inflicting as much collateral damage. This point never seems to be made in the torrent of outrage pouring from the Western press".
The article highlighted there is "no evidence of any systematic effort to reduce the Uygur population, as some in the West claim". "In the space of 40 years, the Uygur population in Xinjiang grew from 5.5 million to more than 12 million. Between 2010 and 2018, the Uygur population increased by 25 percent, compared with 2 percent for the Han population."
The article also refutes reports of "genocide" by a single source, Adrian Zenz, a German born-again Christian in the employ of the Victims of Communism Memorial Foundation, in Washington. "All his data is based on statistics published by the Chinese government, as are all such statistics disseminated in the West, which is understandable because only a government is able to collect statistics in a systematic way. However, he interprets the same data to mean something completely different from the original," the article said.
For example, "China has pursued a multi-decade, anti-poverty drive through policies such as helping the poor find jobs elsewhere and moving entire villages out of remote areas to more accessible places with electricity." But such data related to such policies was interpreted by Zenz and others as evidence of "forced labor transfers" and "genocide".
Terrorism cannot be wiped out unless the root cause can be addressed, the article concluded. "The Chinese leadership needs to do a much better job of explaining its anti-terror campaign and the West should take a careful look in the mirror at its own struggles with the same problem," Shan added.
Most Viewed in 24 Hours
China Views