Forum on Chinese brands going global held in Boao
Share - WeChat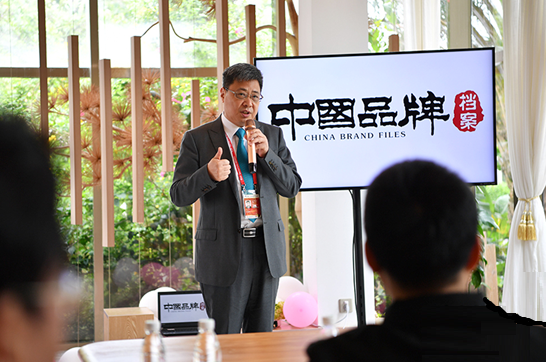 A forum on Chinese brands going global was held on Wednesday in Nanqiang village, Boao, dubbed as a beautiful "rural meeting center" for guests participating in the 2021 Boao Forum for Asia Annual Conference, with officials and corporate executives exchanging insights on promoting more Chinese brands going global.
"Hainan will strive with greater efforts to boost connections between China and the world, through channels and measures such as fostering more Chinese brands, expanding their international presence, granting preferential tax rates to enterprises and professionals and cutting restrictions to welcome investment in Hainan," said Wang Lei, deputy secretary general of the CPC Hainan Provincial Committee.
Wang said Hainan has focused its efforts on building an environment that will showcase beautiful ecological systems, preferential policies, a superior institutional framework and an optimized business environment, presenting a splendid Hainan Free Trade Port to the world.
He added Hainan has introduced 116 institutional innovations in the past three years to optimize the local business environment, facilitating business registration and production activities and corporate brand image-building, as well as protection of intellectual property rights.
Li Shiyuan, head of the Hainan business of Gree Electric Appliances Inc, said on the back of increasing market competition, Chinese brands must strengthen efforts in further enhancing product quality and craftsmanship to achieve greater international recognition.
"We will give priority to making products with ingenuity, improved quality and craft. Greater attention will be put on fashion and futuristic designing of electric appliances to offer consumers an avant-garde experience of our brand products," the Gree manager said.
During the 2021 annual conference, which closed on Wednesday, more than 20 meetings and parties were held and welcomed by BFA participants at Nanqiang village, which is about 15 minutes' drive from the permanent site of the BFA on the eastern coast of Hainan Island.