New technology improves sand control efficiency, effectiveness
Share - WeChat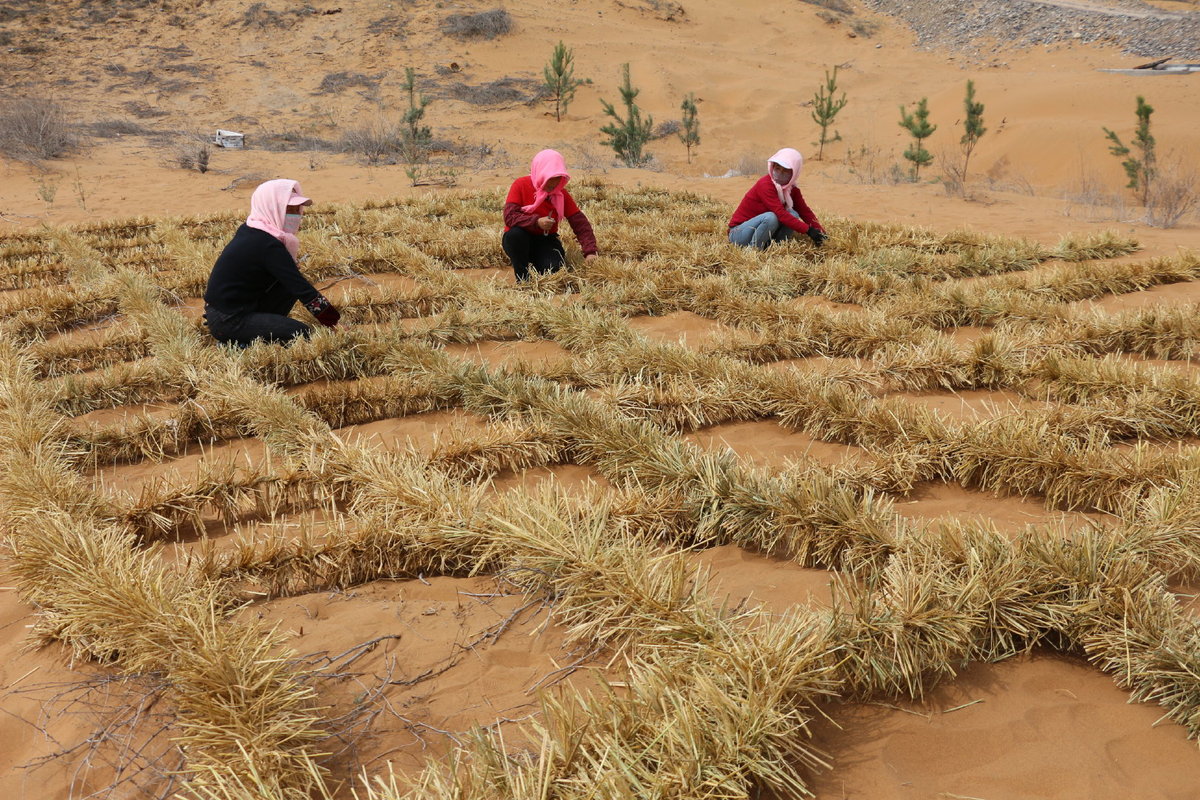 China has made a new breakthrough in combating desertification,as a new sand control technology has recently been introduced in Zhongwei of Ningxia Hui autonomous region — a straw checkerboard sand barrier laid with brush net rope.
The new technology will substitute the traditional straw checkerboard technology which has been used to combat desertification for more than half a century, said Qu Jianjun, a researcher with the Northwest Institute of Eco-Environment and Resources at the Chinese Academy of Science.
"The new technology will raise at least 60 percent of the efficiency in combating desertification, but the cost will be reduced by more than 10 percent, when compared with traditional technology," Qu said.
The strength of the new checkerboards is much higher than that of the traditional ones built manually, and therefore the service life of checkerboards has been doubled, up to six years from the previous three, Qu said.
Qu said the current sand control technology is only the 1.0 version.
"In the near future, researchers will be able to develop new 2.0 and 3.0 versions, and by then, robots will replace all the workers to construct the brush net rope straw checkerboards in fields," he added.
Tang Ximing, deputy head of the Zhongwei Sand Control Forestry Center, said after the new checkerboards have been built, there is no need to worry about them being blown away by the strong gale, because the wind drag is low.