Guangzhou-Shenzhen Expressway key to delta region's prosperity
Share - WeChat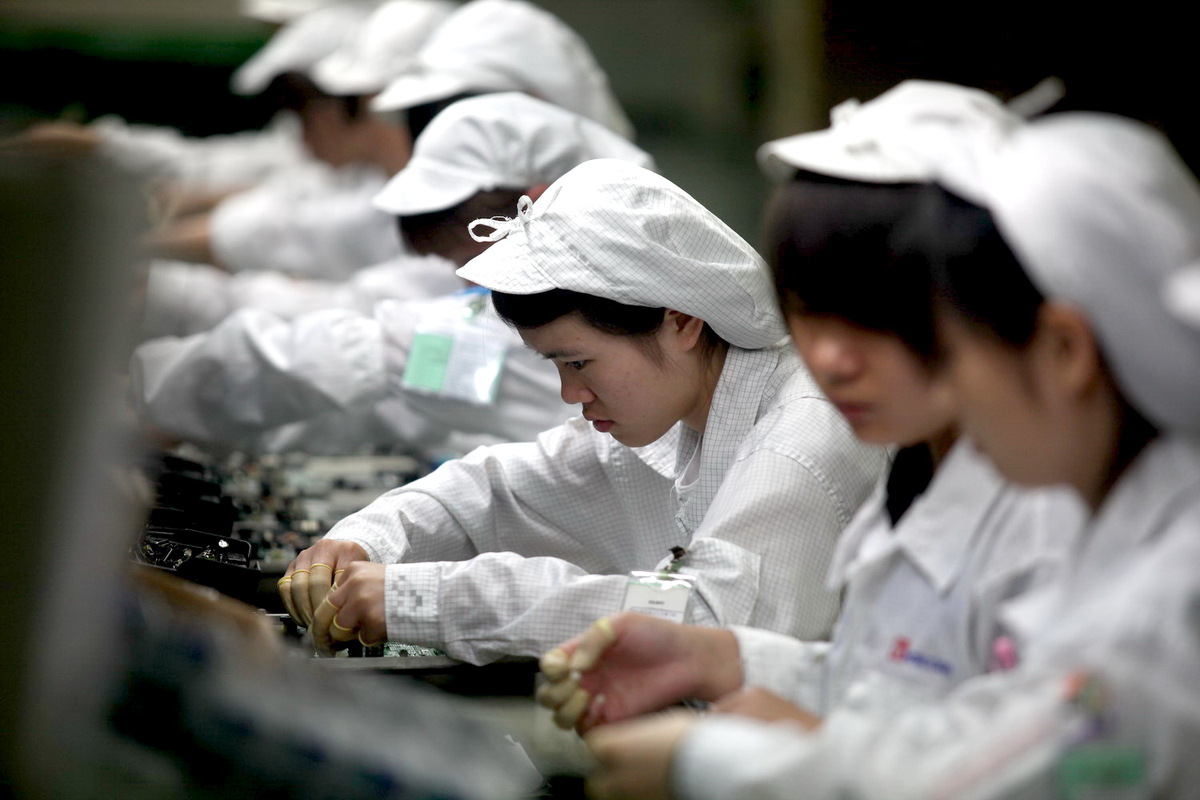 Tech giant Foxconn's investment in Guangdong province, an economic powerhouse in South China, has developed since the 1980s in a way similar to the route of the Guangzhou-Shenzhen Expressway.
"Our investment in Guangdong was particularly concentrated along the expressway between Guangzhou and Shenzhen in recent decades," Terry Gou, founder of Foxconn, said in an earlier interview.
Foxconn, the world's largest original equipment manufacturer, started its first investment project in Shenzhen in 1988, a year after the construction of the 122.8-kilometer expressway began.
Average daily traffic flow along the expressway between the two major cities in the Pearl River Delta region increased from 36,300 vehicles in 1994 when began trial operations to 650,000 vehicles in 2020, according to the Department of Transportation of Guangdong Province.
"In addition to preferential investment policies since the reform and opening-up in late 1970s, the high efficiency of transportation infrastructure following the opening of the Guangzhou-Shenzhen Expressway was very attractive for overseas investment in the delta region," Gou said.
Foxconn then started its construction of a liquid-crystal display plant in Zengcheng district, Guangzhou, capital of Guangdong province, with an investment of 61 billion yuan ($9.39 billion) in early 2017.
The project, covering an area of about 1.5 square kilometers, was designed to produce 8K displays, smart TVs and electronic white-boards, among other products, helping attract more than 70 upstream and downstream companies in the industrial chain to invest in Guangzhou.
Before the operation of the Guangzhou-Shenzhen Expressway, it took about half a day to travel between Guangzhou and Shenzhen, given there had been only a highway with more than 150 kilometers between the two cities.
The Guangzhou-Shenzhen Expressway was fully opened in 1997, becoming the first expressway invested and constructed by Guangdong and neighboring Hong Kong.
Widely claimed as the busiest expressway in China, the Guangzhou-Shenzhen route has greatly helped accelerate the economic and social development of the cities along the route, according to Wang Wei, Party secretary of the Guangzhou-Shenzhen Expressway Administration Center.
"It is of great importance to economic development of Guangzhou and Shenzhen, helping form an industrial cluster in the delta region," said Wang.
According to local government data, Shenzhen's GDP increased from 56.7 billion yuan in 1994 to 2.76 trillion yuan in 2020.
"A megacity cluster along the Guangzhou-Shenzhen Expressway is forming, with total GDP of Guangzhou and Shenzhen surpassing 4 trillion yuan," Wang said.
In the last two decades, emerging industries including modern logistics and advanced manufacturing in cities along the expressway also enjoyed rapid development, Wang added.
"The expressway has greatly accelerated the development of modern logistics and helped form a city cluster in the delta region," Wang said.
Over the past two decades, a large number of logistics companies and industrial zones sprouted up along the expressway, which runs through Dongguan, a manufacturing hub in the delta region.