Police station in cave: One of a kind
Share - WeChat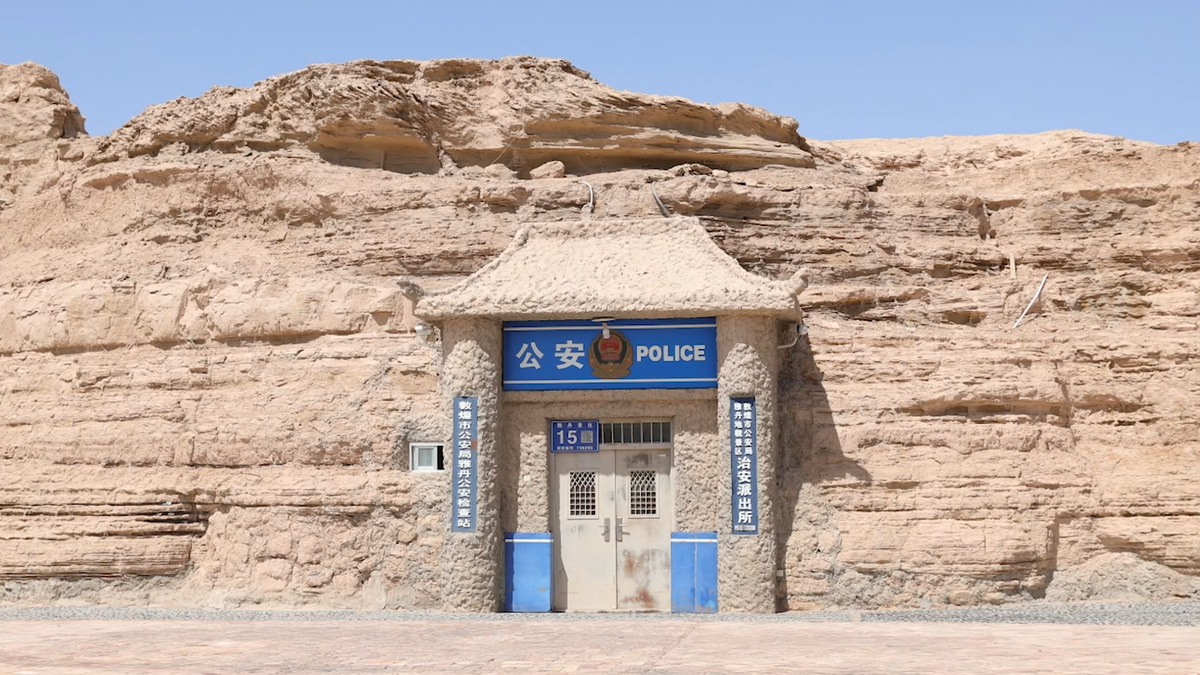 Li Shengshou and his colleagues spent 17 years building Yadan Police Station in Yadan National Geological Park in Dunhuang, Gansu province. Unlike ordinary buildings, the unique station was made by hollowing out a wall of soft stone. It is the only police station in the country to be built in a man-made cave.
The station was founded in March 2001 when the park began to be developed.About 180 kilometers northwest of Dunhuang, the park occupies an area of 400 square kilometers and is the largest yardang landform found so far.
The park is also called Devil City because visitors describe the noise of the strong wind whistling between the yardang as the sound of a devil screaming.
When Li, the station's head, came to the park with another four officers, they had only a 10-square-meter tent for working and living.