Xi'an a major railway hub despite pandemic
Share - WeChat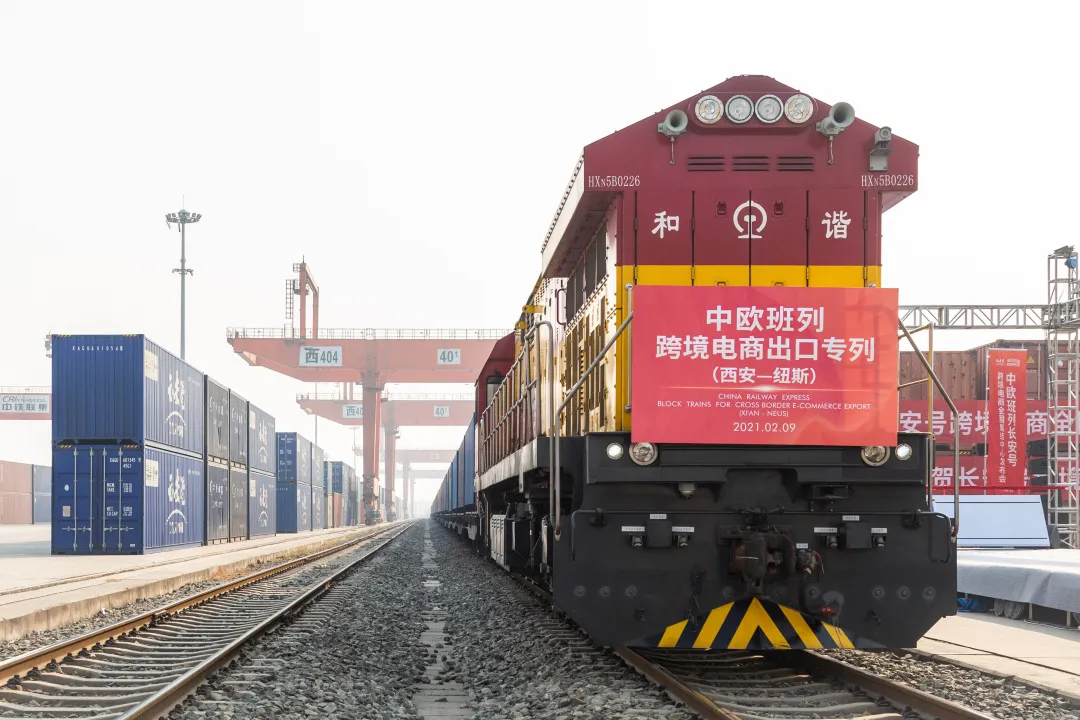 Despite global traffic restrictions incurred by the spread of COVID-19, the China-Europe Railway Express has become a "major international logistics channel", ensuring the stability of supply chains for countries along the route.
The China-Europe freight trains, named "Chang'an" in Northwest China's Shaanxi province, have seen steady operation despite the pandemic.
"It took around 15 days for these trains to arrive in Europe from Xi'an. It is much faster than sea transportation, basically about one-third of the time," said Wu Guangqiang, a staff member of the traffic bureau governing the Xi'an International Trade and Logistic Park.
"Every day, 10 to 12 trains leave from Xi'an to Europe. In 2013, only two to three trains left per week," Wu added.
A total of 3,720 train trips were made in 2020, 1.7 times the number for the same period of 2019. These train trips have transported a total 2.811 million tons of goods, 1.6 times as much as the same period for the previous year.
Among the goods, more than 80,000 tons were emergency medical supplies, providing strong support for international epidemic prevention and control.
Xi'an launched its first China-Europe freight train in November 2013. Currently, there are 15 China-Europe transport routes starting in Xi'an which run through major countries and regions involved in the Belt and Road Initiative.