Pianists to set the tune
Share - WeChat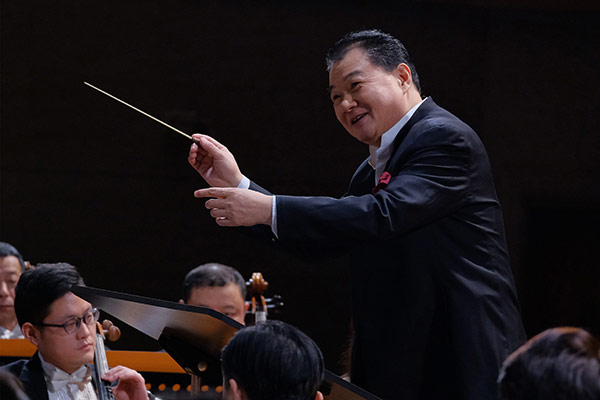 Forbidden City venue will stage a musical extravaganza in June as part of celebrations marking the Party's 100th anniversary, Chen Nan reports.
One stage, four pianos and eight pianists may, at first glance, seem a bit crowded. But there is still plenty of room for both talent and entertainment. The admittedly unusual arrangement will be seen at the Forbidden City Concert Hall in Beijing on June 10 when eight young pianists perform together.
"It's exciting even to think of the concert with four hands playing on each piano on that night," says Wu Ying, a veteran pianist who is one of the organizers of the concert.
As one of the concerts marking the 100th anniversary of the founding of the Communist Party of China, the event will cover a wide repertoire, including such favorites as Birds Paying Homage to the Phoenix Marriage, based on a popular folk song of the same title written by suona (Chinese double-reed woodwind instrument) player Ren Tongxiang. It was rearranged by pianist Wang Jianzhong (1933-2016). Sing a Folk Song to the Party, which was first released in 1963 and written by Zhu Jian'er and Jiao Ping, will also be rearranged as a piano piece.
Most Popular