New strategy to create 'promising market'
Share - WeChat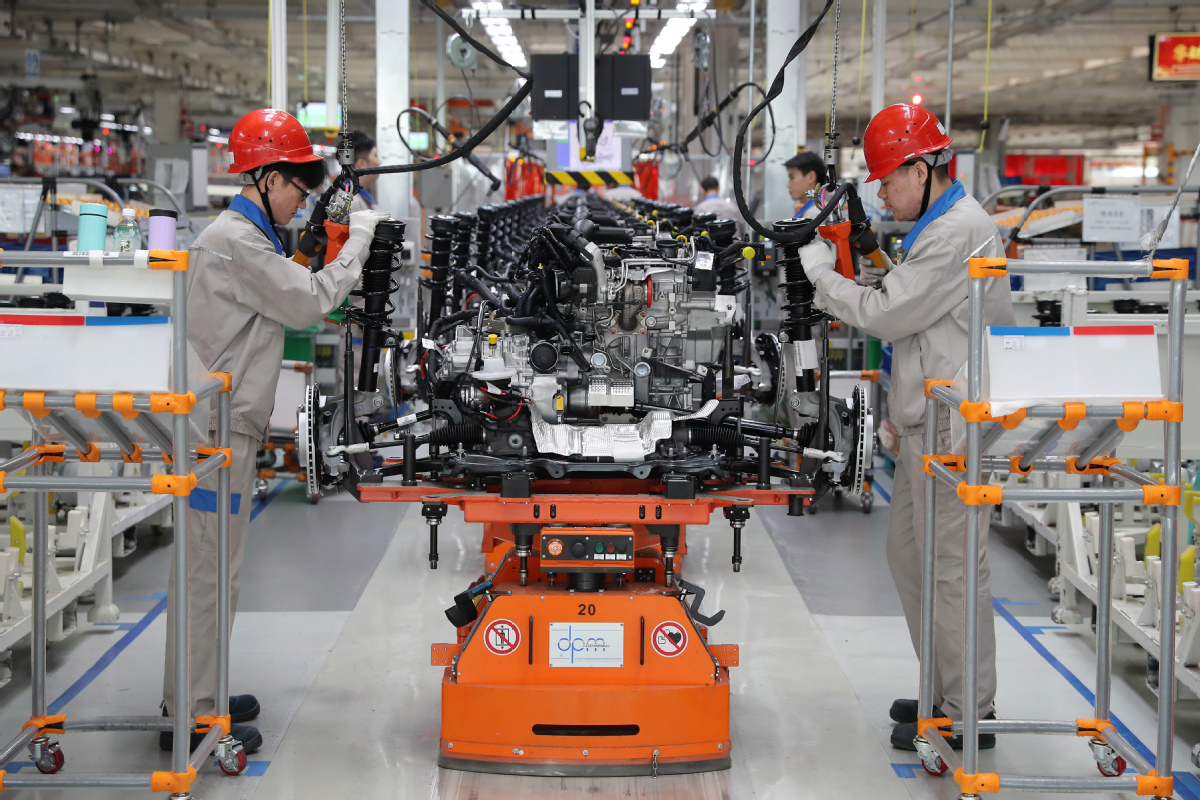 China is dedicated to opening its economy wider under the new dual-circulation development paradigm, with a key focus on building an open market and expanding institutional opening-up, while boosting innovation-driven development, experts said on Wednesday.
"China is set to become the world's largest and most promising market in the near future," said Zeng Peiyan, former vice-premier of China. "During the 14th Five-Year Plan period (2021-25), China will enter a new stage of pursing high-quality development driven by innovation and reforms."
Zeng told the Boao Forum for Asia Annual Conference 2021 that the new development pattern will fully unleash the potential of the domestic market. This will offer huge growth opportunities for all global stakeholders and create a vast market space to promote the global economic recovery.
Under the new development pattern, China will build a modern economic and governance system, enhance intellectual rights protections and create a market-oriented, law-based, and internationalized business environment, said Zeng.
"China will continue to promote opening-up based on the flow of goods and production factors and give greater emphasis to opening-up based on rules and related institutions, which will help China get better integrated into the global industrial and supply chain," he said.
Experts said while the new development strategy focuses more on expanding domestic markets, it does not mean the country will rely less on global integration.
Peng Sen, president of the China Society of Economic Reform, stressed that dual-circulation does not mean seclusion, but instead emphasizes further opening-up of the economy and actively participating in global governance, development and international circulation.
Zhu Min, an economist with Tsinghua University, said further opening-up is key to innovation-driven and high-quality development in the nation.
Several international firms said that intensified opening-up measures in the next five years will create several growth and investment opportunities in the nation, especially due to the huge growth potential of the domestic market.
"China exhibited strong resilience and solid growth despite COVID-19.It is the only major economy that recorded positive economic growth last year. We believe China's economy will remain robust and continue to lead global growth," said Juergen Schmitz, chief executive officer of Ergo China, a unit of German insurance firm Ergo.
Sean Shan, president of Takeda China, said the country's further opening-up will facilitate the upgrading of innovation capabilities in the biopharmaceutical industry and address the unmet needs of Chinese patients.
"We feel the local operating environment is favorable toward rewarding innovation. Progress has been made, particularly in our industry, to advance regulatory reform in China which supports innovative companies, both local and foreign," Shan said. "These (supportive) measures will also help sustain the growth of our business by accelerating and rewarding innovation, which is an opportunity for Takeda as we are set to launch more than 15 innovative medicines and future Wave 1 assets over the next five years."
Zheng Yiran contributed to this story.