Pig production recovers as live inventory reaches 416m in Q1
Share - WeChat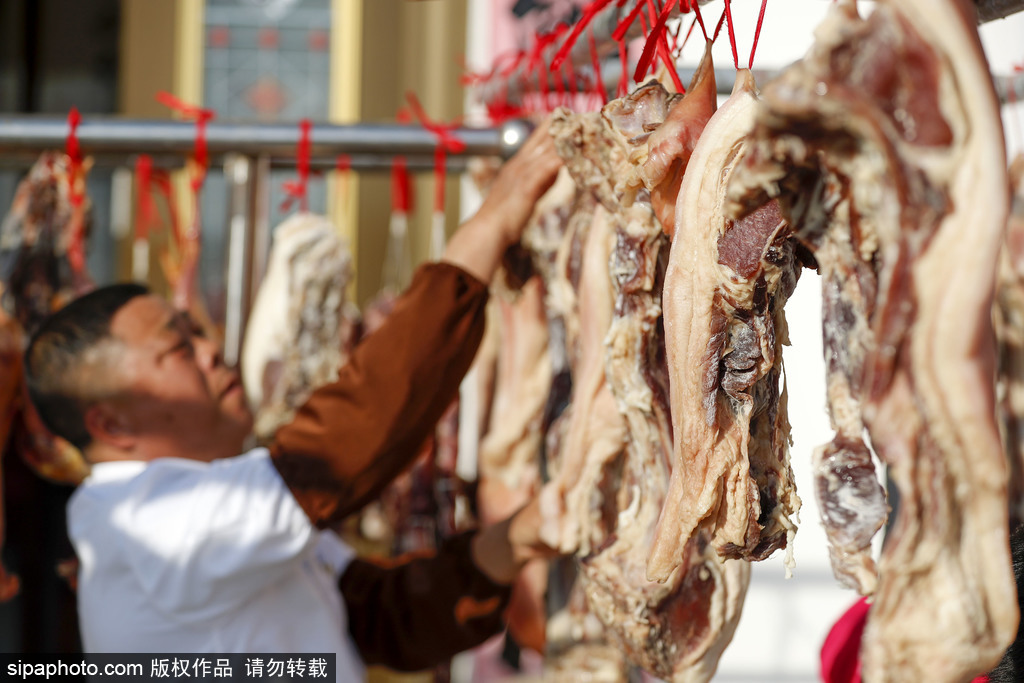 Pig production continued to recover as China saw its live-pig inventory reach 416 million by the end of the first quarter, recovering to 94.2 percent of the 2017 level, an official with the Ministry of Agriculture and Rural Affairs said on Tuesday.
Zeng Yande, chief for the ministry's Development and Planning Department, said pork production in the first quarter hit 13.69 million tons, up 31.9 percent from the same period last year.
"The price of pork has dropped for 12 weeks in a row to 40 yuan ($6.16) per kilogram, seeing a year-on-year decrease of 25 percent," Zeng said when presenting the agricultural situation at a news conference.
Chen Guanghua, vice-director of the ministry's Bureau of Animal Husbandry and Veterinary Services, said the recent dramatic drop in pork prices was mainly because the number of hogs available for slaughter greatly increased and pork consumption decreased after the Spring Festival holiday.
The price may rebound a little by the Dragon Boat Festival in mid-June, but is unlikely to surpass the highest point before, thanks to the abundant market supply, Chen said.
"We will keep recovering pig production while preventing and controlling African swine fever," he said, adding that regional prevention for major animal diseases will be implemented to fend off an epidemic rebound.
The ministry will establish a platform with other national departments to publish information on the entire pig industry and stabilize the market price, said Song Danyang, an official with the ministry.
The added value of the agricultural products processing industry increased by 15.2 percent year-on-year in the first quarter, Zeng Yande said at the news conference.
In the first quarter, the per capita disposable income of rural residents reached 5,398 yuan, four percentage points higher than the growth rate of urban residents' income, he added.
The total number of migrant workers reached 174 million, a year-on-year increase of 42.1 percent, and their average monthly income reached 4,190 yuan, up 13.9 percent from the same period last year.