Trees help community while saluting visionary
By Shi Baoyin, Chen Meiling and Zhu Xingxin in Lankao, Henan | chinadaily.com.cn | Updated: 2021-04-20 17:34





Share - WeChat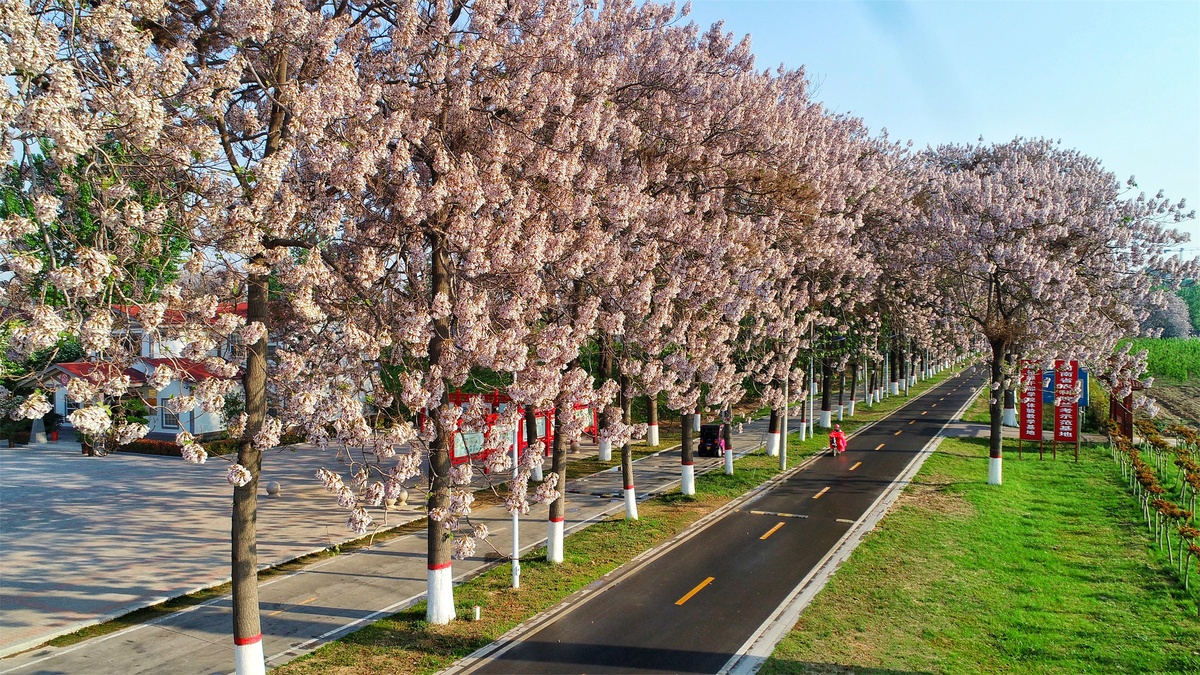 The paulownia flowers are in full bloom in Lankao county of Kaifeng, Henan province. The blossoming period normally lasts until May.
The plant played a key role in the fight against desertification of the county back in the 1960s, following a proposal by the Party secretary at the time, Jiao Yulu.
Jiao died of liver cancer at 42 but is regarded as a role model of grassroots officials across the country who devoted their lives to poverty reduction and improvement of people's incomes despite great personal challenges.
Rows of tall paulownia trees now stand firm along the streets of Lankao as a way to improve the environment and memorialize Jiao. As a good material to make traditional musical instruments, the paulownia trees have helped many residents make a good living over recent decades.