Cambodian PM greatly values China's role in global fight against COVID-19
Share - WeChat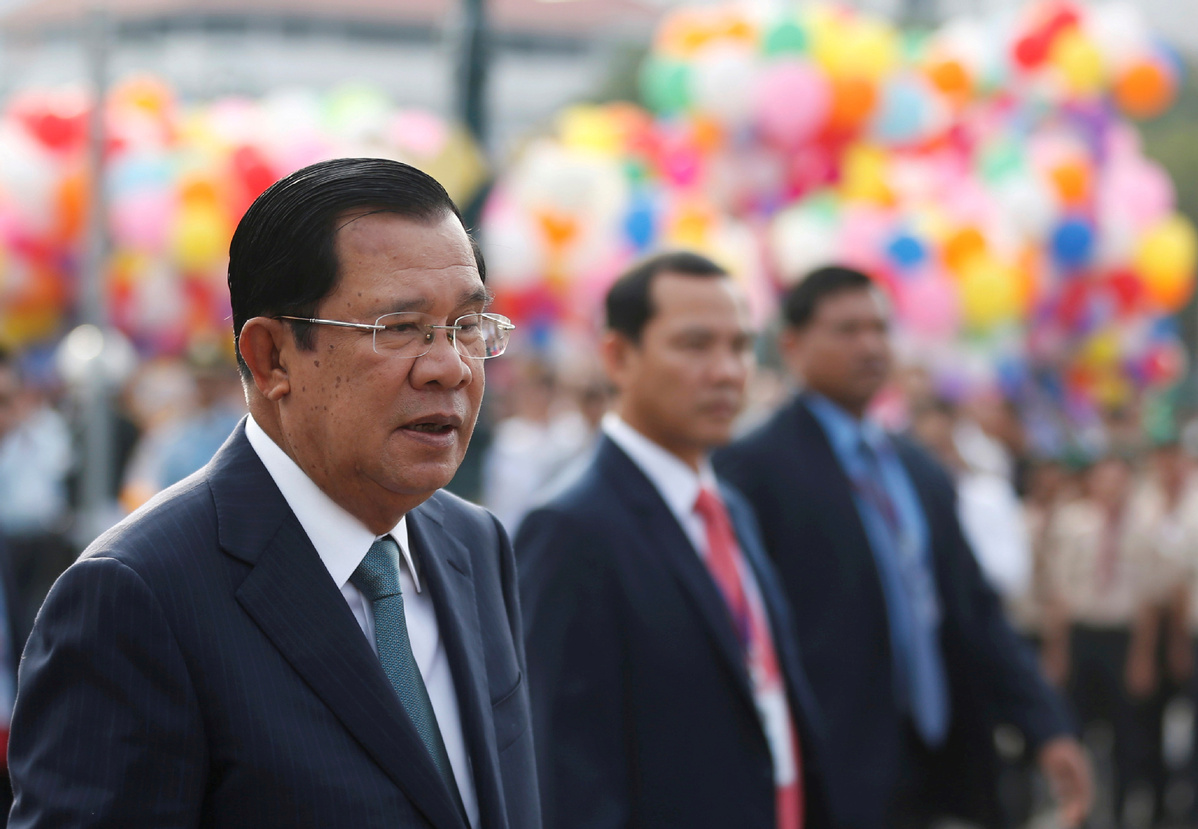 PHNOM PENH -- Cambodian Prime Minister Samdech Techo Hun Sen on Tuesday said he greatly valued China's leading role in helping other countries to prevent and combat the COVID-19 pandemic.
In a speech delivered via a videoconference to the opening session of the Boao Forum for Asia (BFA) Annual Conference 2021, Hun Sen said the COVID-19 pandemic continues posing serious threats to global public health and overall development.
"No country is safe unless all countries are safe," he said.
"Cambodia greatly values China's attentiveness and commitment in the implementation of the Health Silk Road under the Belt and Road Initiative (BRI) as well as the leading role in providing medicines, medical supplies and COVID-19 vaccines in a timely manner to many countries," he added.
The Cambodian prime minister said China's humanitarian assistance "bears vivid testimony of China's global leadership."
He also expressed his profound gratitude to the government and people of China for supplying medicines, medical supplies and COVID-19 vaccines to Cambodia.
The 2021 BFA was held online and offline in Boao, a coastal resort in South China's Hainan Province, under the theme "A World in Change: Join Hands to Strengthen Global Governance and Advance Belt and Road Cooperation."
Hun Sen said the world does need a global governance that upholds multilateralism and respects international laws and sovereignty of each individual nation, regardless of its size or wealth, with the United Nations as the core.
"Cambodia recognizes the central role of multilateralism in addressing complex and interconnected global challenges. In this context, each country should play more active roles in global governance with a flexible, constructive and responsible manner," he said.
Speaking of the BRI, Hun Sen foresees a more reinvigorated BRI that is capable of bringing about solidarity among all countries to contribute to the recovery process.
He said the positive momentum achieved under the BRI, since its inception, has contributed to boosting regional and global cooperation in terms of hard and soft infrastructures, economy, trades, investment opportunities, cultural exchange, and people-to-people connectivity.
"At the time of this economic downturn, BRI remains as a driving force to continue expanding cooperation among countries in the region and the world for the cause of peace, security, prosperity and sustainable development," he said.