Beijing's Miyun district rolls out spring tours
Share - WeChat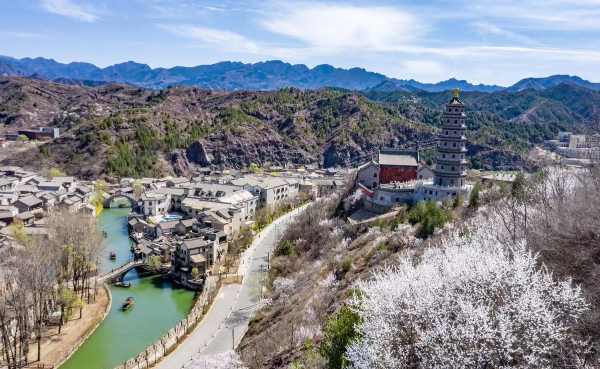 Northeastern Beijing's Miyun district has launched themed routes revolving around blossom, gourmet food, homestay and folk culture.
The district is steeped in blossoms in spring. One can enjoy peach and apricot blossoms, as well as azaleas in its Beijing Wtown, Yunmeng Mountain, Qingliang Valley and Heilongtan. Pear blossoms can be found at the district's Bulaotun and Mujiayu townships. Cherry blossoms are available in Jinpoluo village and Mujiayu township.
As for food, one can't miss the millet, buckwheat and chestnut banquets at Xiwengzhuang, and all-chicken feast at Mujiayu.
Miyun has vigorously promoted the construction of culture and tourism villages and folk homestays over the years to upgrade rural tourism. It has now developed over 100 brands and 260 quality courtyards.
To spice up visitor experience, the Wtown has developed night tours of the Simatai section of the Great Wall. One will also enjoy water, music and drone performances at the water town.