Ties with Gulf nations gain added spark
Share - WeChat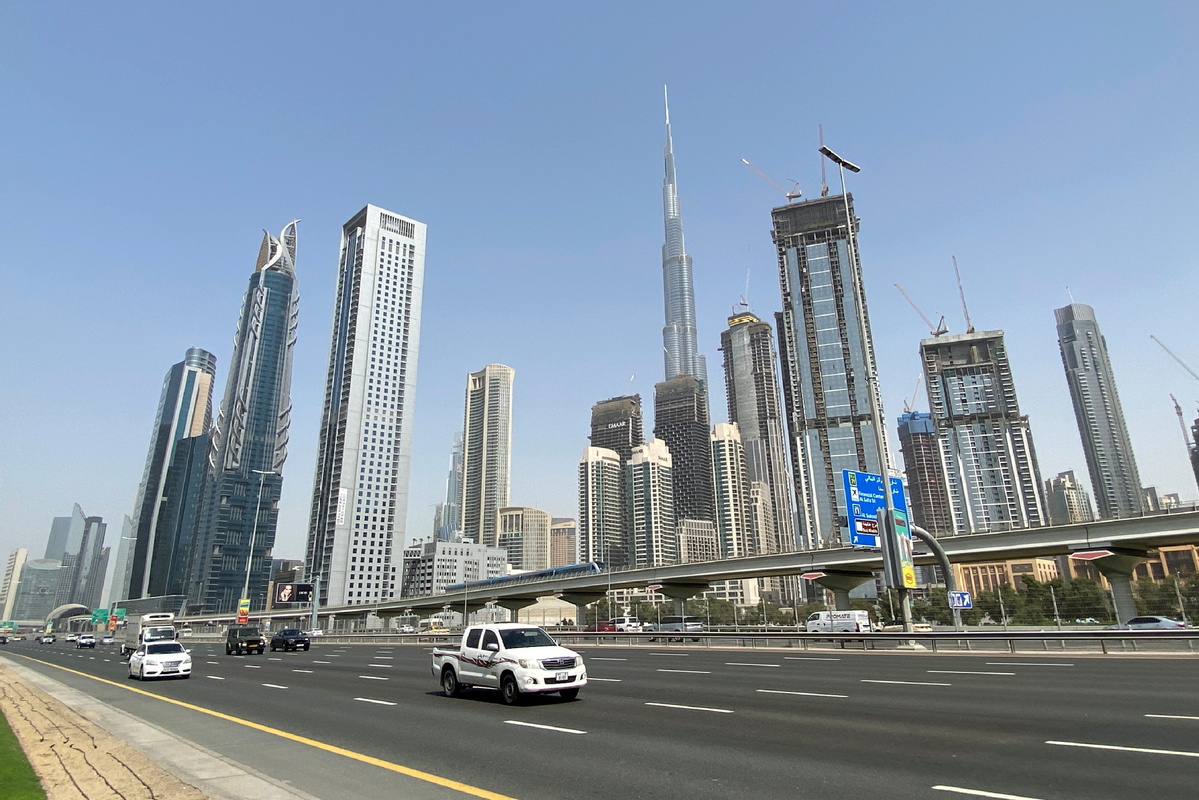 Rash of deals, record trade flows with China herald new phase, analysts say
China and nations in the Persian Gulf are standing on the cusp of a new phase in their relations, with enhanced cooperation in fields as diverse as vaccine development and security through to the economy, analysts said.
China has been forging ever-stronger links with the Gulf Cooperation Council, a political and economic bloc that brings together Bahrain, Saudi Arabia, Oman, Qatar, Kuwait and the United Arab Emirates.
Patrick Cooke, managing editor for the Middle East and Asia at publishing and research firm Oxford Business Group, said the prospects "look generally bright" for economic relations between China and the Gulf states.
The relations had earlier reached a milestone when two-way trade between China and the GCC members hit $160 billion in 2020, making China the largest trading partner for the bloc and its biggest export market for petrochemicals.
China has signed documents with 19 countries in the Middle East for cooperation under the Belt and Road Initiative. Its main imports from the region are energy resources, which mostly come from Saudi Arabia, Oman, Kuwait and the UAE.
"The pandemic has underlined the urgent need for GCC states to accelerate their economic diversification efforts in order to strengthen their resilience against future shocks and disperse risk across a broad range of productive sectors," said Cooke.
The Gulf countries can collaborate with China in diversifying their energy mix and nurturing new non-oil growth engines, he said, pointing out that the China-proposed BRI is pivoting more toward green energy, digital technology and health infrastructure.
Chinese government agencies and embassies have distributed medical supplies across the world, and the BRI has also facilitated the distribution of COVID-19 vaccines to emerging economies, such as the UAE.
Clemens Chay, research fellow in the Middle East Institute at the National University of Singapore, notes that the UAE in December became the first country outside China to approve a COVID-19 vaccine from drugmaker Sinopharm.
As 2021 marks the 50th anniversary of bilateral relationships between China and several Middle Eastern countries, there will be many more symbolic moves in the months ahead, Chay said.
In one major symbolic move during a six-nation visit to the Middle East last month, Chinese State Councilor and Foreign Minister Wang Yi attended a launch event on March 28 for a life sciences and vaccine manufacturing project in the UAE.
The project is a joint venture of Emirati artificial intelligence and cloud computing firm Group 42 and Sinopharm to initiate the first COVID-19 vaccine production line in the UAE. The vaccine plant in the Khalifa Industrial Zone in Abu Dhabi will become operational this year with a production capacity of 200 million doses annually.
Early access to shots
Trade and tourism-dependent countries like the UAE and Bahrain have benefited from early access to Chinese vaccines, which enabled their governments to ramp up domestic inoculation programs with a view to easing restrictions and boosting their service industries.
Looking ahead, China "will contribute to global health recovery", said Chay, adding that he is optimistic China's vaccine cooperation and development with the Arab nations will not only facilitate enhanced economic relations, but also support the aspirations of peace and stability in a region that has experienced some of the world's most protracted conflicts.
But with COVID-19 still presenting huge challenges amid a surge in new infections in many parts of the world, containing the pandemic remains the top priority for now.
Cooke said: "For this reason, diplomatic efforts aimed at tackling shared challenges in a mutually beneficial manner should be welcomed." He noted that China has "engaged closely with many GCC states" in regard to the pandemic response.