Germany's Greens take aim at top job
Share - WeChat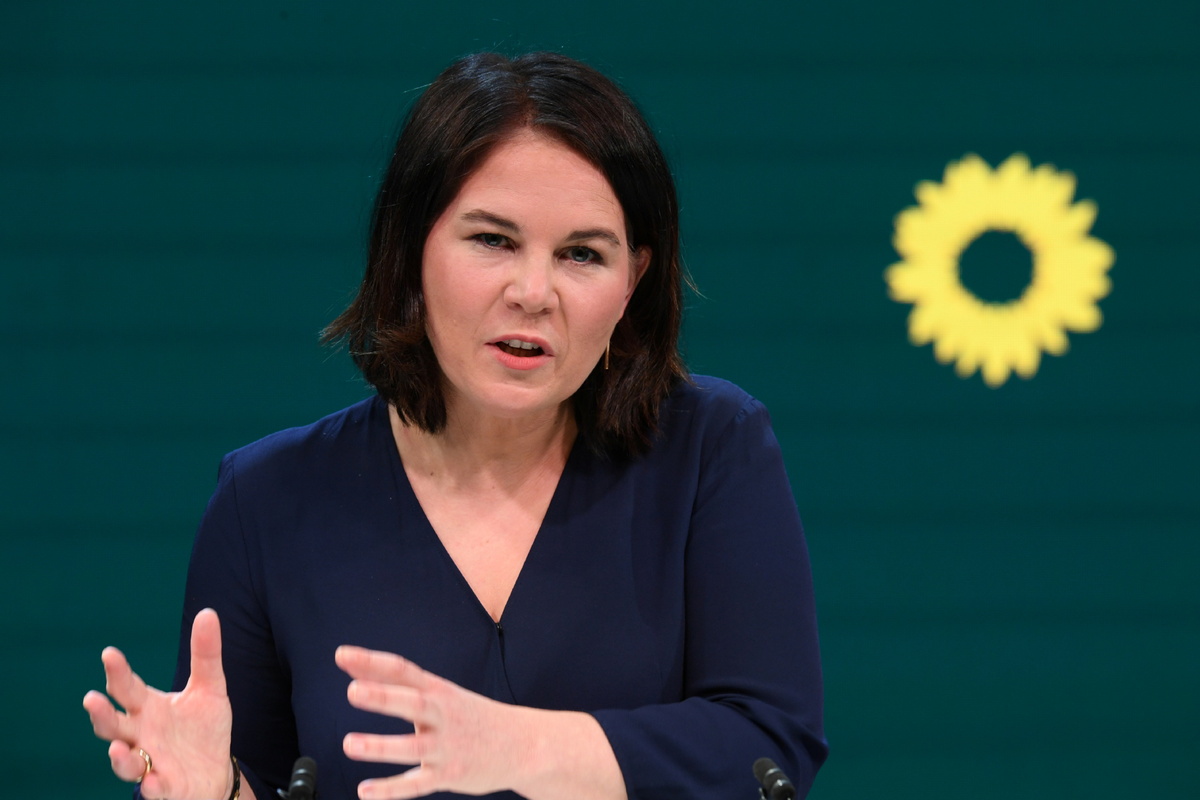 Germany's Greens have nominated co-leader Annalena Baerbock to make the environmentalist party's first ever bid for the chancellery in the national elections in September.
The Greens are currently second in the polls on 23 percent, and stand just a few points behind Angela Merkel's conservatives.
"A new chapter begins today for our party and, if we do it well, for our country as well," Baerbock told a news conference on Monday.
"With my candidacy, I would like to make an offer here today to the entire society, an invitation to lead our diverse, strong, rich country into a good future."
Analysts believe the Greens have an outside chance of ousting the ruling conservative alliance of the Christian Democratic Union of Germany, known as the CDU, and the Christian Social Union in Bavaria, known as the CSU.
"They are within reach of the chancellorship," political scientist Thorsten Faas told Reuters news agency.
The incumbent Merkel has vowed not to seek a fifth four-year term, which has made the election less predictable, added the Agence France-Presse news agency.
The conservatives have ruled for 16 years but are in disagreement over who they want to replace Merkel, whose CDU-CSU alliance is "locked in a bruising power struggle", while the Greens have shown "strict discipline", according to AFP.
Rival coalition
A rival coalition between the Greens and left-leaning parties might bring enough votes to dislodge the ruling conservatives on Sept 26, although a coalition with the conservatives is also possible, according to German broadcaster Deutsche Welle.
"The modern Greens are comfortable with the idea of political power, and they know they need to dock in the political center to get it," Wolfgang Merkel, a political scientist at Berlin's Humboldt University, was quoted as saying in The Guardian newspaper.
"They are highly professionally organized, and conduct themselves with an aura of responsibility that one would expect of a party already in power," Wolfgang Merkel said. "The Greens used to look like they were forever in search of a program. Now they are a party that looks above all like it is seeking office."
Previously the Greens had selected a leadership pair to show "commitment to gender equality", said Reuters. This time, a single candidate has been chosen, with Baerbock, 40, a former national bronze medal winner on the trampoline, selected over co-leader Robert Habeck, 51, author of children's books Flight of the Falcons and Cry of the Wolves.
Baerbock, who has served as a member of the Bundestag since 2013, will be the only female candidate to stand for chancellor as two men-Armin Laschet and Markus Soder-are vying for the CDU-CSU alliance nomination. A third, Olaf Scholz, has already been named as the Social Democrats' candidate.