Africa agencies get helping hand on jabs
Share - WeChat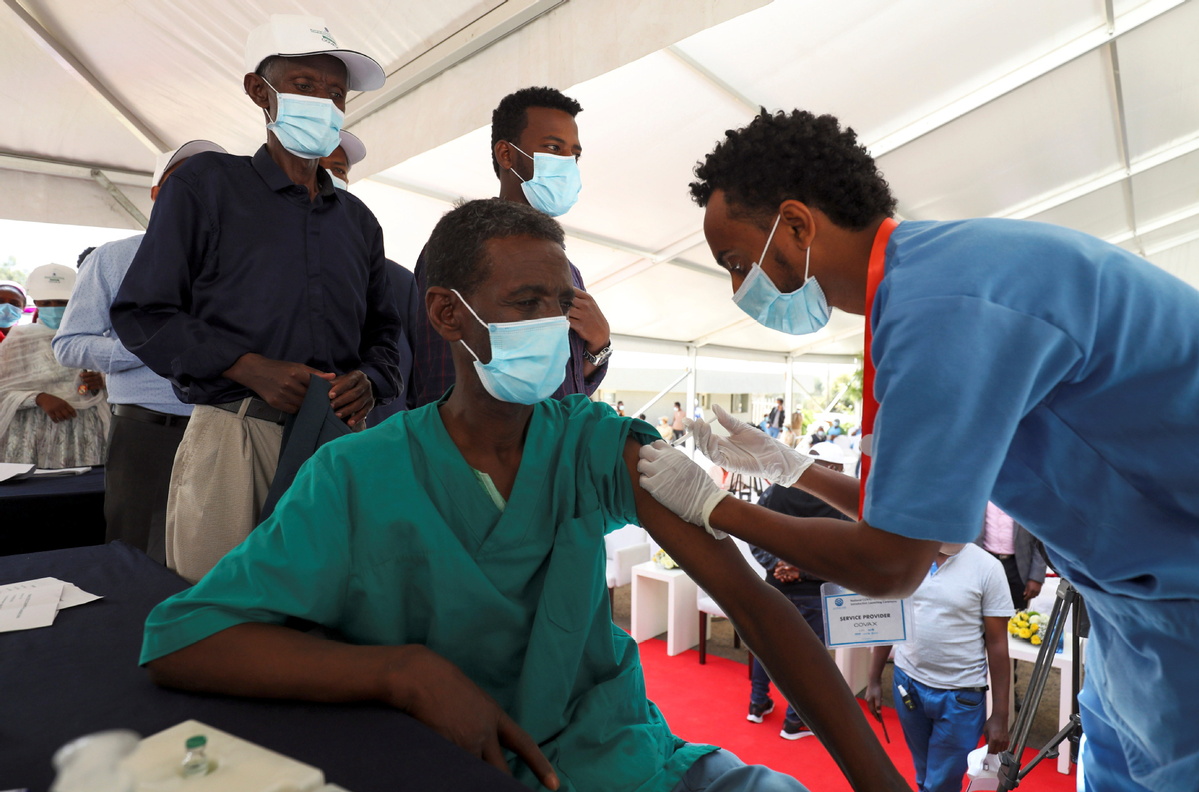 The World Health Organization is helping African countries to improve their regulatory processes for approving vaccines and other drugs.
In countering the COVID-19 pandemic, representatives of regulatory agencies from Ethiopia, Ghana, South Africa and Tanzania participated in an event on Friday in which experts from the WHO shared insights on the assessments for three of the vaccines that have been granted emergency use authorization.
Matshidiso Moeti, the WHO's regional director for Africa, said doses of a vaccine from AstraZeneca have been delivered to 36 countries under the COVAX Facility, a vaccine-procurement platform co-led by the Coalition for Epidemic Preparedness Innovations; Gavi, the Vaccine Alliance; and the WHO in partnership with UNICEF.
"To significantly slow down COVID-19 we must avert serious illness, hospitalization and death," Moeti said on Friday at an online news conference. "Every vaccine shot given moves us a step closer to ending this pandemic."
The WHO is working closely with countries to manage potential risks, she said.
Unequal distribution
"COVID-19 vaccine access remains starkly unequal across the world. In high-income countries, one in four people on average has received a COVID-19 vaccine compared with just one in 500 in lower-income countries," Moeti said.
The WHO Regional Office for Africa said that with limited supplies and delays in vaccine shipment, it is important for Africa to develop its own vaccine manufacturing capacity. The continent is home to 16 percent of the world's population but produces just 0.1 percent of vaccines. African countries that largely rely on imports are particularly vulnerable to delays in accessing essential supplies during the pandemic.
According to the Africa Centres for Disease Control and Prevention, the continent has logged more than 4.3 million COVID-19 infections. Over the past month, new cases have jumped by 50 percent or more in 13 countries, including Angola, the Central African Republic and Ethiopia.
On Friday, the Africa CDC on Friday launched the Partnerships for African Vaccine Manufacturing, which aims to draw on pan-African and global partnerships to scale-up vaccine manufacturing in Africa.
Under the initiative, Africa aims to manufacture 60 percent of its immunization needs by 2040.