EVs with Huawei's OS, chips to hit market in late 2021
Share - WeChat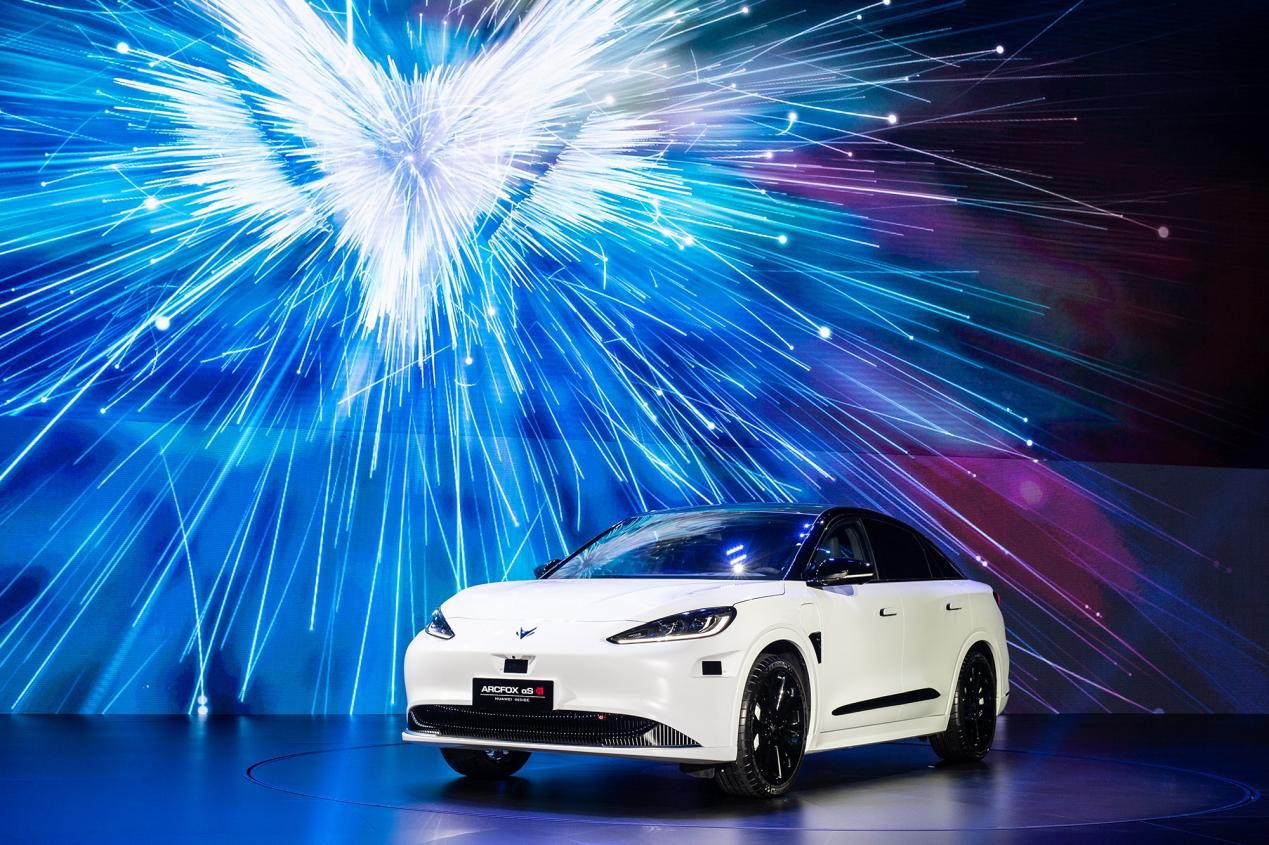 The world's first vehicle featuring Huawei's Harmony operating system, Kirin chips and autonomous driving solutions made its debut on Saturday in Shanghai. And Huawei may even sell them at its stores.
The electric model, labeled Huawei Inside, comes in two variants. It is co-designed and developed by Huawei and Chinese electric car brand Arcfox, owned by BAIC Bluepark New Technology Co.
A video clip at the event showed the vehicle, with three lidar and other sensors, can navigate itself through busy urban roads without the help of drivers.
Wang Jun, head of Huawei's smart business unit, said the model is the result of cooperation between the two partners, involving over 5,000 engineers combined.
Liu Yu, chairman of BAIC Bluepark, said the two variants, priced at 388,900 yuan ($59,657) and 429,900 yuan, are available to order now, and will be delivered from the end of 2021.
He said more models by Huawei and Arcfox are in the pipeline.
The vehicles will be available via Arcfox sales channels, and Wang said Huawei isn't ruling out the possibility of selling them at its stores as well.
But he repeated that Huawei will not make the vehicles itself.
"Our goal is to bring technology into every vehicle. So if we made cars, even if we made a million a year, we can never realize the goal of empowering every vehicle in the world.
"So we will not make cars but help carmakers to make better vehicles," Wang said.
Last week, Huawei said it will invest $1 billion in smart driving technologies this year, including software and intelligent car components.
Besides the Huawei Inside model, Arcfox unveiled another four vehicles that have been co-developed with Huawei.
They can run up to 708 kilometers on one charge and feature advanced driving-assist functions.