Water-sprinkling is good clean fun in Yunnan
Share - WeChat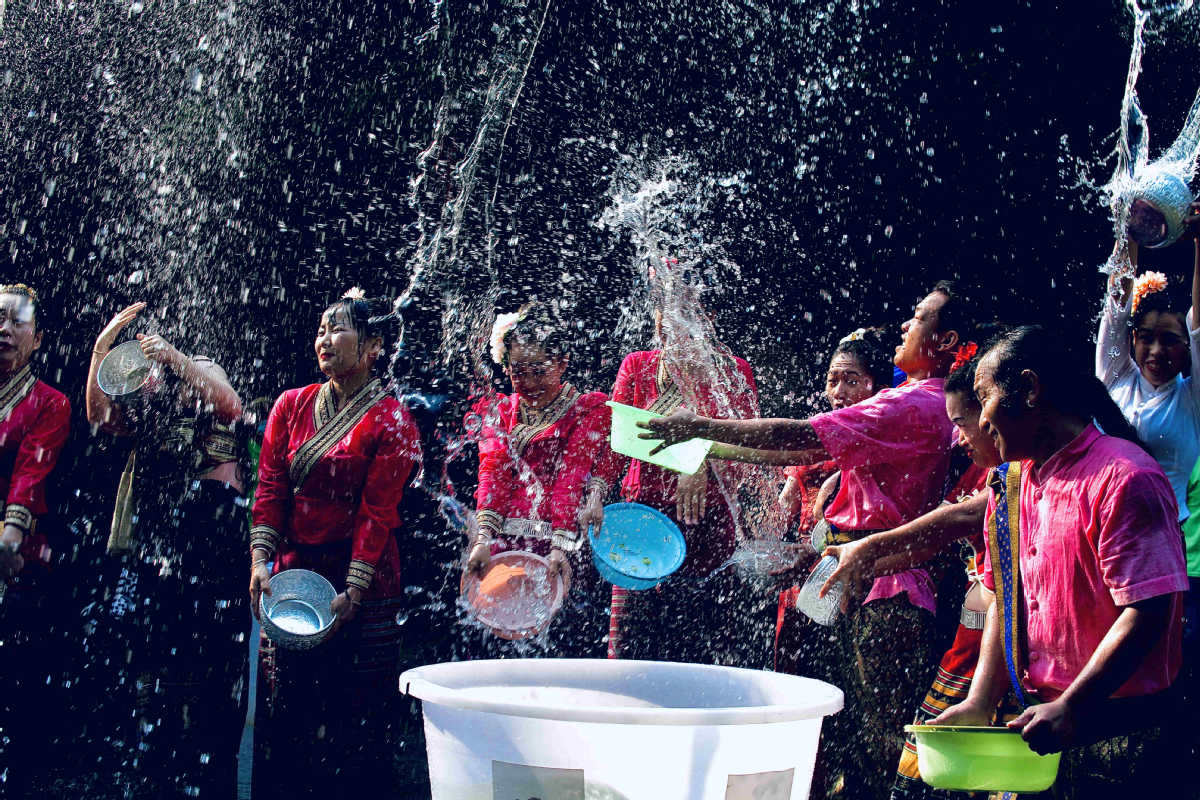 Residents and tourists play during the water-sprinkling festival — which ran from April 13 to 15 this year — at Wild Elephant Valley scenic spot in Xishuangbanna, Yunnan province.
During the traditional festival, which is also the New Year's festival of the Dai ethnic group, people sprinkle water as an expression of hope for good fortune.
At Wild Elephant Valley, visitors can also have water-splashing fun with elephants. They can see where the Asian elephants live and hear stories about rescuing elephants in the wild.