New TV show spotlights key part of CPC's history
Share - WeChat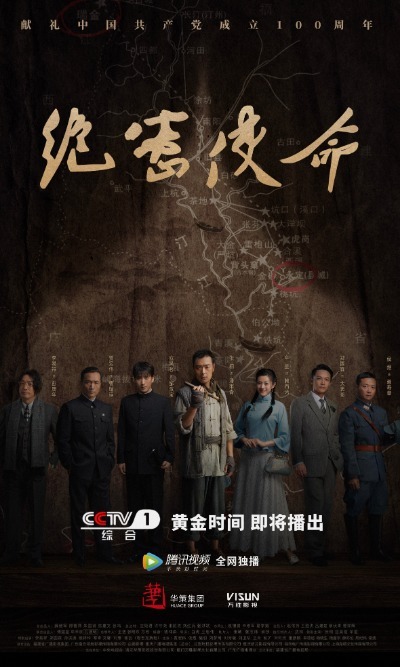 To celebrate the centennial anniversary of the founding of the Communist Party of China, a new TV series on the undercover communication line during revolutionary era in the 1930s will hit screen on April 19.
The 40-episode prime time production of China Central Television, Juemi Shiming ("the mission of top secret"), will focus how the early years of CPC established its revolutionary hub in the south of Jiangxi province centering Ruijin while it faced the blockade of Kuomintang.
An undercover route for logistics of supply and escort of revolutionary leaders thus became the Communists' lifeline connecting their base area in mountainous region with the outside world. It started from Hong Kong, and went through Guangdong and Fujian provinces before finally reaching Jiangxi.
Though this communication line once played a pivotal role in supporting Chinese revolution, it remained lesser-known to the public, and this is the first time this period of history gets adapted for a TV drama.
The whole thriller based on real characters centers on several undercover intelligence agents who are in charge of the safety of the communication line.
According to producer Zhang Min the show pays homage to heroes as well as their faith and enables younger generation to better understand revolutionary history.