Hunan artist lives for shadow puppetry
Share - WeChat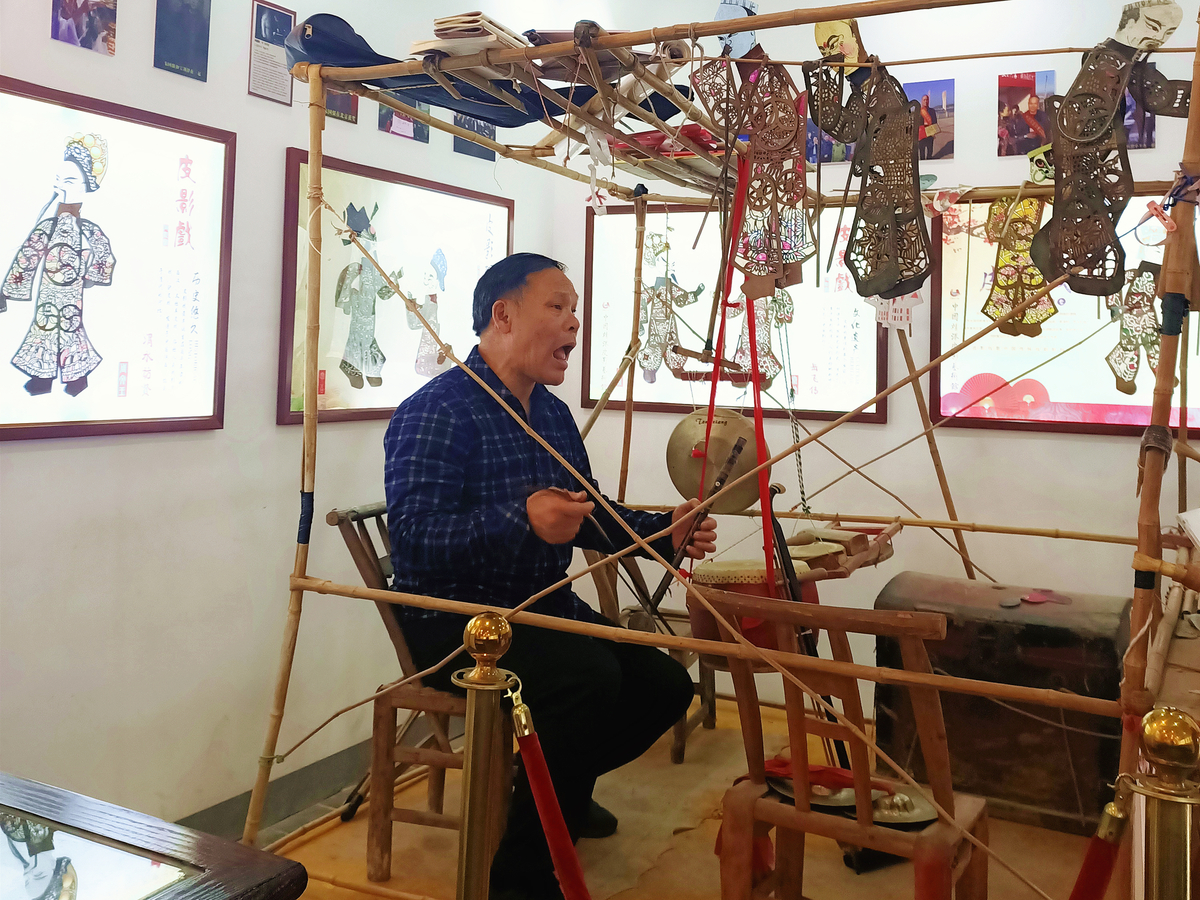 Shadow puppetry artist Zhu Guoqiang from Jinggang ancient town in Wangcheng, Hunan province can perform shadow plays by himself. He sings, plays the erhu (a two-stringed instrument), and manipulating as many as a dozen puppets.
His performances used to require the cooperation of four other people. However, since most of his peers have moved on to other businesses, he shoulders the work of a whole troupe on his own.
Zhu, 59, is a fifth-generation inheritor of his family's shadow puppetry business.
When he was 15, Zhu started to learn the craft from his father. Over the past decades, he has mastered special techniques such as improvisational singing, simultaneous manipulation and puppet carving.
Zhu only was trained by his father for three years before the elder Zhu died of disease.
But he was deeply influenced by his father, who, like other elder generations of artists, valued craftsmanship more than life.
"Shadow puppetry is the career of my life," Zhu said. "I must pass it down."
Zhu has collected more than 300 books of lost plays and has published a book on Chinese shadow puppetry.
In 2009, he raised funds to set up a shadow puppet art museum and a school in Jinggang, with free exhibitions and free lessons.
His wife, who could not stand what she saw as a stagnant life, divorced him and left more than 10 years ago.
Since then, there has been nothing but shadow puppets in Zhu's life. He not only spent all his savings on the art form, but also owes more than 200,000 yuan ($30,680) for it.