Graduates help breed confidence in new program among sheep farmers
Share - WeChat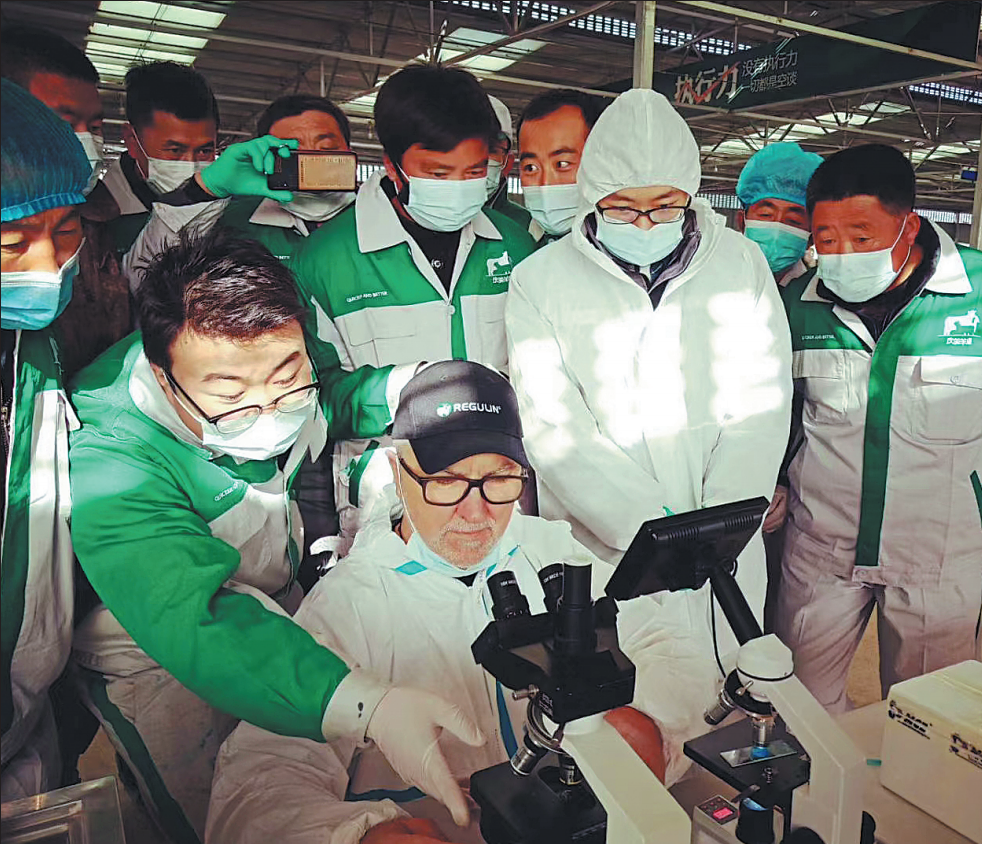 An imaginative initiative is helping to raise incomes in Northwest China. Li Hongyang reports.
"While I was eating dinner, the noise made by the sheep rang in my ears and the smell of dung lingered in my nose," Xu Xia said, recalling her early days as a shepherd.
The 25-year-old is one of hundreds of college graduates who had never actually touched a live sheep before starting work for a company that breeds the animals in Huanxian county in the northwestern province of Gansu.
"Although I was born and raised in the county, where most people make a living from sheep farming, I had never dealt with livestock, so I was in trouble when I started out," she said.
In recent years, college graduates have been playing a "bellwether", or leading, role in helping local shepherds breed and raise a type of high-yield sheep in the county.
The Hu breed, introduced nearly three years ago, requires less robust treatment and more scientific breeding techniques than goats, the animal traditionally raised in the county, if they are to survive and reproduce.
In the past, although they lived below the poverty line, few villagers were prepared to try breeding a type of sheep they knew nothing about and had little understanding of the optimum raising techniques.
Another cause of suspicion was that over the previous three decades the county government had urged farmers to raise new breeds, including black goats and small fat-tailed sheep, but the attempts had never been profitable. Therefore, in 2019, to encourage farmers to raise the more profitable Hu breed-which originates from the area around Taihu Lake, straddling the provinces of Zhejiang and Jiangsu-local businesses hired college graduates to become industry leaders.
The graduates were chosen to oversee the process because breeding Hu sheep requires greater awareness of technical expertise and the ability to absorb new ideas.
The businesses breed the sheep and ensure their survival before selling them to farmers.