Traditional Chinese culture flourishes amid inheritance, promotion efforts
Share - WeChat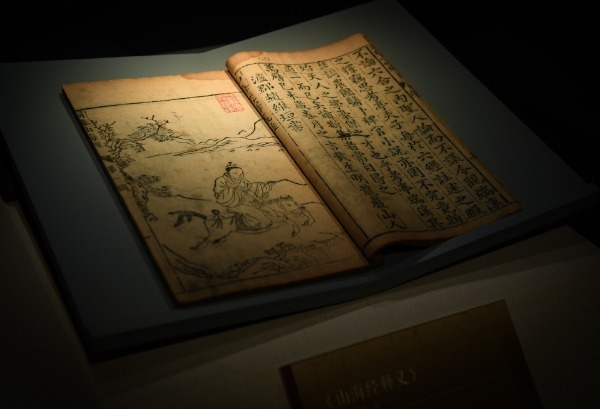 From the excitement at the recent excavations at the Sanxingdui ruins to the rising popularity of revolutionary sites in the tourism market and the emerging practice of celebrating the Lunar New Year by visiting museums, traditional Chinese culture has revealed its abiding charm and taken on new appeal in China.
Behind the cultural boom is the people's deep identification with and confidence in Chinese culture.
Living up to people's expectations
The country's long-term commitment has been underpinning the inheritance and promotion of the fine elements in traditional Chinese culture.
Guidelines on preserving and developing outstanding traditional culture were rolled out in the run-up to the Spring Festival of 2017. It was the first document released by central authorities to address the issue.
More recently, China unveiled key cultural initiatives for the next five years as part of national strategies to carry on cultural traditions.
A dynamic, open-ended list, the latest version incorporated eight new projects on top of 15 erstwhile initiatives, covering ancient books, intangible cultural heritage, traditional music, the Yellow River culture, traditional Chinese medicine and other areas.
Cultural resources counted, cataloged
Thanks to four-year nationwide efforts to sort out cultural resources, a tiered system of intangible cultural heritage has been established, spanning the national, provincial, municipal and county levels.
More than 100,000 items have been registered in the system, including 1,372 at the national level. A total of 3,068 individuals are identified as representative trustees of intangible cultural heritage.
Twenty-three national cultural ecology protection zones have been set up or piloted to help develop traditional culture in areas with high concentrations of intangible cultural heritage resources.
The country has also put 135 historical and cultural cities under national-level protection in addition to 799 towns and villages and 6,819 village clusters.
A total of 38,500 constructions have been identified as historical sites and a considerable number of industrial complexes and cultural landmarks have made their way into the protection system.
In terms of the protection of ancient books, 14 national or sector standards had been set up by 2020. Census takers logged data of more than 2.7 million works, completing 94 percent of the total task. More than 3.6 million sheets were repaired and 72,000 volumes of digital resources were released.
Most Popular