Taste of freedom in UK, but Europe deaths top 1m
Share - WeChat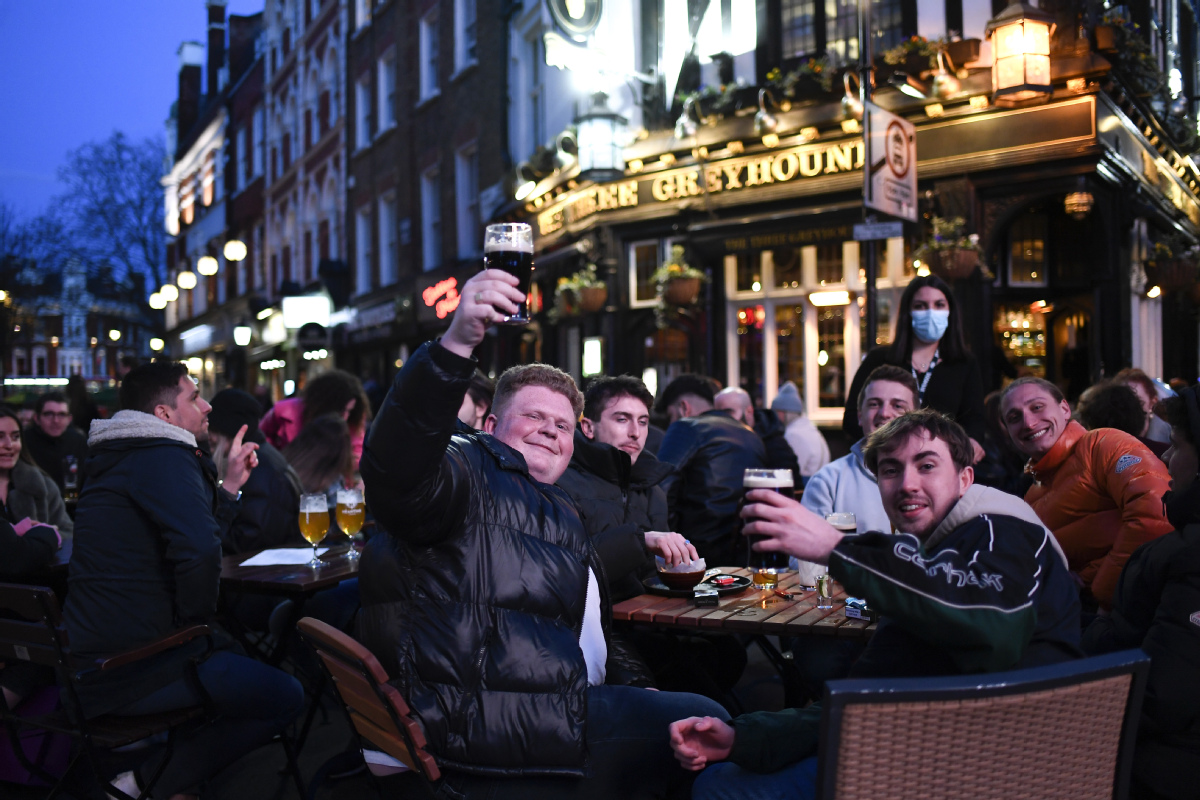 Europe passed the grim milestone of 1 million coronavirus deaths on Monday, as the World Health Organization warned that infections are rising exponentially in parts of the continent.
One bright spot in the region is the United Kingdom, where rapid vaccinations have turned back one of the world's worst outbreaks and enabled the country to ease movement restrictions in advancing on its "road map to freedom".
For Europe as a whole, the death toll in the 52 countries reached at least 1,000,288 on Monday, data compiled by Agence France-Presse from official sources shows.
"We are in a critical point of the pandemic right now," said Maria Van Kerkhove, the WHO's technical lead on COVID-19.
"The trajectory of this pandemic is growing… exponentially.
"This is not the situation we want to be in 16 months into a pandemic, when we have proven control measures," she told reporters.
The coronavirus has killed more than 2.9 million people and infected nearly 136 million across the world.
Despite the somber news in Europe, Britain eased curbs for the first time in months on Monday, allowing Britons to enjoy a taste of freedom with a pint and a haircut.
Pubs, restaurants, and retail businesses in England and Wales were quick to welcome back customers for the first time in months on Monday as the government eased lockdown measures in place due to the coronavirus.
Hospitality and nonessential shops have been shut since Jan 6, when England entered a third lockdown, but a largely successful vaccination campaign has reduced fatalities by more than 95 percent and cases by at least 90 percent from the peak at the turn of the year.
'A major step'
More than 32 million people in the UK have now had their first dose of a vaccine, and on Sunday, the nation reported its lowest daily total of COVID-19-related deaths since Sept 14.
British Prime Minister Boris Johnson hailed the easing of restrictions as "a major step forward in our road map to freedom".
In a statement on Sunday night, he said: "I'm sure it will be a huge relief for those business owners who have been closed for so long, and for everyone else it's a chance to get back to doing some of the things we love and have missed." Johnson urged people to "behave responsibly" and to take steps to "suppress COVID-19".
Some rules are also being relaxed in Scotland, though it will wait until April 26 to reopen businesses. Northern Ireland's stay-at-home order is ending.
Just after midnight, early on Monday morning, customers in England braved cold temperatures to visit pubs, and some hairdressers opened early to serve people eager for a much-needed haircut.
In an interview with Times Radio, Peter Horby, an Oxford University professor and chairman of the New and Emerging Respiratory Virus Threats Advisory Group, however, warned the public to remain cautious.
"The watchword has got to be caution, really. It's not clear exactly when or how big it will be, but there is, I think, inevitably going to be a bit of a rebound in the number of cases when things are relaxed."
Agencies and Jonathan Powell in London contributed to this story.