Beijing district launches Olympic attractions
Share - WeChat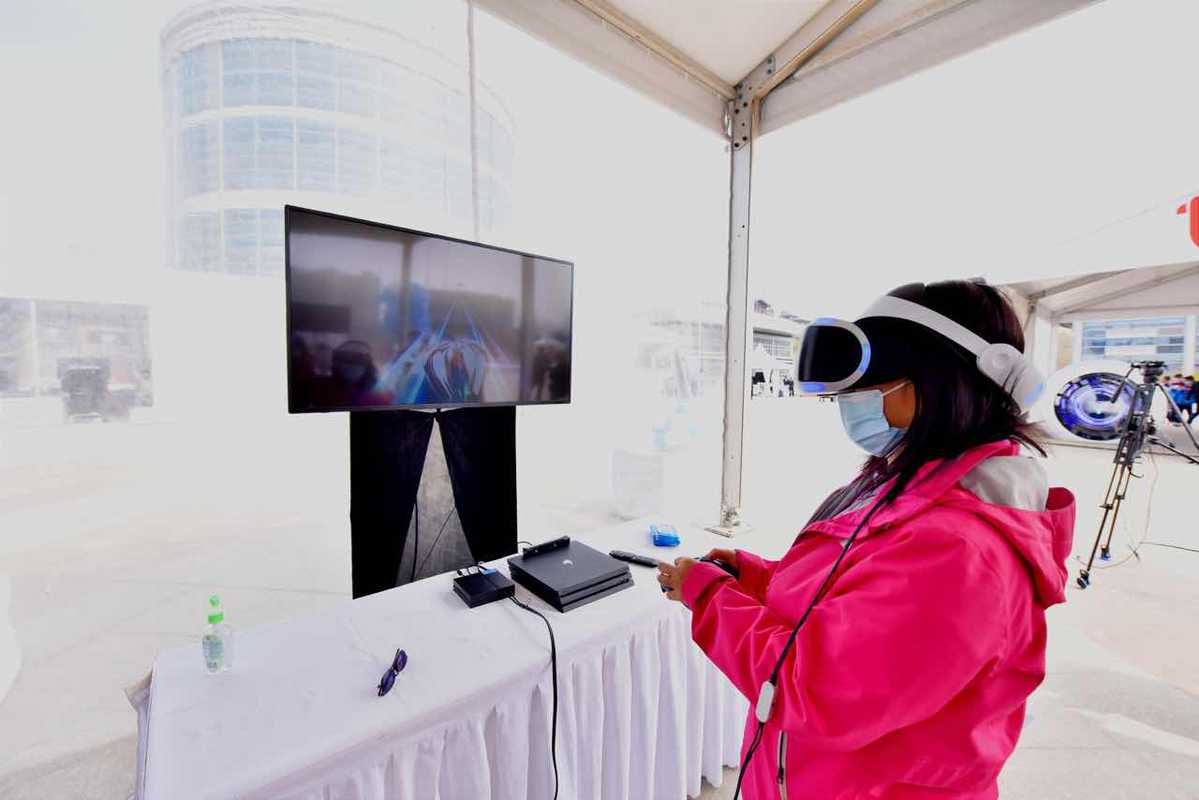 Beijing's Yanqing district is launching a series of high-tech attractions, including hydrogen-fueled electric cars, a drone-focused security inspection system and artificial intelligence projects to further spur the enthusiasm of local residents for the upcoming Beijing 2022 Winter Olympic Games and beyond.
An activity was held on Friday under the theme "Unlimited distance between vision and hearing" in the capital's northwestern district, at the foot of the Great Wall.
Yang Peili, deputy director of the Beijing Municipal Radio and Television Bureau, said that by combining high-quality audiovisual resources and introducing 5G and 8K technologies, the radio and television services for the public will deeply integrate its current format to better serve the major competitions.
She spoke on Friday morning about the event held in Yanqing. Nearly 10,000 local residents participated.
Yanqing, 74 kilometers northwest of central Beijing, will co-host the 2022 Winter Olympics with its adjacent city, Zhangjiakou, Hebei province, less than 300 days from now. It is set to run from Feb 4 to 20.