In Henan province, peonies are popular
Share - WeChat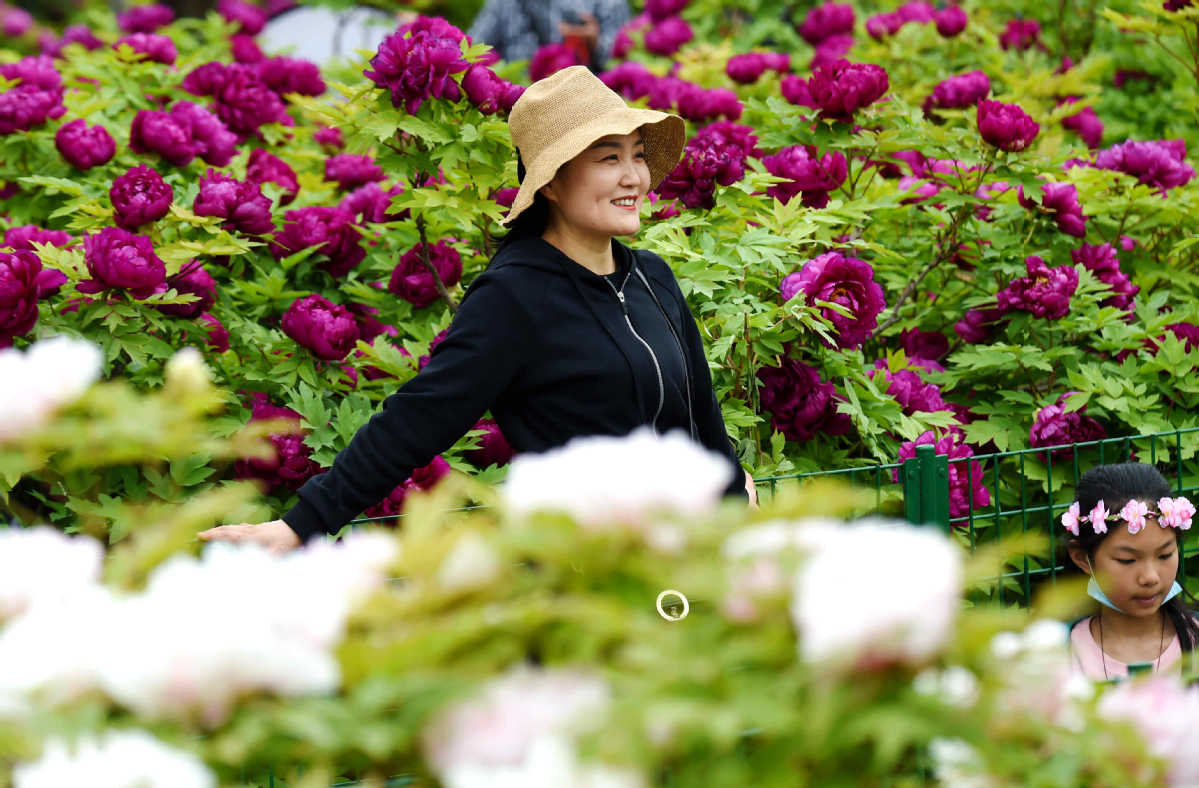 The 39th Peony Flower Festival kicked off in Luoyang, Henan province, on Apr 11, attracting thousands of visitors.
At Jiuzhouchi scenic spot, located in the Sui and Tang Dynasty National Heritage Park in Luoyang, different varieties of peonies are blooming in various colors including red, pink and yellow. The most eye-catching is Paeonia rockii in purple, the largest of which can reach a diameter of 15 centimeters.
Jiuzhouchi scenic spot was once the royal garden of Empress Wu Zetian of the Tang Dynasty (618-907). It has been open to the public since April 2019.
According to staff members, hundreds of peony trees in Jiuzhouchi have more than a hundred years of history. The park is open to public from 9 am to 10 pm, Monday to Sunday.