Obituary: Prince Philip, the Duke of Edinburgh
Share - WeChat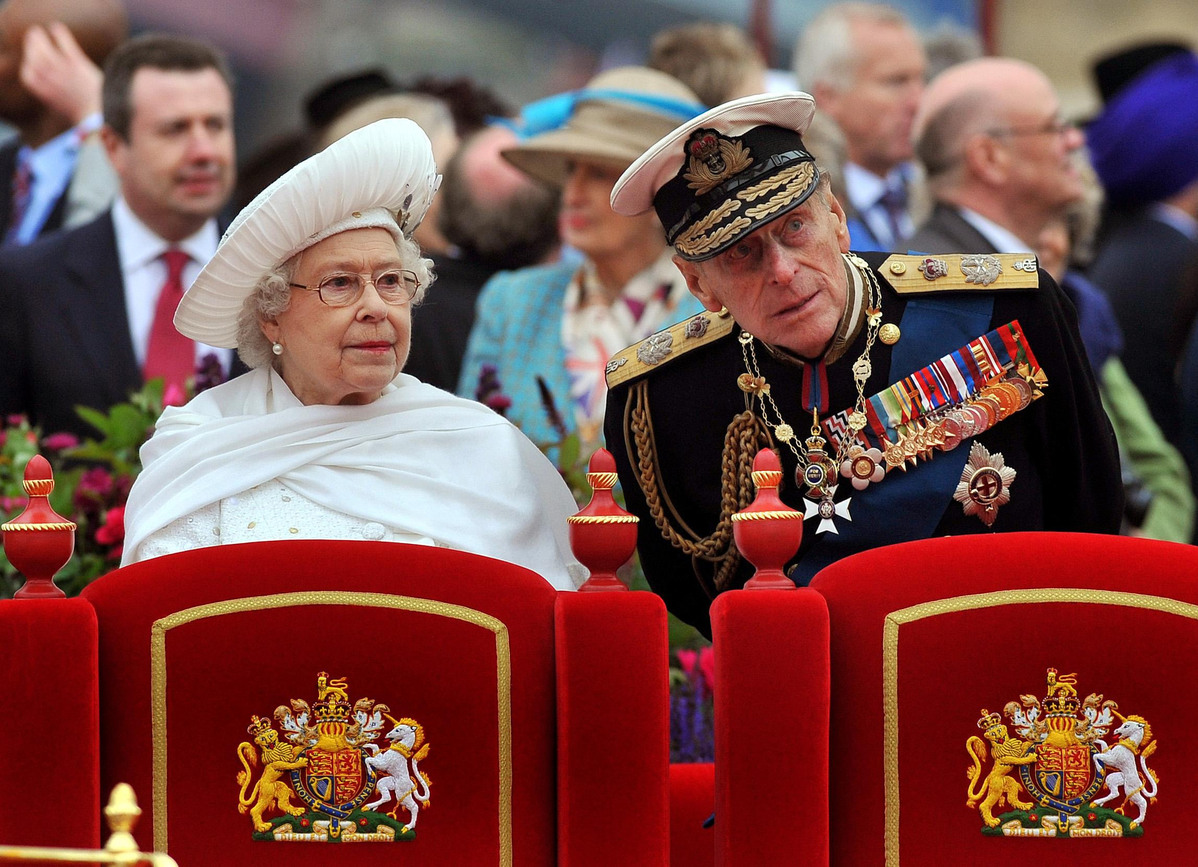 His death at 99 ends a remarkable public life and enduring private marriage to the queen
The death of Prince Philip, the Duke of Edinburgh, at Windsor Castle at the age of 99, has been announced by Buckingham Palace.
It brings the curtain down on a remarkable public life, an enduring private marriage, and an era of huge transformation in British social and national history.
Prince Philip married his third cousin, the future Queen Elizabeth II, at Westminster Abbey in 1947, and he went on to become the longest-serving consort of any monarch in British history, accompanying his wife on her royal duties around the country and the world, including 1986's historic first trip to China, while always, as protocol dictated, walking just behind her.
He also had a busy life of his own, championing many causes and charities, including setting up the hugely successful Duke of Edinburgh Award scheme, aimed at encouraging schoolchildren to take part in extracurricular, character-building activities, such as charity work and outdoor pursuits.
When he retired from public life in August 2017, the records showed that in addition to accompanying the queen, the prince had attended 22,219 public events on his own.
Born in 1921 on the Greek island of Corfu, Philip, prince of Greece and Denmark, and sixth in line to the throne of Greece, had an unstable childhood. He had four older sisters, the youngest being seven years his senior, so he grew up as effectively an only child.
His father was largely absent on military duty and, later, in political exile, and his mother, who suffered severe hearing loss, experienced mental health issues that resulted in her spending time at a sanitorium, so the young Philip was often cared for by British relatives, a move that was to prove life-changing.
After leaving school in the United Kingdom, Philip attended the Royal Naval College in Dartmouth, and when the royal family paid a visit in 1939, he was given the task of escorting the 13-year-old Princess Elizabeth and her sister Margaret. It was the start of a life-long romance.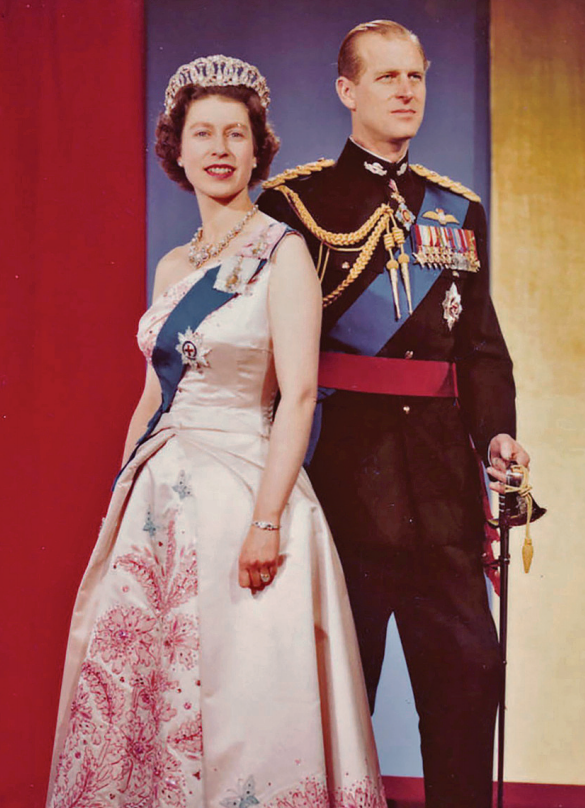 When war broke out, Philip, who graduated from Dartmouth as the top cadet, joined the Royal Navy and over the next six years saw active service during which time he was mentioned in dispatches for his conduct during the Battle of Cape Matapan in March 1941.
Philip, who was on the opposite side in the conflict to his German brothers-in-law, was in Tokyo Bay in 1945 when Japanese forces surrendered.
Throughout the war, he remained in contact with Princess Elizabeth and, in 1946, he wrote to her mother, saying: "To have fallen in love completely and unreservedly makes all one's personal troubles and even the world's seem small and petty."
Soon after, he asked King George VI for his daughter's hand in marriage, but before the pair were wed at Westminster Abbey on Nov 20 the following year, he had to renounce his Greek title and become a British subject, before being granted the title Duke of Edinburgh by the king on the day of the wedding.
His sisters, who had married members of the German Third Reich navy, were forbidden from attending the wedding, which in the era before mass television viewing was broadcast live to a radio audience of an estimated 200 million people. At last, he could put the upheaval of his past behind him; finally, he had stability and a solid family of which he could be part.
In 1948, Philip, whose own father was largely absent in his childhood, became a father himself, when Charles was born, followed two years later by Anne. But a bigger life change happened in 1952 when the royals were on a trip to Kenya and the news came through that King George VI, Elizabeth's father, had died, aged 56.
It was Philip who broke the news to his wife. At 25, Princess Elizabeth became Queen Elizabeth II, and Philip too was faced with a new role, one that he would fulfill until his death-that of royal consort.
Two more children followed, in 1960 and 1964, Andrew and Edward, and Philip busied himself with his royal duties and with promoting the causes that were close to his heart. These included, in addition to the Duke of Edinburgh Award program established in the 1950s, the World Wild Fund for Nature, and the British Heart Foundation. He was also passionate about sailing and equestrian sports.
Given the fractured and turbulent family life he had experienced in his early years, it is notable that the marriages of three of his four children ended in divorce. The most high-profile of these was that of Charles and Diana, Princess of Wales. The duke admitted he and his oldest son were wildly different characters, and Charles hated his time spent away at the duke's old boarding school, Gordonstoun.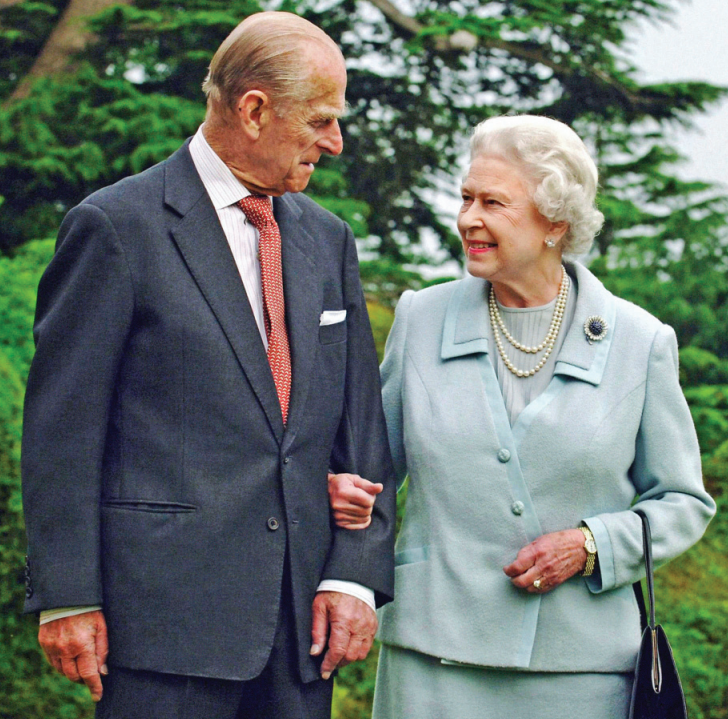 Diana's death in 1997 rocked the entire institution of the royal family more than any event since the abdication of King Edward VIII in 1936, with widespread public criticism of the royals' reaction.
But Philip was a conscientious grandfather, providing the young princes, William and Harry, with an opportunity to mourn the death of their mother in private, before they were thrust into the spotlight in the most unforgiving way at her funeral.
Away from formal duties, there were other slightly less serious parts of his life that played a major role in shaping the public perception of the duke.
One was the bizarre but true story of him being regarded as a living god by an island tribe living in the South Pacific territory of Vanuatu, where the Yaohnanen people worshipped Philip as a descendant of their spirit ancestors.
When he heard of the Prince Philip Movement, he sent its devotees a signed photo-and in return received a traditional pig-killing club.
His habit of making what could best be described as undiplomatic and politically incorrect comments, often on overseas trips, became the source of many long-running talking points back in Britain.
But whatever ill-advised remarks he may have made, he never let down the woman he loved and to whom he devoted so many years of his life.
The queen continues to be the longest-serving British monarch ever, and the duke was the longest-serving consort. Despite the demands of living their lives so firmly in the public eye, and having the highs and very public lows of their family life scrutinized so closely by the whole world, when it came to his most important role, the duke was never found wanting, and always did his duty.