Texas takes them out to the ballgame
Share - WeChat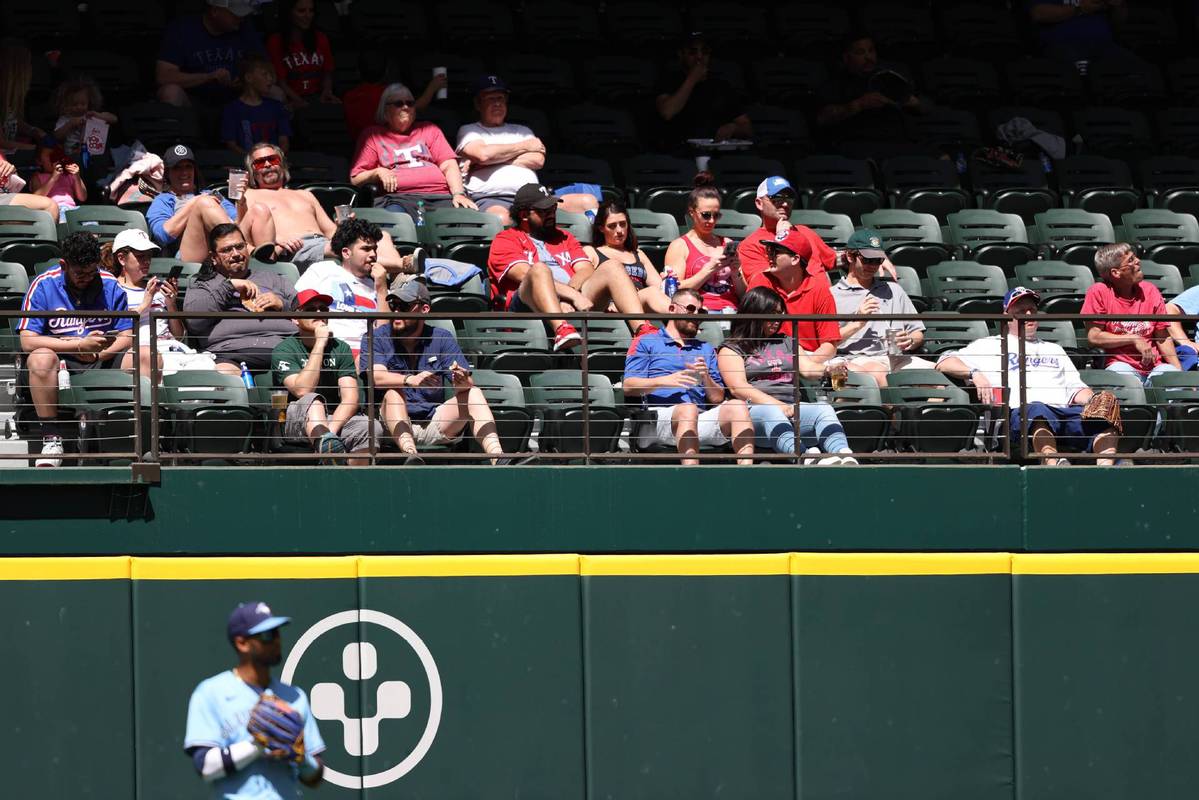 A major league baseball stadium in Texas this week became the latest political battlefield over the approach to the coronavirus.
The Texas Rangers welcomed 38,238 fans — near capacity — at Globe Life Park in Arlington on Monday for opening day against the Toronto Blue Jays. The stadium's retractable roof was open on a 75-degree day; face coverings were required except when fans were eating or drinking.
Attendance topped that at two Florida events in February — the Daytona 500 auto race (which allowed in a little more than 30,000 fans) and NFL Super Bowl LV (24,835) in Tampa — making it the largest crowd at an American sporting event since the COVID-19 pandemic began last year.
President Joe Biden and his chief medical adviser Dr Anthony Fauci have voiced disapproval of the Rangers' filling the stadium.
"I think it's a mistake," Biden said last week. "They should listen to Fauci, scientists and experts. I think it's not responsible."
When Texas Governor Greg Abbott announced on March 2 that the state was dropping mask mandates and opening at "100 percent", Biden called the move "Neanderthal thinking".
"We're very confident we won't be a super-spreader event," Neil Leibman, the Rangers' CEO and president of business operations, said last month shortly after the governor lifted pandemic restrictions. "With all the protocols that we're following, we'll be extremely responsible and provide a very comfortable environment for somebody to enjoy the game without worrying we're going to be a spreader event."
The Rangers are the only MLB team to operate their stadium near 100 percent capacity, while the Houston Astros are second at 50 percent, although the Rangers have said they may not stay at the high level. The club said that it will have distanced-seating sections at the $1 billion stadium, which opened in 2020 and was the site of last year's World Series.
"I think it's great," Pug Landrum told ABC-TV affiliate WFAA in Dallas of the open ballpark. "We can't stay shut up forever. I'm not going to live in fear my whole life."
The New York Mets, by contrast, are requiring fans attending games to either be fully vaccinated or show proof of a negative coronavirus test.
New cases of COVID-19 in the United States rose 5 percent to more than 450,000 last week, the third week in a row that infections had increased, according to a Reuters analysis of state and county data.
Datawise, Texas is smack in the middle of the US — 25th — in coronavirus cases per 100,000 people, with 9,709 as of April 4, but the numbers are trending down.
The Lone Star State reported a 30.7 percent drop in coronavirus cases in the week ending Sunday, with 19,490 new cases compared with the previous week's 28,119, according to the Johns Hopkins University Coronavirus Resource Center.
There were 2,817 people hospitalized in the state with COVID-19 as of Saturday, the lowest number since June 2020.
"Even though everybody has COVID-19 fatigue and wants to get back to normality, you know, you see the pictures of a Texas Rangers stadium essentially crowded, we don't want to declare victory prematurely, because we have a virus out there now, this variant that spreads really quite efficiently," Fauci told MSNBC on Tuesday.
"I'm not really sure, it could be because they're doing things outdoors, you know it's very difficult to just one-on-one compare that," Fauci said of Texas' drop in cases. "I hope they continue to tick down; if they do, that would be great.
"We've been fooled before with places opening up, then nothing happens, but all of a sudden a few weeks later cases explode on you," Fauci said.
Time will tell whether Texas has made the right call.
Reuters contributed to this story.