Highlights of 2021 Boao Forum for Asia
Share - WeChat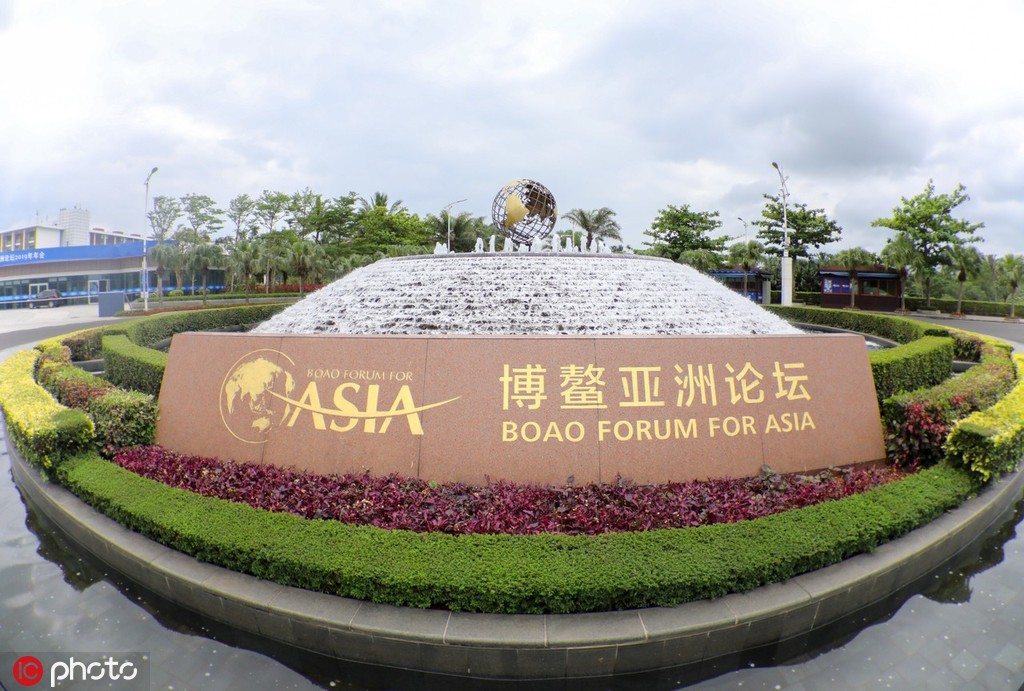 Two state leaders of China are expected to attend the upcoming annual conference of Boao Forum for Asia to be held from April 18 to 21 in Boao, South China's Hainan province, according to Li Baodong, secretary-general of the Boao Forum for Asia, as reported by Sina Finance on Wednesday.
One leader will address the opening ceremony of the annual conference online, and the other will participate in onsite in a series of important events, such as the Sino-US Entrepreneurs Symposium, Li said, as reported by Boao Forum for Asia's official website.
Other participants joining the conference online or onsite to celebrate the 20th anniversary of the Forum include state leaders of various countries, former politicians and heads of international organizations, as well as a large number of guests from politics, business and academia.
This year's annual conference will be held both online and offline, and over 2,000 people are expected to participate in the conference offline, Foreign Ministry spokesman Zhao Lijian said at a press conference on Tuesday.
Themed "A World in Change: Join Hands to Strengthen Global Governance and Advance Belt and Road Cooperation", this year's annual conference of the Boao Forum for Asia addresses the pressing issues of the time, Sina Finance reported on Wednesday.
The primary task of the 2021 annual conference is to help Asian countries and the world build consensus on development and reshape growth confidence while ensuring pandemic prevention, Li said at a press conference in Beijing on March 30.
This year's conference will focus on global governance and the Belt and Road Initiative because increasing international disputes has made global governance more important and urgent than ever.
Meanwhile, as the flow of production factors is being blocked, Belt and Road cooperation has promoted economic recovery in Asia and adjacent regions, demonstrating the determination of Asian countries to promote international cooperation, and providing an "Asian perspective" for improving global governance, according to Li.
Two new sections will be added as required by the participants in order to learn more about China and the Belt and Road Initiative cooperation.
About 63 activities are expected to be held, including three press conference, 44 sub-forums, four dialogues and seven round tables, covering diversified topics including digital currency, poverty alleviation, free trade port, intellectual property protection and artificial intelligence, as well as 5G, global economy outlook, WTO reform and green development.
The Sino-US Entrepreneurs Symposium will continue to be an important event, especially under current circumstances.
A series of flagship reports are scheduled to be launched at a press conference on April 18 and the reports will be about Economic Prospects and Integration Processes in Asia and Sustainable Asia and the World.
Boao Forum for Asia will celebrate its 20th anniversary this year and the forum has contributed its wisdom to addressing global issues and promoting world development and prosperity, according to Zhao.
More highlights and innovative development of the forum are anticipated to be revealed at the event, showcasing how "Asian Solution" and "Boao Wisdom" will play a more important role in addressing global challenges, Sina Finance reported.