Embed black history across British curriculum, says teaching union head
Share - WeChat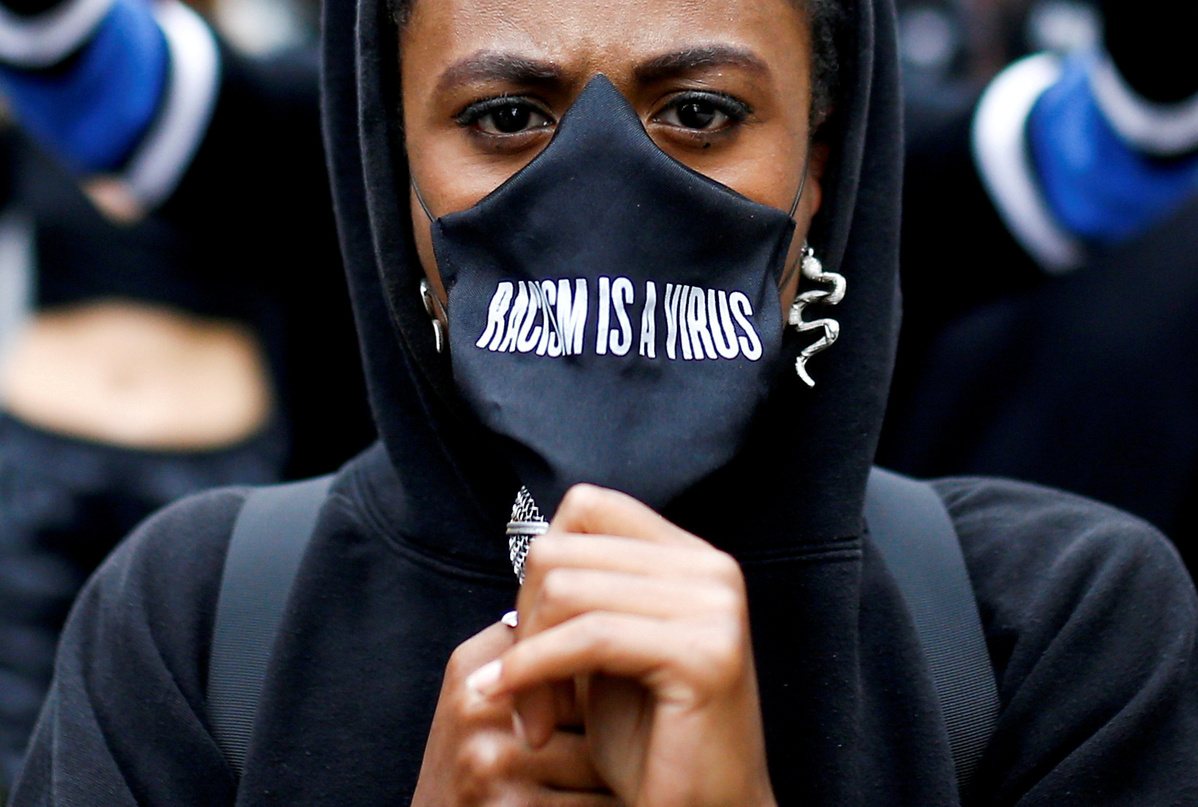 The president of one of the United Kingdom's leading teaching unions says black history should be incorporated into all aspects of the curriculum.
Since 1987, Black History Month has taken place in UK schools each October, highlighting aspects of Afro-Caribbean cultural life and historical involvement in years gone by, many of which have previously been ignored or downplayed by the mainstream narrative.
At a virtual conference of members of the NASUWT union on Monday, the organization's first black national president, Michelle Codrington-Rogers, said she would like to see that content expanded into other topics on the curriculum, including science, geography, and math, to spread the message that black history is about more than just colonization and the story of slavery.
"We built the pyramids, developed modern numbers, built universities," she said.
"Our ancestors were philosophers, scientists, military strategists, authors, writers, activists and so much more.
"We have a responsibility to be inclusive for all of our students and this starts with us ensuring that there is black visibility for our children and young people. Not just black children, but all children. It is crucial to recognize that black history is all of our history."
The public debate stirred up by the Black Lives Matter movement, and related discussions over issues such as the reappraisal of historic statues and memorials, have raised awareness of the topic and its wider social and cultural significance.
The conference motion, which began "Conference believes that curriculum frameworks across the UK should reflect, respect and value the contributions of all communities that have contributed to building the UK", and which will also help to encourage anti-racism content in teacher training, was overwhelmingly supported by delegates.
"Education has a vital role to play in teaching future generations about our country's shared history, promoting equality, inclusion and respect for others, and in teaching about the historical injustices that continue to drive all forms of discrimination and extremism in our society today," said the union's general secretary, Patrick Roach.
The government's response to the proposal was to say that the curriculum already provides great flexibility for the studying of black history.
In a recorded message delivered to conference delegates earlier, Education Secretary Gavin Williamson spoke about how the government's post-pandemic recovery program for education would include measures to end the culture of teachers leaving the profession within their first five years.
"Every teacher who leaves the profession is a loss that we can ill afford," he said.
"After all the disruption to our schools, including to teacher training over the past year, investing in our next generation of teachers, and enabling them to deliver high quality teaching to inspire and motivate a new generation, is more important than ever and crucial to our long-term recovery plans."