China, ROK agree to boost virus fight, trade
Share - WeChat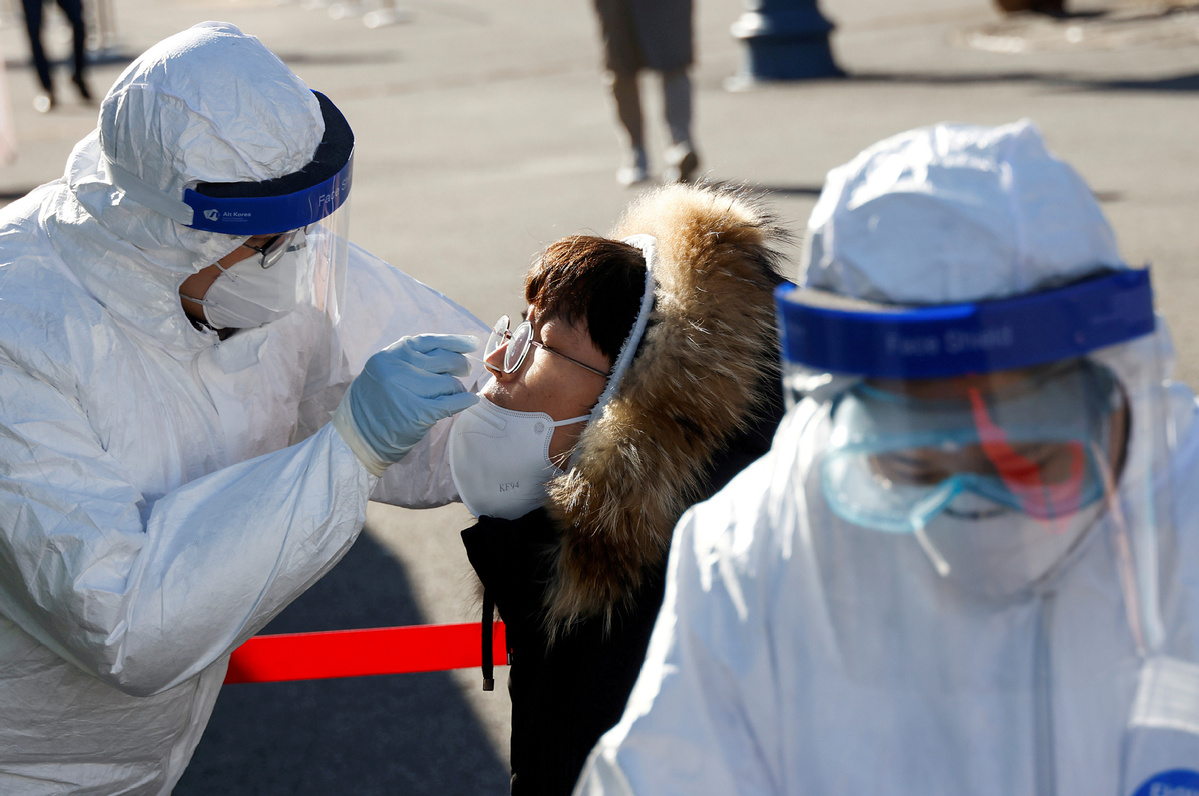 Beijing and Seoul reached expansive consensus on Saturday as they vowed to expand policy dialogues and advance collaboration in COVID-19 vaccination, travel facilitation, and promote free trade and multilateralism, as well as two-way cultural exchanges.
The consensus was made at the meeting between State Councilor and Foreign Minister Wang Yi and the visiting Republic of Korea's Foreign Minister Chung Eui-yong in Xiamen, East China's Fujian province, on Saturday.
At Wang's invitation, Chung is visiting China from Friday to Saturday on his first China visit after assuming office in February.
According to a release by the Chinese Foreign Ministry after their talks, the two sides agreed to hold a new round of strategic dialogue at the ministerial level between the diplomatic departments of the two countries in the first half of this year.
The two countries' first round of 2+2 diplomatic and security dialogue at the vice-ministerial level also will be held.
China and the ROK agreed to establish a committee for the future development of bilateral relations at an early date.
They also agreed to start preparations for the celebration of the 30th anniversary of the establishment of two-way diplomatic relations.
The two sides agreed to strengthen coordination on establishing a mechanism for reciprocal recognition of health certificate QR codes issued by one another.
They vowed to advance vaccine cooperation and further expand the scope of beneficiaries of the "fast track" policy that facilitates exchange of visits.
The ROK said it supports China's Spring Sprout plan that helps inoculate Chinese citizens abroad with Chinese vaccines.
The two sides agreed to jointly host the "China-ROK year of Cultural Exchange" to enhance mutual understanding and friendship between the two peoples.
In multilateral areas, they agreed to jointly safeguard multilateralism and promote the early enaction of the Regional Comprehensive Economic Partnership free trade agreement.
In particular, the ROK said it welcomes China's proposal to join the Comprehensive and Progressive Agreement for Trans-Pacific Partnership free trade pact.
They also vowed to promote cooperation between China, Japan and the ROK, and join hands in tackling climate change.
China supports the ROK in hosting the 2024 Winter Youth Olympic Games, and the ROK supports China in hosting the 2022 Beijing Winter Olympic Games.
The two sides also had an in-depth exchange of views on international and regional issues of common concern.
They all agreed that under the current situation, it is timely and necessary to strengthen strategic communication between China and the ROK.