Preparing for the return of tourism
Share - WeChat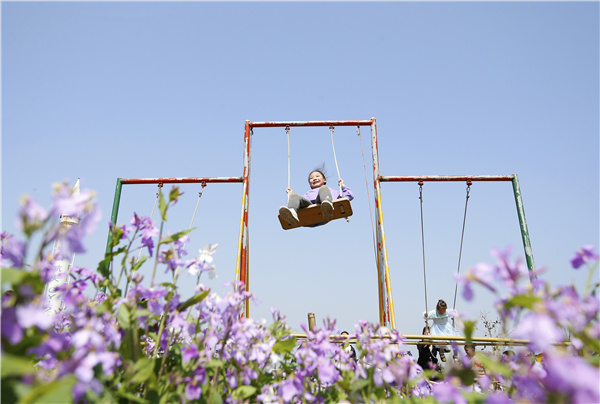 Pent-up demand impossible to ignore as time estimates vary for travel recovery
As international travel came to a standstill in 2020, companies in the travel and tourism industries hit a wall. Business dried up to almost nothing.
Now, with vaccination campaigns beginning to pick up speed, plans around travel bubbles falling in place and discussions around vaccination certificates proliferating, there is hope for a big rebound that will supercharge the moribund industry.
The year 2019 saw almost 2 billion international tourism departures around the world. But that number evaporated in 2020, even for domestic travel. The World Economic Forum estimates the travel industry lost $1.3 trillion in 2020.
According to the United Nations World Tourism Organization, or UNWTO, 1 billion fewer international arrivals were recorded in 2020 than in 2019, a plummet of 74 percent. Even during the global crisis of 2009, the decline was just 4 percent.
Malaysia recorded just 4.22 million tourist arrivals in 2020, down from 26.1 million in 2019, while tourism revenues fell 85 percent. Thailand lost 40 million tourists and experienced the worst economic downturn since the Asian financial crisis of 1997. Foreign arrivals in Vietnam fell 79 percent to just 3.8 million, according to the General Statistics Office.
The plunging numbers have forced the industry to adapt.
Singapore's Blue Sky Escapes is a good example of how the adaptation is playing out. Blue Sky specialized in outbound journeys but had to shift its offerings as COVID-19 hit in February 2020.
"At the onslaught of the virus in February, we were busy dealing with change and cancellation requests," said Blue Sky Escapes Director Krystal Tan. "Many of the trips we spent months working on were indefinitely postponed or canceled."
For a short period, Blue Sky focused on wellness staycations, but then social distancing measures kicked in. Blue Sky shifted again to provide virtual experiences.
"It was definitely a big shift for us to pivot from a predominantly outbound travel company to pretty much an events programming company with the virtual experiences," Tan said. "But we found this to be the most effective way to continue engaging with and growing our community."