Where there's a road, there's an RV
Share - WeChat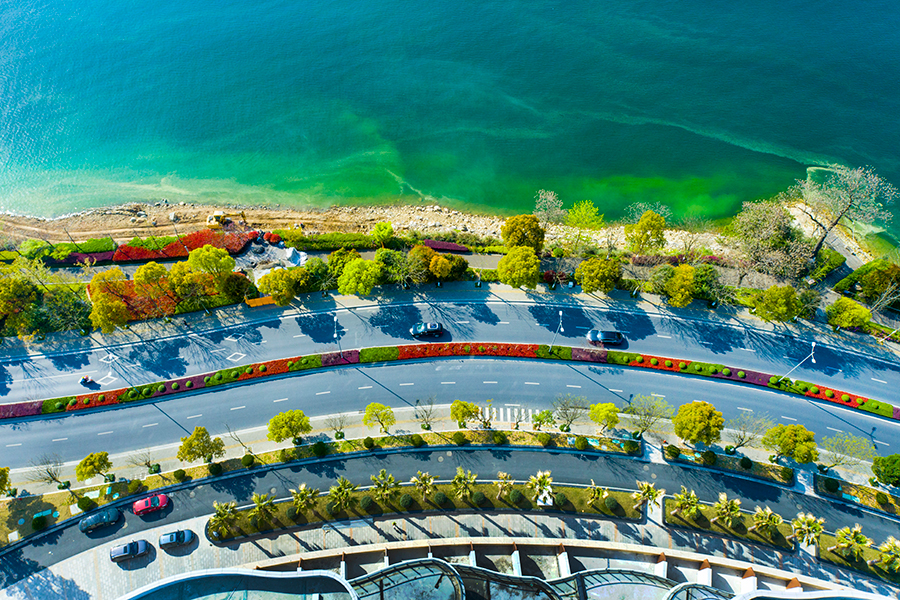 Holiday to see boom in self-drive trips in recreational vehicles, boosting travel, tourism
The Tomb Sweeping Day holiday, which is observed from Saturday to Monday, is set to prove this year's first major peak for cross-province road trips in China.
Up to 100 million road trips will likely be made over the three days, said Ctrip.com Group, China's largest travel service website. But Fang Qing and his wife Yu Sha will be absent.
The couple, in their 50s, is based in Chengdu, capital of Sichuan province. They have recently placed an order for a recreational vehicle, or RV, and are expecting its delivery well before the holiday kicks off. "It's like we are expecting our first baby," said Yu, laughing.
The couple loves being out and about. They have had rich experiences during group travels and self-driven trips. Usually, they spend the weekend in nearby rural destinations. Sometimes, they go on longer trips in the province and beyond.
They drove twice to Lhasa, capital of neighboring Tibet autonomous region, from Chengdu along the famed State Road No 318. For Chinese travel lovers, it is as classic as the No 66 Highway in the United States is in the hearts of American people.
The decision to buy the RV was Yu's. She controls the household budget. "It's not as expensive as many imagine. For the price of an entry-level BMW or Audi, you can have a decent RV that can take you around and meet your basic needs," said Yu.
She said the idea lingered with the couple for a while, and COVID-19-related social distancing and risks of contagion drove home the benefits of owning and driving around in their own RV.
"I am not sure when COVID-19 will be totally gone, and who knows whether there will be something similar again. We are in our 50s and I want to make the most of the days we can travel," she said.
Yet, Yu said they are too excited about the RV's arrival to plan for this year's Qingming Festival. "That's the very charm of owning an RV: you don't worry about crowded destinations as well as overbooked hotels and restaurants."
The growing number of experienced travelers such as Yu, the improved living standards, and the raging COVID-19 pandemic overseas are heating up the RV segment, which was considered a niche market until recently in China.