Vaccine hesitancy risks rising mortality
Share - WeChat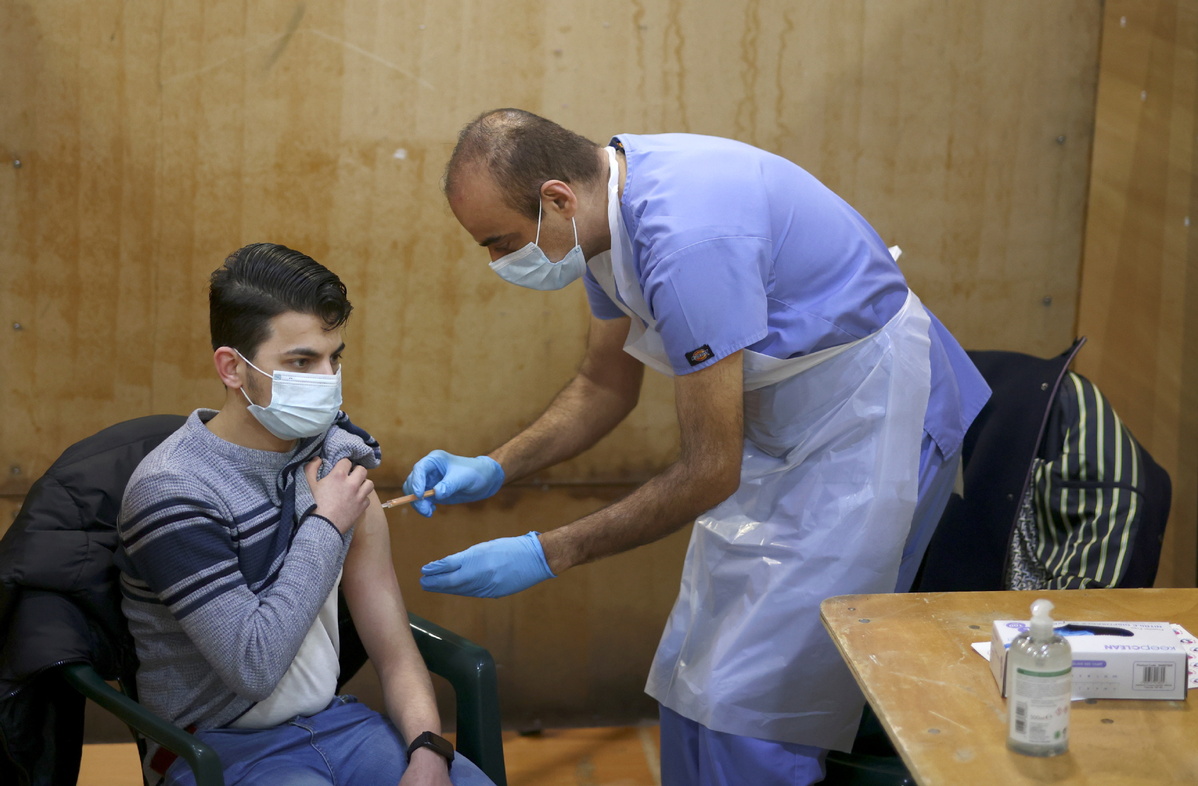 The death rate from COVID-19 could be close to nine times greater in nations where large numbers of people refuse inoculation, according to a new report that quantifies the cost of vaccine skepticism.
Vaccine hesitancy has the potential to "threaten the successful roll-out of COVID-19 vaccines globally", said researchers from Imperial College London, who performed the analysis.
To reach their conclusions, the team modeled an ideal scenario-in which 98 percent of people above the age of 15 receive an effective vaccine-against scenarios in which a portion of the population refuses vaccination, based on survey data from three different nations.
In France, where hesitancy is high and only 40 percent of people say they would agree to have a vaccine, the study forecast a mortality rate 8.7 times higher during the next two years in comparison to the ideal scenario. This translates to an extra 236 deaths per million people during the two-year period, or approximately 15,800 extra deaths among France's population of 67 million.
"Getting vaccinated is an individual choice, however, this choice has social consequences," said Daniela Olivera Mesa, an epidemiologist at Imperial College London. "Our work demonstrated vaccine hesitancy can have a substantial health impact that affects both the vaccinated and unvaccinated populations. Building trust in vaccines is an important public health priority to control COVID-19."
In the study, vaccine hesitancy led to 4.5 times more deaths in Germany and 1.3 times more deaths in the United Kingdom, which had the highest levels of vaccine acceptance among the three countries studied.
Researchers also warned that vaccine skepticism could lead to the need for prolonged lockdown measures. "The global effort to develop effective and safe vaccines against SARS-CoV-2 has been unprecedented," said Peter Winskill, who is a research fellow at Imperial College London's School of Public Health. "To ensure that the full benefits of these vaccines are realized, high levels of vaccine coverage must be achieved. Vaccine hesitancy can jeopardize this goal, leading to adverse public health outcomes or the need to prolong non-pharmaceutical interventions."
The researchers said that vaccine hesitancy varies greatly from country to country. Multiple surveys of nations that have been notably impacted by the pandemic found France, Poland, and Russia to be among the most skeptical. China frequently scored highly in terms of vaccine acceptance. A survey of 19 nations led by the University of Barcelona, published in the journal Nature at the end of last year, found China had the highest levels of confidence in novel coronavirus vaccines, with 90 percent of respondents saying they would agree to inoculation.
Imperial College London said the key drivers of vaccine hesitancy are related to concerns about the accelerated pace of vaccine development, side-effects, and the spread of misinformation about the pandemic.
"It is important to understand the reasons behind vaccine hesitancy so that those that remain uncertain about getting vaccinated can have their concerns addressed," said Azra Ghani, chair of infectious disease epidemiology at Imperial College London.