Embroidery expert teaches women in Xinjiang
Share - WeChat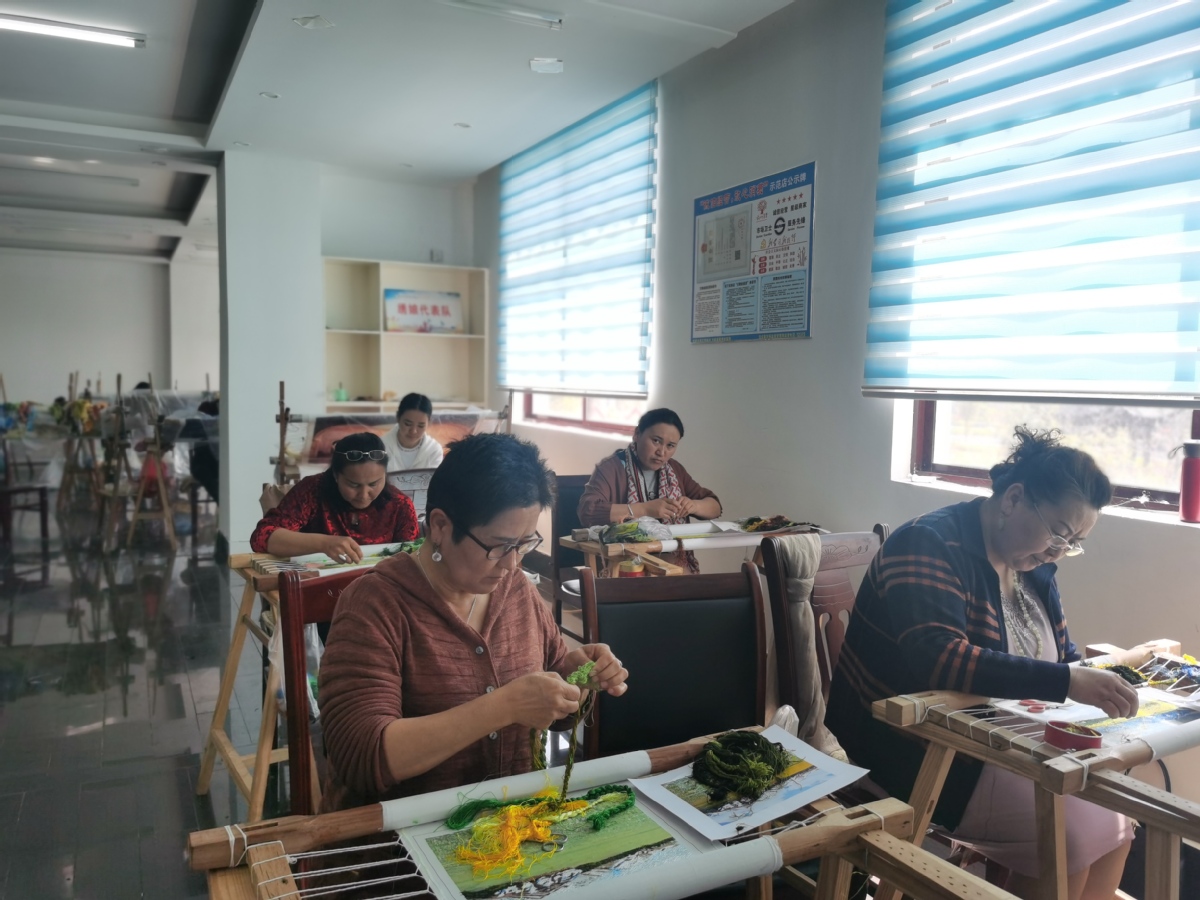 Five women from the Xinjiang Uygur autonomous region have been learning fine embroidery skills in Yangzhou, Jiangsu province, since late March.
All from Xinjiang's Xinyuan county, the five became interested in embroidery after Mo Yuanhua, a famous embroiderer, went to the county in January to teach 30 local women new skills with which they can earn money.
"It was extremely cold in Xinyuan county this winter," she said. "But I could feel the local people's friendship and their enthusiasm for learning the skills for making a better life."
Mo has taught the skills to more than 3,000 women in Luduo township in Yangzhou's Baoying county and managed to help them shake off poverty.
"The five students will share the skills with other women when they go back to their hometowns in a month," Mo said. "We can also send teachers there and cooperate with them upon request."
Guo Jun contributed to this story.