Dedicated doctor heals patients with one hand
Share - WeChat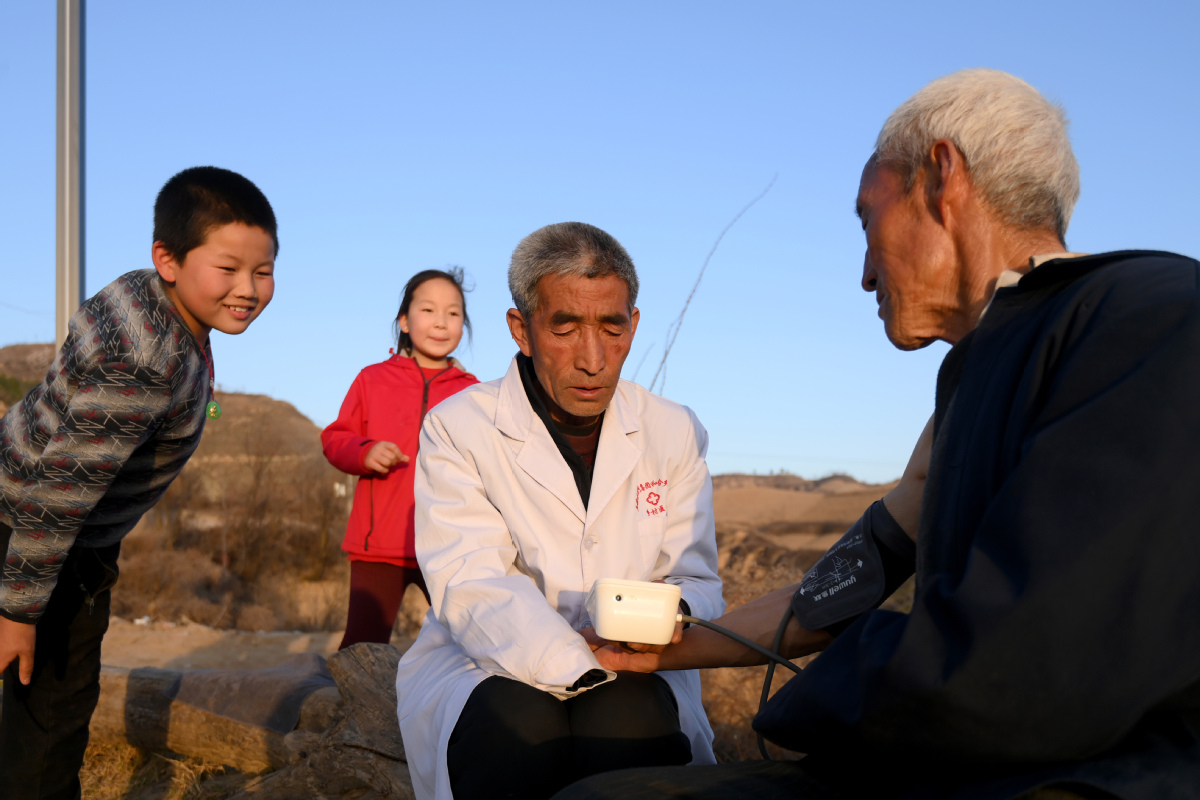 Having only one hand hasn't stopped 61-year-old doctor Zhang Shangbao from practicing medicine in his hometown for more than 40 years.
Born in Tietou village of Lvliang, Shanxi province, Zhang returned upon graduation in 1976.
Tietou village is home to more than 600 people, scattered across mountains and valleys. To treat his patients, Zhang needs to do a lot of tramping.
When he was 35, Zhang lost his right hand in an accident. He thought many times about giving up, but he stuck to his original inspiration: He wanted to help his neighbors.
After practicing with thousands of repetitions on small tasks, Zhang learned to use left hand to write. He also learned to make injections with a syringe.
After years of contact, he knows his patients well and keeps them in mind.
"I will not stop outpatient service after retirement as long as I am needed," he said.