A romantic encounter of brains & hearts
Share - WeChat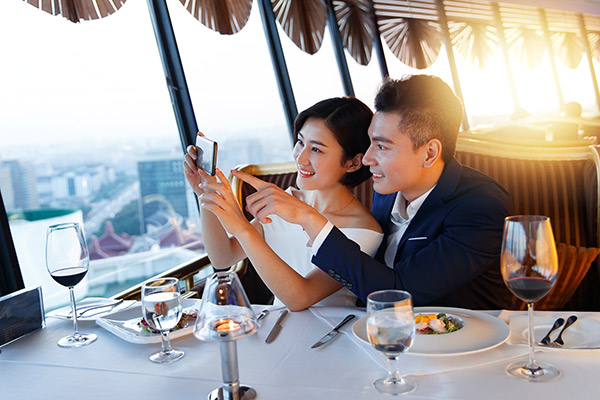 Blind-date encounters catering to the well educated have long existed. In 2013, the marriage and love platform Encounter Weiming, based on alumni of Peking University, was established. In 2015 HIMMR (How I Met Mr Right) was founded by two alumni of Tsinghua University and now bills itself as the "the blind date platform used by all 985 elites".
In a podcast program titled "Untimely" in October, a professor of Fudan University in Shanghai, Shen Yifei, engaged in a debate with the founder of HIMMR. Shen says the educational background of 985 colleges and universities has nothing to do with love, and using this label discriminates against other schools. The HIMMR founder, Yue Liang (alias), argued that it is simply a matter of marketing, differentiating HIMMR from other platforms. During the show, Shen asked: "As insiders, do we really need to make our world smaller?"
However, Su pooh-poohs the insinuation of snobbish exclusivity.
"I think these righteous dribbles are sour, and many hypocrites respond just because they are not in this circle. In fact, whether it is 985, undergraduate, or junior college graduates, as long as there is a blind date, these conditions always exist. Do 985 graduates have to hold to the grandiose idea that 'all that matters is love', and that someone looking for a relationship cannot have certain minimum requirements? Personally, I think the love angle is totally overrated."
Jia Ting, an overseas graduate who works at a financial consulting firm, echoes this idea. "True love actually comes from the matching of your conditions," she says, adding that the requirements of material life and love are not incompatible.
Most Popular