Beijing, Riyadh vow to oppose interference
Share - WeChat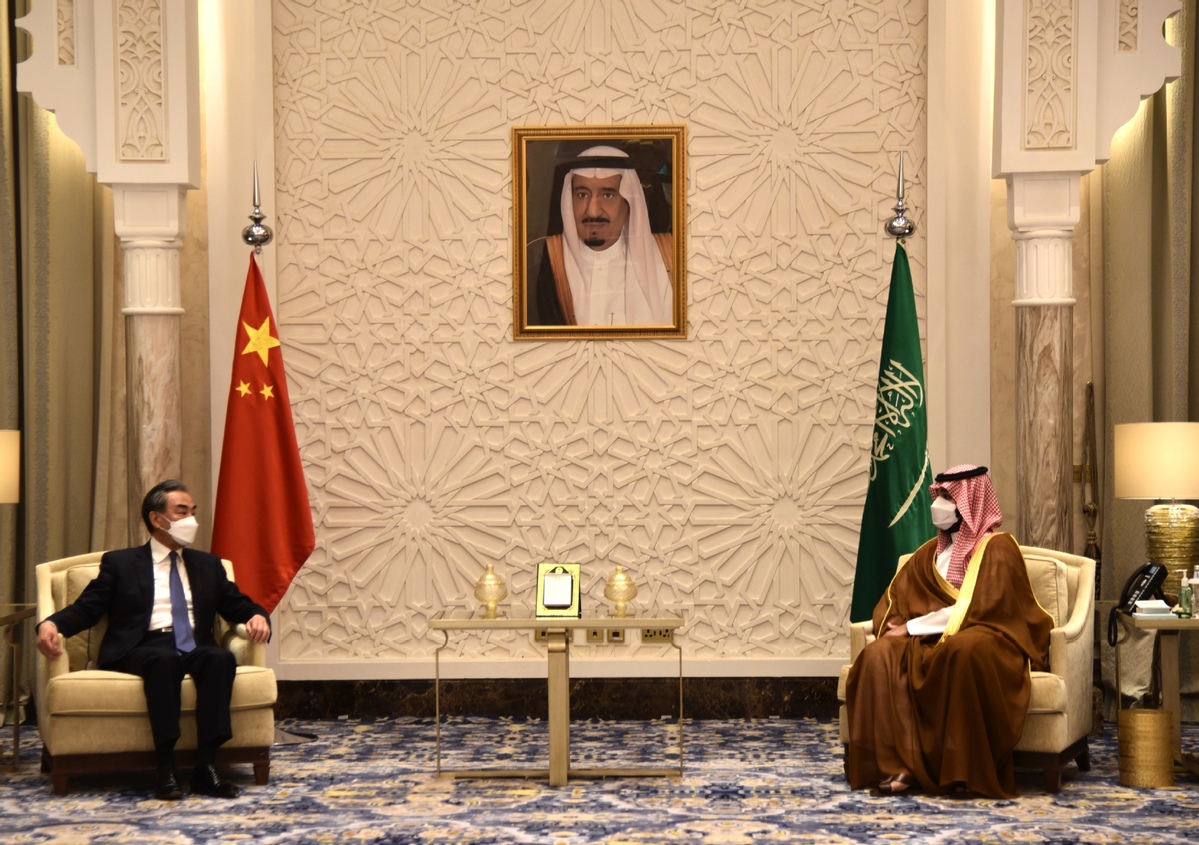 State Councilor Wang Yi starts his six-stop tour of Middle East region in Saudi Arabia
China and Saudi Arabia expressed on Wednesday their shared objections to interference by other countries in one another's internal affairs and said that they support each other's right to choose their own path of development.
Global fairness and justice and the regional and international situation were high on the agenda of the first leg of State Councilor and Foreign Minister Wang Yi's six-stop Middle East tour, which began in Saudi Arabia on Wednesday.
During his visit to the country, Wang met separately with Mohammed bin Salman Al Saud, Saudi Arabia's crown prince, and Saudi Arabian Foreign Minister Faisal bin Farhan.
At the meetings, Wang made clear Beijing's staunch support for Saudi Arabia's pursuit of a development path suited to its own conditions, as well as China's appreciation of Saudi Arabia's strong support on issues regarding the Xinjiang Uygur autonomous region, Hong Kong and Taiwan.
Bilateral mutual trust will be even greater as the two sides champion sovereignty, national dignity and development rights and interests, and support for China means support for the principles of the United Nations Charter, Wang said.
The two countries are expected to further safeguard the international system with the United Nations at its core and the international order based on international law, oppose unilateralism, bullying and interference in other nations' affairs, and safeguard the common interests of developing nations, Wang added.
The Saudi Arabian crown prince expressed his country's firm support for China on issues such as Xinjiang and Hong Kong, as well as the nation's opposition to intervention in China's internal affairs and opposition to attempts to undermine China's relationship with the Islamic world.
Riyadh is ready to work with Beijing to safeguard security and stability in the region and the world, he added.