Power play
Share - WeChat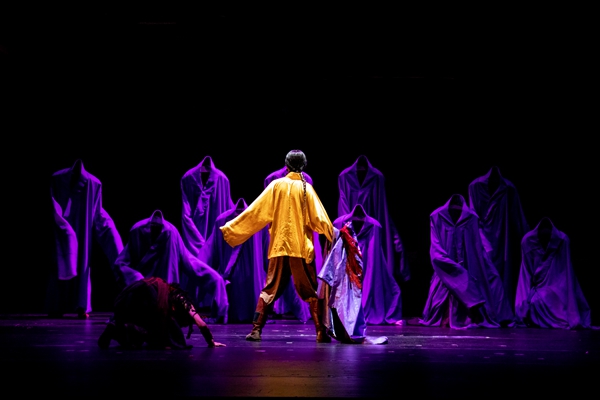 A production depicting the era of Tibetan clans in Sichuan is set to make its Beijing debut, Cheng Yuezhu reports.
The vicissitudes of a social structure from a bygone era, a bildungsroman about an individual caught between being either an idiot or a prophet, love writ in water versus blood and feuds spanning generations-a new play, titled Red Poppies, presents all these facets in three hours.
Produced by Joyway production company and performed by Sichuan People's Art Theater, the play will make its Beijing debut on Saturday, with a second performance on Sunday, before touring Shanghai, Zhejiang province, Jiangsu province and Guangdong province.
The play is adapted from the 1998 eponymous novel written by Alai, a Sichuan-based writer from the Tibetan ethnic group. The book won the Mao Dun Literature Prize in 2000, making Alai, then 41, the youngest winner of the prize.
Having grown up in the Tibetan-inhabited area in Sichuan, Alai zooms in on the former clan structure of the ethnic group before the founding of New China.
The story focuses on a chieftain's son who is widely considered to be an idiot that is out of step with the real world. However, he is gifted with a vision that allows him to make wise decisions at crucial moments.