Vaccination issue threatens to sink shipping sector
Share - WeChat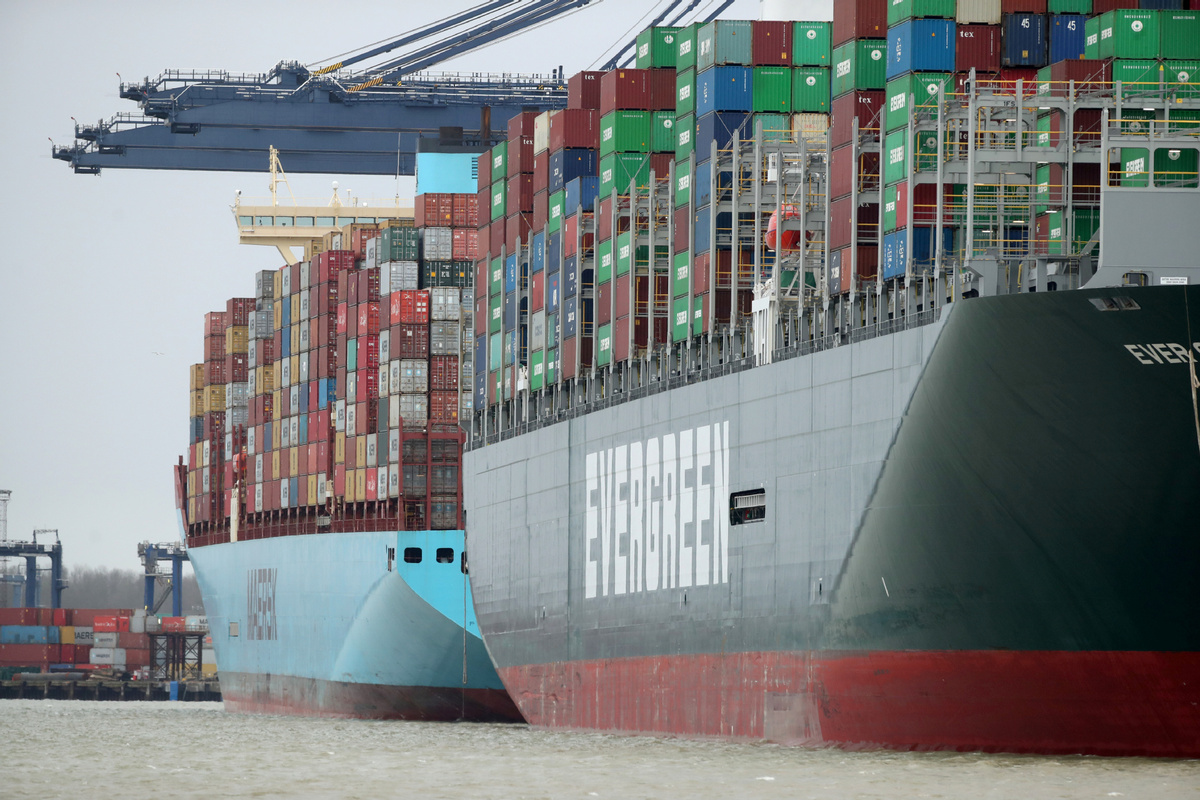 The issue of unvaccinated sailors is deepening a global supply chain crisis in the international shipping industry, which has warned that half of the world's seafarers are from countries where COVID-19 vaccines are not yet available or the rollout is slow.
Shipping bodies are concerned that the number of seafarers being impacted is on the rise due to travel restrictions imposed by governments in response to new variants, and calls are now growing to ensure sailors receive priority vaccines.
The International Chamber of Shipping, a trade association known as the ICS, said it is receiving reports that some of the world's 1.7 million seafarers are unable to disembark from their vessels as countries introduce vaccine requirements at their borders.
The ICS told the Financial Times it had learned that some sailors were being blocked entry at ports because they had not received a specific COVID-19 vaccine, and that this is causing a so-called "crew change crisis" that brings problems for the supply chain.
Seafarers have kept global trade flowing throughout the pandemic, while the shipping industry has been "stretched to its limit in the last year by a virus-driven surge in demand for goods amid limited availability of containers", the finance broadsheet said.
The ICS warned that the latest situation with border controls threatened to edge the global supply chain into a deeper crisis following welfare issues for sailors last year.
Some 400,000 were stranded on their ships in June because of novel coronavirus-induced restrictions, and the ICS said some have now been stuck at sea for as long as two years. It said the situation has improved, though the number is still about 200,000.
The ICS said that as many as 900,000 sailors in the industry are from developing nations, where vaccines might not be available for all until 2024. It said mariners from developed nations can be vaccinated through national rollouts, but the program may be slower in the Philippines, Indonesia and India.
Quoted in the FT, Guy Platten, secretary-general of ICS, said: "If our workers can't pass through international borders, this will undoubtedly cause delays and disruptions in the supply chain. We're really scared seafarers will become collateral damage again."
Shipping companies face a dilemma, as they have no way to secure vaccine supplies. The Mediterranean Shipping Company told the FT it is studying the possibility of government partnerships, which would mean paying for a vaccine supply that is also shared with the general public.
Another option may be for shipping companies to coordinate efforts through the industry's International Maritime Organisation, which has called on states to recognize seafarers as key workers "without delay". So far, only 55 countries have declared seafarers as key workers, according to maritime news source splash247.com.
According to the FT, the IMO may be able to seek jabs from the World Health Organization-backed COVAX program that supplies vaccines to low-and middle-income countries.