Range of projects improve rural lives
By LI LEI in Beijing, SHI RUIPENG,SHI RUIPENG and ZHANG LI in Nanning | CHINA DAILY | Updated: 2021-03-22 07:25





Share - WeChat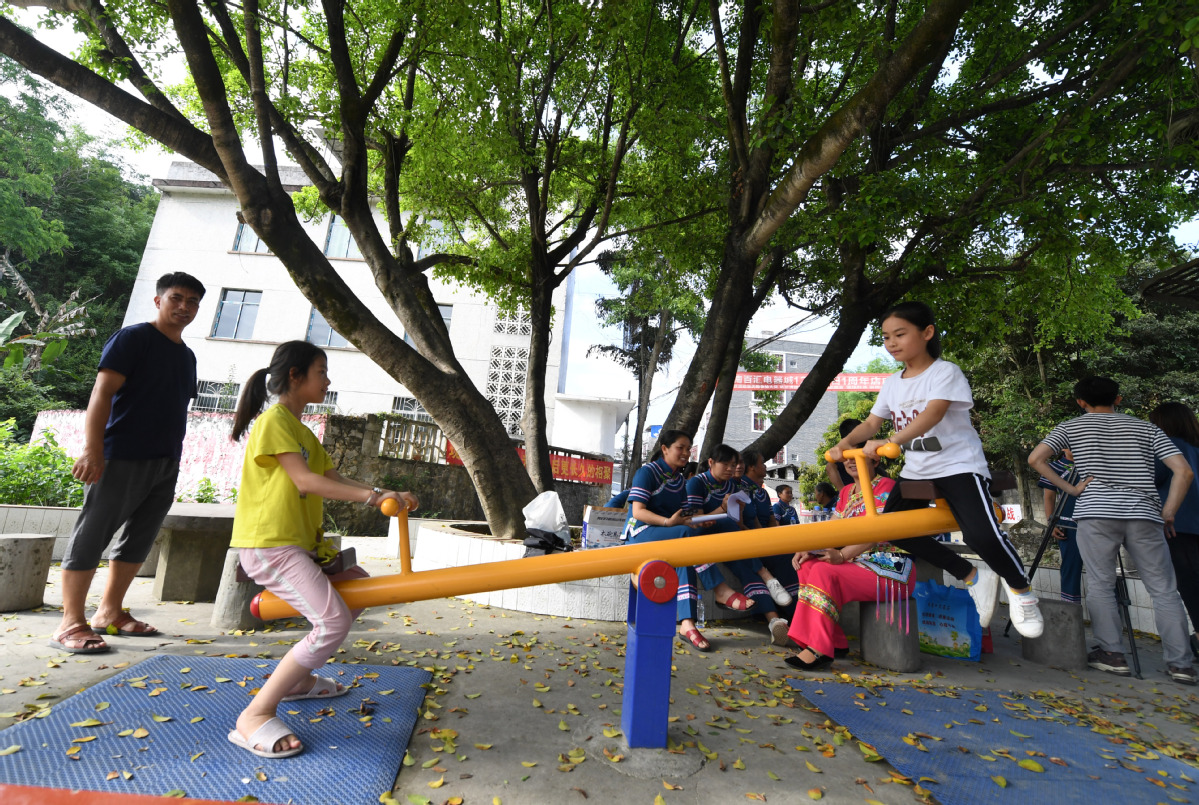 Investment brings major changes
Qin Zhaozhi, 29, a roads inspector from the Guangxi Zhuang autonomous region, has visited the regional capital, Nanning, only four times.
For decades, there was just one road for people to escape the monotony and isolation of Qin's home in Huanjiang Maonan autonomous county in northern Guangxi, where he was born, raised and educated.
Cars recently became affordable for members of his Maonan ethnic group, but before that, Qin would set out by bus for Nanning before dawn to visit its shops and entertainment venues. Reaching the city entailed a lengthy journey in a darkened vehicle that crept along winding lanes clinging to cliffs. He was lucky to reach his destination before nightfall.
On arrival in Nanning, the travel-weary passengers were greeted by the sounds of a bustling city, flashing neon signs and other aspects of urban life they never experience at home.
"The bus ride was a headache, but it was worth it to reach the city, which mesmerized me," Qin said.
However, it soon will be much quicker for him and others to escape the isolation of home, as a high-speed railway is being built to link Nanning with Guiyang, capital of neighboring Guizhou province, as part of a push to integrate regional development.