Emissions limits part of high-quality growth plan
Share - WeChat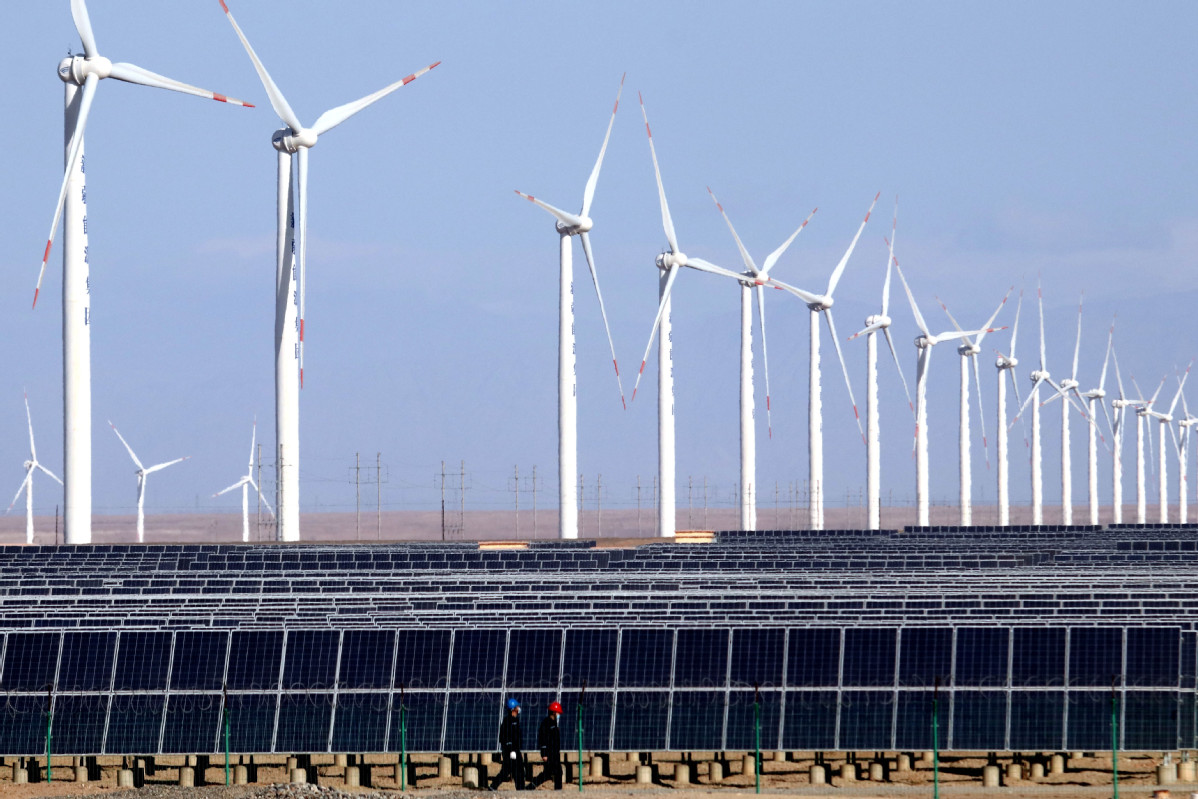 China will take forceful and concrete measures to achieve the goal of peaking its carbon emissions by 2030 and reaching carbon neutrality by 2060 as part of the country's efforts in pursuing high-quality growth, Vice-Premier Han Zheng said on Sunday.
Han made the remark when addressing the opening ceremony of China Development Forum 2021 in Beijing.
The modernization the country is pursuing is about a balance between humans and nature, and the country is ready to pursue green, harmonized growth, he said.
Han said that China is ready to make greater contributions to the global response to climate change. The country will focus on optimizing its energy structure, controlling the amount of fossil fuel used and increasing the proportion of nonfossil sources in primary energy consumption.
It will also step up adjustments of its industrial structure, strictly control the production capacity of high-energy-consuming industries and accelerate the promotion of trading of carbon emissions rights.
Han said the new development paradigm China is building will not involve closed-door circulation, but rather a more outward-looking one with mix of domestic and international circulation. China welcomes companies from all around the world to share its market potential, and its opening-up will open wider.
Anne Richards, CEO of Fidelity International, said at the event that focusing on clean energy is conducive to China's economic growth. It will give China a leadership position in a crucial area and set up the right fuel infrastructure for sustainable growth.
He Lifeng, head of the National Development and Reform Commission, said at the event on Sunday that the economy has already shifted to a new stage of high-quality development, and the long-term positive trend of China's economy remains unchanged.
In the 14th Five-Year Plan (2021-25) period, He said the country will make a big push to maintain the sustained and robust development of the economy, foster innovation-driven development, further upgrade industries and modernize the industrial value chain and encourage the green transformation of production factors and activities.
Under the next five-year plan, He stressed that China will continue to pursue high-standard opening-up at higher levels, with a key focus on opening more sectors in a more thorough fashion and boosting international economic cooperation.
"We will boost the liberalization and facilitation of trade and investment, stabilize imports and exports, shorten the negative list for foreign investment access and improve pre-establishment national treatment," He said.
The Chinese economy is deeply integrated with the world, and its growth will be a boon for the world, offering wider cooperative space for investors both at home and abroad, he said.
"We sincerely hope and are ready to work with friends from around the world to create opportunities through opening-up, find solutions to problems and together create a better future," he added.