Maybe it's time to practice 'kungfu diplomacy'
Share - WeChat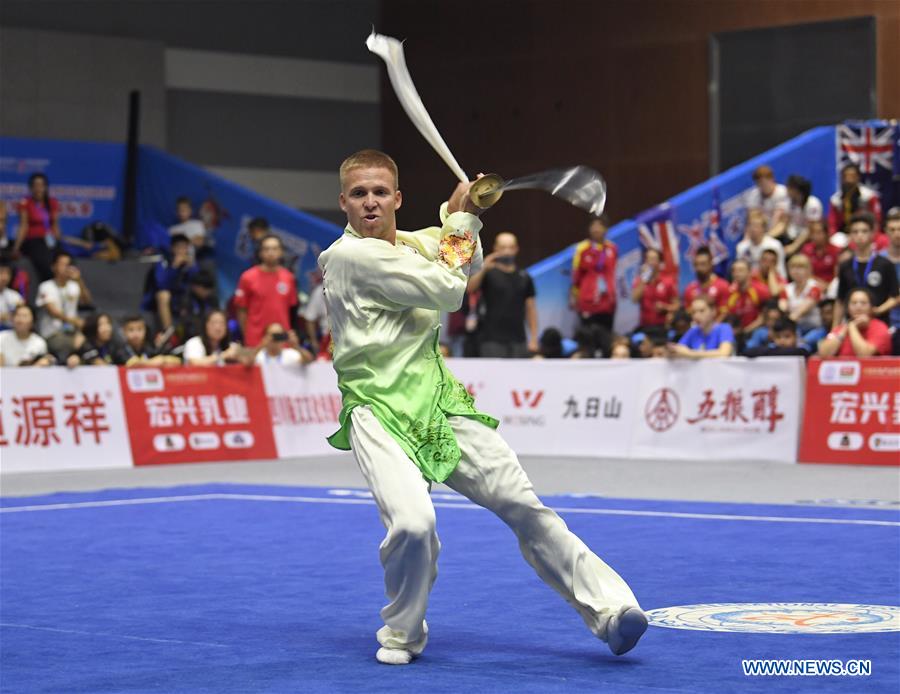 Many people believe China-US relations needs to be re-set. But in the shadows of a new Cold War-like atmosphere created by former US president Donald Trump, the question is how?
The first 2+2 meeting between the United States and China under the Joe Biden administration can hardly reverse the US' existing China policy. But the dialogue itself can be regarded as a sign of thawing of relations. At least, face-to-face high-level exchanges have resumed.
Yet much more needs to be done.
There seems to be an old formula for thawing frozen relations. In 1972, "ping-pong diplomacy" paved the way for then US president Richard Nixon's visit to China and a blueprint for establishing diplomatic relations. It was straightforward despite the global situation being quite complicated at that time. A US table tennis team came to China and played with the Chinese team. A conversation began around sports and goodwill followed.
Maybe we need a new kind of "ping-pong diplomacy" in this era of global confusion.
But when everybody is busy playing with mobile phones, who has time for ping-pong?
Perhaps we should try something different — like "kungfu diplomacy".
Everyone loves a Bruce Lee or Jackie Chan movie, right? MMA and UFC are ragingly popular now in the US and many of the great fighters come from the martial arts tradition. MMA literally means mixed martial arts. It is acknowledged that the concept began with Bruce Lee, who combined different kinds of martial arts, setting the stage for MMA with his famous fight scene in Enter the Dragon. UFC, by the way is Ultimate Fighting Championship.
Rap legend Wu-Tang Clan built its entire music legacy on the images of kungfu as a symbol of the righteousness of African-Americans struggling for equality and justice. The group drew from the values expressed in the Chinese tradition of kungfu.
There are many core values inherent in kungfu that we can apply to our daily lives. It is not about fighting but about self-discipline, perseverance, concentration and focus, working hard to make oneself a better person rather than just learning to fight.
I recently had the pleasure of writing the screenplay of and directing a documentary feature film, Searching for Kung Fu, produced by China Daily. Having over 40 years of martial arts training behind me in different styles, I made the film an exploration into the origins of martial arts, which took me and the film team back to the Shaolin Monastery where the legend began.
The journey through China's legacy of martial arts made us understand that it is not about fighting, but striving — and there are key values inherent in martial arts, ranging from perseverance, loyalty, respect, roots, identity and centering to harmony with nature, flow and emptiness, with non-violence at the core of everything.
Non-violence? Many might be shocked at the suggestion.
The Chinese term for martial arts is wushu. Actually "martial" is a mis-translation. The Chinese character wu (武) is composed of two radicals zhi (止) which means to stop or halt, and ge (戈) which means a weapon. So the literal translation of wushu should be the "art of halting weapons or fighting", more precisely expressed as the "art of non-violence."
A martial artist who is trained in both fighting techniques and mind management and control of emotions that come with the cultural aspect of such training would be the last person to pick a fight, and the first to avoid one.
Hopefully, that spirit will set the tone of discussions in the future dialogues between Chinese and American officials. The values of kungfu should be recognized as universal values. Democracy, in its various forms, is often not applied with the spirit of the value that should underlie it. You can have a good democracy with two parties, but when they do not have mutual respect and instead fight against each other on every issue, then both sides need to learn respect.
Learning centering is at the heart of body and mind training, so as to prevent one from being misled into being caught in intractable extremes. This applies to personal beliefs and political posturing as well.
Harmony with nature is key to addressing the climate crisis. We all share the only planet we can call home in the emptiness of this universe. If we don't cherish and care for it, we will all be lost together. So at the core of everything is non-violence. It is just not worth having a conflict as nobody will gain from it.
As proved by "ping-pong diplomacy", having sports and cultural exchanges could be the right starting point. And "kungfu diplomacy" could open the door to a host of exchanges between the two countries, giving them a fresh chance to learn more from each other leading to better mutual understanding, which is the basis of every relationship.
Rather than instinctively disagreeing on every issue, let's find commonalities. Just imagine what could happen if all the congressmen in Washington actually learn taichi and practice it each morning in front of the Capitol Building. It would not only improve China-US relations. It would be great for US domestic policy as well.
At least it would bring a semblance of decency and mutual respect back into the world of US politics at a time when it is needed the most. I think most Americans would agree.
The author is a US documentary filmmaker living in China, and a senior international fellow at the Center for China and Globalization. The views don't necessarily reflect those of China Daily.
Most Viewed in 24 Hours
China Views