Lessons for Africa from successful campaign
Share - WeChat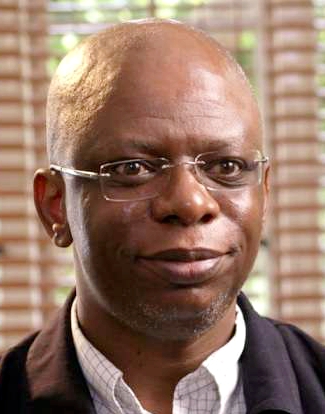 China could inject impetus into Africa's development, not only via economic cooperation but also by sharing the experiences of its successful poverty relief campaign, an expert said on Thursday.
David Monyae, director of the Centre for Africa-China Studies at the University of Johannesburg in South Africa, made the remark in a video speech aired at the Vision China virtual event.
"With a similar fate in the past and a common mission, China and Africa have extended sympathy to and helped each other throughout the years. Together, we have embarked on a distinctive path of win-win cooperation," he said, quoting President Xi Jinping's address to the 2018 Beijing Summit of the Forum on China-Africa Cooperation.
Xi has made four visits to Africa in his capacity as president, and many others before acceding to the top leadership role, Monyae said."The frequency of his visits underscores the importance that he attaches to this continent," he said.
At the 2018 summit, China demonstrated its commitment to Africa by pledging $60 billion in assistance, investments and loans. The funding, if wisely used, could "play a crucial role in addressing the formidable challenges that Africa has to meet", Monyae said.
The Belt and Road Initiative proposed by Xi in 2013 was "a far-reaching project" and "an ideational construction" that has fostered culture exchanges, enhanced economic growth and promoted connectivity, Monyae said.
Facets of the BRI are in tandem with the African Union's Agenda 2063, especially in regard to improving trade and people-to-people exchanges, he said.
"More importantly, Africa has so much to learn from China on how to uplift the majority of Africans from poverty," he noted.
Monyae said there is no doubt that China has emerged at a very rapid pace as one of the most critical players in the international arena.
"For Africa, in particular, this relationship is central, with China ranking highly among Africa's trade and investment partners, and with these figures growing by exponential rates at an average rate of 20 to 40 percent each year," he said.
President Xi recently declared that China had completely eradicated extreme poverty, an announcement that coincided with the 100th anniversary of the founding of the Communist Party of China.
The country's next major targets are to become a moderately developed economy by 2035 and realize net zero carbon emissions before 2060.
"Judging from its achievements in the last 40 years, there is little doubt that China will meet the set targets. The CPC has blazed a trail more than any other nation. Of most importance is its achievements inspire hope in the developing world," he said. "Indeed, the CPC has taken another Long March, this one toward prosperity and global acclaim."
He said prominence in world standings also comes with expectations of responsible global citizenship.
China should thus be poised to work with the developing countries that remain trapped in the circumstances that were characteristic of China from 1949 to 1978, in particular African nations.
"This, of course, does not spare Africa from being its own primary architect of the continent's development," he said.
"It is within this context that I and the rest of the African continent would like to take this opportunity to congratulate China and the Chinese for their hard-won poverty eradication programs that we are looking forward to."
He hoped African countries can emulate and work with China to achieve similar targets.