Pandora's box-office gold as Avatar tops charts
Share - WeChat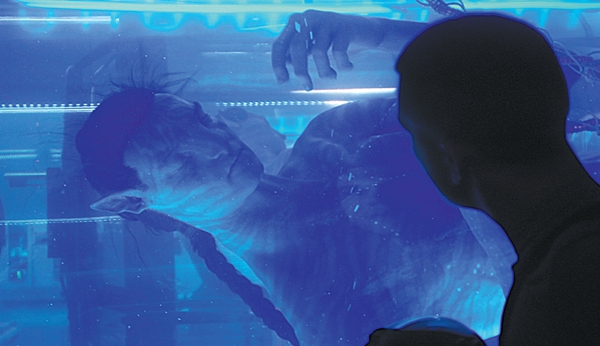 Eleven years on and James Cameron's groundbreaking sci-fi epic is still pulling fans into theaters and breaking records, Xu Fan reports.
It took merely one and a half days from the start of its re-screening across China on March 12 for James Cameron's sci-fi blockbuster Avatar to retake its crown as the world's top-grossing film of all time.
Data from the box-office tracker Beacon shows that, with the newly earned revenue from the re-release sales as of Tuesday, Avatar has seen its total gross surpass 1.5 billion yuan ($231.3 million) in mainland theaters, helping it to reclaim the throne as cinematic top dog from Marvel's 2019 superhero hit Avengers: Endgame.
Widely regarded as a technological game changer, Avatar first opened across China in January 2010 following its release in the United States in December 2009 creating a frenzy that ushered in the revolutionary mass expansion of 3D-capable screen installation in China.
Chinese media at the time reported on audiences flocking to theaters and queuing for hours to get a ticket, some even paying higher prices from unofficial sources for the IMAX 3D experience, which was considered the best medium in which to bask in the movie's (at the time) breathtaking computer-generated imagery.
It triggered a construction spree of advanced auditoria in which the moviegoing public could enjoy a cutting-edge cinematic experience. In early 2010, the country had less than 1,000 3D-capable screens, only 14 of which were IMAX-compatible. Now, however, those figures have grown to around 60,000 3D cinema screens, among which nearly 1,000 are IMAX screens, with over 700 of them in operation and the rest at various stages of installation.
Most Popular