A budding attraction
Share - WeChat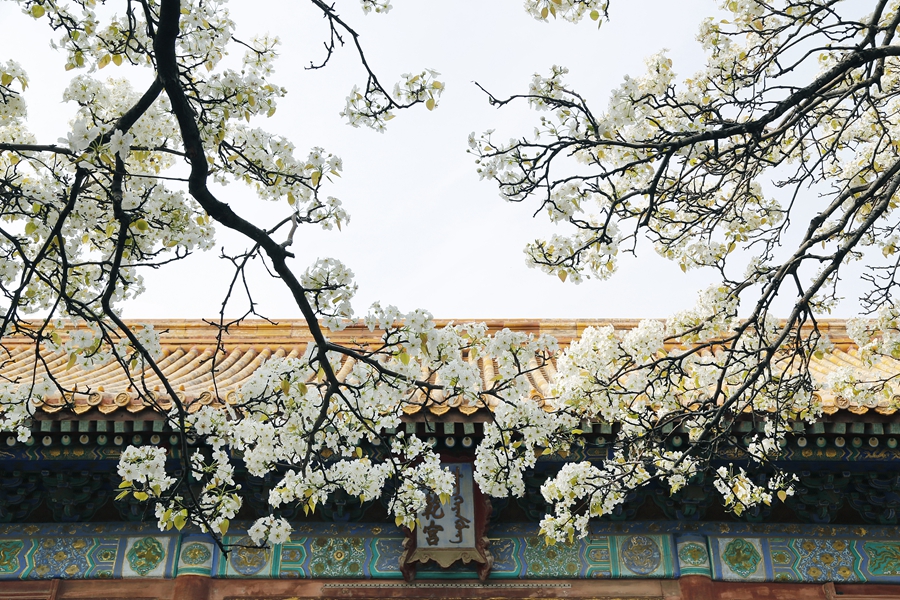 Pear blossoms
Pear blossoms are considered pure and flawless. They have been praised by people for thousands of years as symbol of pure love and commitment. April and May at the Palace Museum is the best time and place to see pear blossoms, which are not only white as snow but also sweetly fragrant. The Palace of Celestial Favor is famous not only for the pear flowers nestled against the red bricks and green tiles but also for the beautiful love story between Emperor Shunzhi of the Qing Dynasty (1644-1911) and his beloved concubine, Dong E.
A visit to Zhihua Temple can be like traveling back in time, where ancient pear trees, white pear blossoms and elegant music from the Ming Dynasty court waft in the breeze. The temple is hidden in Lumicang hutong (alley) in Dongcheng district and is one of the best-preserved examples from the Ming Dynasty.
There are many other blossoms that can be found in the capital city, including begonias, tulips, peonies and Chinese parasols. They all help put a spring in the step of the city's residents after winter.